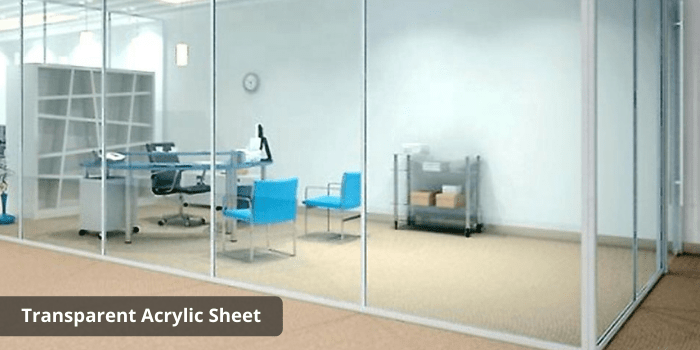 The Ultimate Guide for Transparent Acrylic Sheet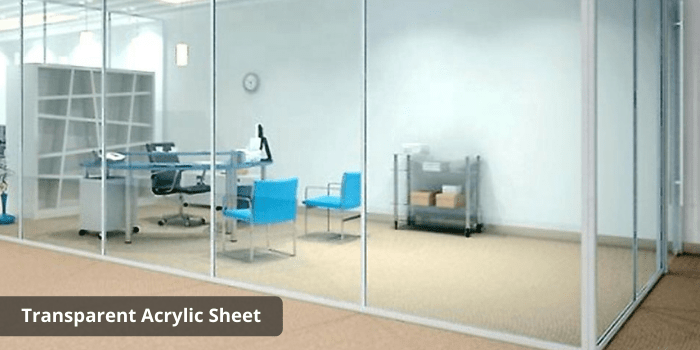 Acrylic is a type of plastic that is usually made from one or more by-products of the chemical compound acrylic acid. Acrylic, also known as polymethyl methacrylate acid (PMMA), is one of the most widely used types of plastics due to its excellent strength, ability to withstand any type of weather, clarity and flexibility. A wide range of polymer grades is available for use in the extrusion and injection moulding production processes, as well as other applications. A variety of polymers are available, including transparent, blazing opaque, and colorful polymers, each with varying degrees of heat resistance, impact strength, light transmission, release capabilities, and flow rates.
Because it is a thermoplastic material that softens when exposed to very high temperatures, an acrylic product may be literally moulded into any shape. Transparent acrylic sheets manufacturers these days are selling durable material that can be used in a variety of applications over a wide temperature range and has superior weathering characteristics when compared to other plastics.
Transparent acrylic sheets are one of the most durable and long-lasting. If you are unfamiliar with the material, it is a popular kind of plastic which is known as Plexiglass or acrylic. This synthetic polymer is widely used in many applications across industries, including DIY projects, among others. It is a multipurpose product that offers several distinct advantages over other materials.
Applications of Transparent Acrylic Sheets
Transparent Acrylic Sheets are becoming more popular as a replacement for glass in the retail and point of purchase industries. Because of their transparency and excellent break resistance, they are also well suited for use in exhibition displays, where glass may be a less secure option.
In addition, rear projection screens, which are semi-transparent displays lit by projectors behind the screen, are made of acrylic plastic sheets. Plexiglas may also be used to construct circular displays, which is a possibility.
Three, as a sturdy and safe alternative to glass, Plexiglas is extensively used in store fittings and shelving, among other applications. In the area of model building, both on a small scale and on an industrial basis, high-quality moldable Plexiglas is utilised.
Transparent Acrylic Sheets are also used in the framing industry, which is another sector where they are useful. These sheets are often utilised in the production of signs.
Acrylic has below important features
Fabrication is straightforward
Simple to Construct
Glass is less dense than plastic
Stronger than ordinary glass
Extremely Transparent
Cleanliness always
When there are certain guidelines to follow when it comes to acrylic maintenance and cleaning, it is very simple to preserve. When cleaning acrylic which has minor flaws and filth, it is suggested that you use a damp cloth to clean the surface of the acrylic. Additionally, it is critical to ensure that all grit and particles are fully removed, as inadvertently pressing abrasive dirt or undesirable particles into acrylic may cause the material to become more scratched than before. When it comes to cleaning acrylic, the softer you are, the better.
In addition, stay away from ammonia-based products such as Windex or other household glass cleaners since they contain dangerous compounds which would destroy the surface, causing it to seem clouded. When it comes to cleaning and preserving acrylic, soapy water is the most straightforward and safest method. These items would keep your acrylic sheet appearing to be shiny and fresh for a long time with little effort on your part.
What is the manufacturing process for acrylic plastic?
It may be produced in two distinct ways: as a cast or as an extruded product. The casting technique is more labor-intensive and takes longer to complete than other methods. The raw material is shaped into a sheet using this technique, which involves the use of two large-sized glasses as a mould.
The extruded technique, on the other hand, is more reliant on big machinery and automated procedures to achieve its results. The procedure is quick, and the cost of finished goods is less expensive than using the casting technique.
Is acrylic sheet resistant to ultraviolet rays?
When it comes to UV protection, acrylic sheet is a very competent material that is the finest option available. They are capable of blocking damaging UV rays to a significant degree while yet transmitting light more efficiently than other plastic and glass materials.
Acrylic sheets are frequently utilized in skylights and windows because of their ability to reflect light well. UV rays cannot penetrate through even the thinnest of sheets, such as those of 5mm thickness. Alternatively, glass and the majority of other plastic materials fall short in this regard.
They have been able to offer the highest quality variety of Acrylic Translucent Sheets thanks to the unwavering support and genuine efforts of professional Transparent Acrylic Sheets Manufacturers. The supplied sheet is carefully produced by highly trained experts utilizing only the highest quality acrylic material available on the market.
The flawless finish and high-quality characteristics of the offered sheet make it very popular among customers in the market. Furthermore, this sheet is available to customers at a competitive price that is unmatched in the market. They may even create unique colors based on the needs of the celebration.