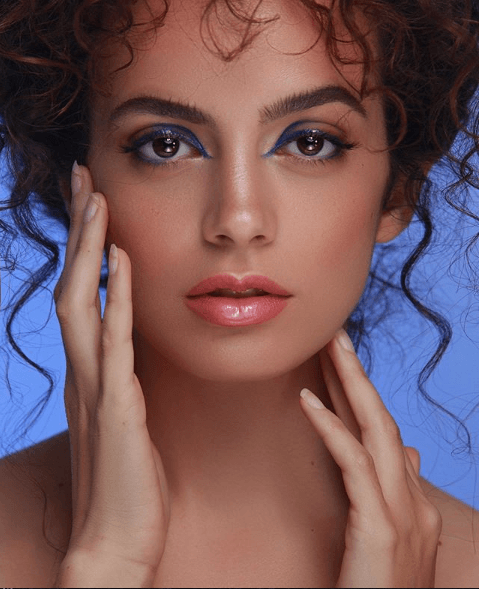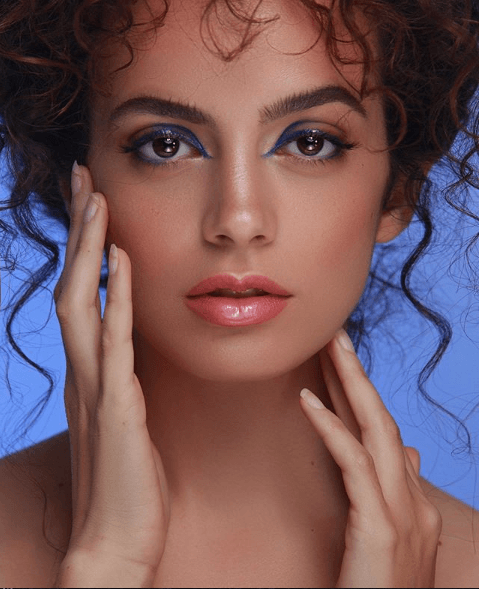 Renowned model and actor Gabriella Giardina knows that her work as a performer requires true artistry. To embody another person means exploring a character, getting to know a different side of herself, and truly becoming someone else. Born and raised in Ragusa, a small town in the Italian region of Sicily, Giardina knew she was always meant to be an actress, and has always loved telling stories. Now, she is living her dream on a daily basis, charming audiences all around the world with her work.
"There is a great art behind the scenes of 'acting' which really is becoming this person and finding your way of creating their character and bringing it to life, giving it justice. Finding and doing what you need to do to bring yourself to physically, emotionally and psychologically embody your character. The whole process of the creation of these people and their stories is what I really love," she says.
Giardina has given captivating performances throughout her esteemed career, in films like the award-winning new drama Anthony as well as Leila, Yaariyan, and Anniversary, as well as various television shows and music videos. She currently is eagerly awaiting the release of "Daylight" the new music video for Sony UK's Fun Lovin' Criminals featuring Rowetta, as the video not only shows a great band and catchy song, but also tells an enchanting story. Giardina's character has an arc, as she finds herself dealing with unexpected challenges that bring her on a different track to what her primary goal would be and what she should be delivering.
The 'Daylight' music video shows the audience different viewpoints. You see the detective who is trying to bring justice by catching gamblers, and her journey where her feelings change when she gets close to one of them and sees a different part of him that sparks a new, unexpected yet understanding feeling in her. At the same time, you get to see the gambler living his daily life, slowly understanding that she is there for a different reason than what she wants to let him believe, however instead of revealing that in front of everybody he chooses a different path. He uses his gaming skills to be able to get out of what could be a bad end for him, while allowing himself to be charmed by her and for his feelings to loosen up a bit before being on the run again.
"When I read the synopsis, I loved how they weren't just showing the hero and the villain, but how they were able to present two human beings who were not necessarily doing the right thing, but their feelings were expressed and were genuine and they chose to handle things with good and love. I believe that in the story there is a subtle aspect that is important to bring to people's attention: to be able to look beyond the appearances and choose a loving and peaceful option," she says.
Being a music video, Giardina had the additional challenge of acting with no dialogue, conveying every emotion in this detailed story solely though expression. Director Alexander McKee knew going into the project that he would need an immensely talented lead actress and reached out to Giardina knowing she would be up for the task. 
"Gabriella is a talented actress, a committed professional and a lovely person. Her dedication and hard work during and even beyond the planned shooting days coupled with her natural acting talent is something rare to find in the same professional. Her enthusiasm was contagious to the crew and made the teamwork effortless. Those are the types of performers you could only dream of working with," says Alexander McKee, Director of "Daylight".
In the video, Giardina plays Sun, a determined yet slightly inexperienced detective who is going to infiltrate a group of rogue criminals and bring them to justice. She is instantly alluring and mysterious; she is smart, funny and confident, and she knows how to read people to get the information she needs. She also has an innocent side of her that can be tricked. It is, however, also part of her charm. Giardina takes this complicated and compelling character and delivers an outstanding performance.
"Gabriella gives a stunning performance in the music video. The intriguing challenge in the role is her refined ability in acting to tell with the eyes, the face, and the whole body the complexity of the character and of the story itself. You can feel the gravitas of her confidence. Gabriella is immensely talented, and her coverage was a pleasure to put together also from the editing point of view, adding an incredible value to delivering the final product," says McKee.
The project is at the end of post-production and will be distributed soon. For now, listen to "Daylight" here. Be sure to also be on the lookout for Giardina's many upcoming projects, including two upcoming feature films. As a model, she will also be the new face of the "Esker Beauty" line, selected by Vogue as one of the top five new beauty brands.