Phuket is known as the largest island in Thailand and is extremely popular for its night life. With night clubs, beach parties and night markets in abundance, most people flock to Phuket for its party scene. However, this does not mean that you cannot plan a family holiday in this gorgeous island of Thailand. On the other hand, Phuket has various places and attractions that cater to people of all ages. So, if you are planning a Thailand trip with your spouse, kids and maybe your parents, you do not have to skip Phuket from your itinerary. There are several Phuket holiday packages that are perfect for families. However, if you want to create your own holiday plan, here are few Phuket attractions that will make your holiday a memorable one.
Phuket Beaches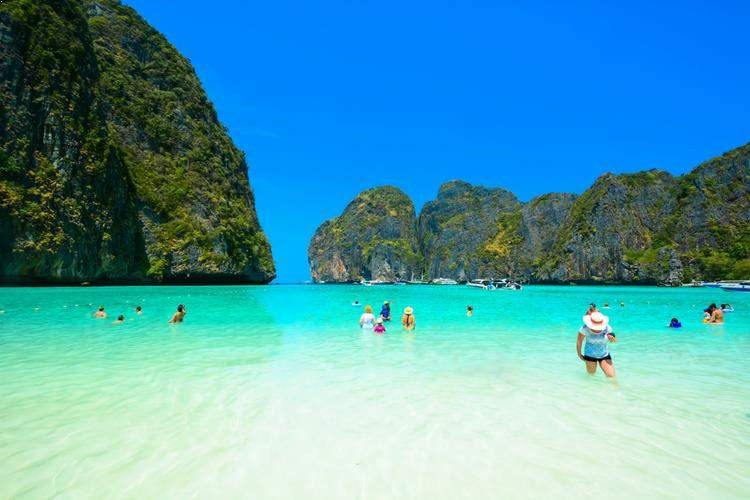 An island holiday cannot be complete without visiting a few beaches, and Phuket is home to more than 30 splendid beaches. With white sand and crystal blue waters, the beaches here are undoubtedly some of the best in the world. While Patong and Kata Beaches are the most popular ones here, they are extremely crowded which can be a bother when you have young kids in tow. However, if you are ready to travel a bit towards north, you can access less crowded, but equally beautiful beaches. Kamala Beach, Bangtao Beach, Mai Khao Beach, Freedom Beach, etc. are some of the best beaches that you can visit with your family. While some of the beaches are known for their water sports and adventures (including snorkelling and scuba diving), the others are perfect to lounge with a drink while your kids get busy playing in water or making sandcastles. You can either visit these beaches during the day or choose to stay at one of the hotels or resorts nearby. Whatever you choose to do, the beaches of Phuket are the perfect place to relax and enjoy the holiday mood.
Phuket Trickeye Museum
While spending time at the beaches of Phuket is interesting, the heat can sometimes get to you. Also, there are the untimely showers that can spoil your plans. However, you do not need to be cooped up in your hotel room in this case. Rather, head to the Phuket Trickeye Museum which would amuse kids and adults alike. This is an interactive 3D museum which is home to more than 100 paintings that have been done using the Trompe-l'oeil painting technique. The paintings create a three dimensional illusion on a flat background giving rise to some interesting and hilarious scenarios. Right from paintings of famous artists to scenes from blockbuster movies, you would find a variety of interesting paintings here. Apart from viewing these paintings, you can pose with these paintings to get some funny pictures. So, do not forget to carry your camera while visiting the Phuket Trickeye Museum.
Phuket's Tiger Kingdom
Phuket has several animal parks and even a zoo, places that kids would love to visit. While the Phuket Zoo is popular, many tourists have complained about the place due to its poor animal living conditions and treatment. While there are several animal shows at the zoo, you may want to skip this if you are expecting a Western-style zoo. Instead, head to Phuket's Tiger Kingdom where you can not only meet these huge, wild cats but also get to pet one. At the Tiger Kingdom, you would find tigers of different ages and sizes, all of them raised in captivity since birth. You can choose to visit a single enclosure or get a combination ticket and visit all the cages. Kids under the age of 18 cannot visit the cages of middle-sized or big tigers. You would be accompanied by a guide inside the cages and you must follow the rules of the park strictly to avoid any kind of problems or accidents. The Tiger Kingdom in Phuket is not your regular zoo. On the other hand, it is a one-of-a-kind animal park which animal lovers of all ages would definitely love.
Phuket FantaSea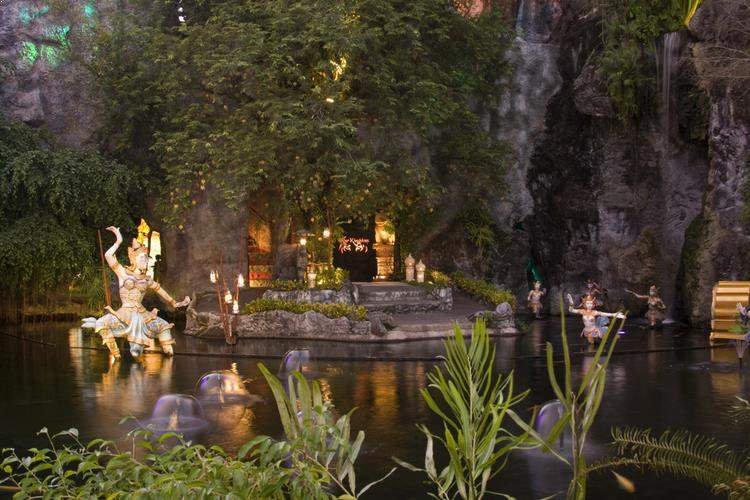 The Phuket FantaSea is a night-time cultural theme park where you can watch a grand live show, have dinner at a 4000 seater restaurant and play games and have fun at the carnival village. The Phuket FantaSea show is perhaps the grandest show you would ever see in Thailand. Similar to the Las Vegas theatrical show, the FantaSea show portrays the rich history, culture and heritage of Thailand through state-of-the-art technology and special effects. With a cast of 400 people, 400 pigeons, 40 goats, 40 chickens, 44 elephants and three tigers, this show is awe-inspiring. Apart from watching the show, you can visit the Carnival Village to take part in games and indulge in some shopping. You must also visit the 4000-seat theme restaurant where you can relish a delicious meal of Thai and international dishes.
Apart from the above mentioned places, Phuket offers you several more interesting places to see and exciting things to do. Sirinat National Park, Big Buddha, Phuket Seashell Museum, Wat Chalong, Chinpracha House, Banzaan Fresh Market, etc. are some of the places you should visit with your family in Phuket. There are also water parks, outdoor adventures, etc. that kids would love. But before we leave you to plan and prepare your itinerary, here are some things that you should keep in mind while travelling with your family in Phuket.
It is extremely safe to travel in Phuket with kids. The people are friendly and love kids. To ensure complete safety, you need to keep an eye on your kids at the beach especially during high tide.
If you are travelling with an infant, you do not have to carry a suitcase full of diapers and other essentials with you. You only need to carry diapers and baby food for the first few days. You can easily find diapers and baby food of international brands at most stores of Phuket.
The best way to travel with family in Phuket is by cab. There is several taxi booking apps which would make hiring a taxi easy. Moreover, they are quite affordable too. You can also hire a car with a driver if you want to go sightseeing for the entire day in Phuket.
Anyone can fall sick while travelling, especially kids. However, you need not worry about treatment as there are several hospitals (with international standard treatments) in the island. They are easily accessible too.
You do not need to carry baby equipment like strollers and car seats all the way from home. You can easily rent them at reasonable prices when you visit the island.
Just because you are travelling with kids, you do not have to sacrifice your nightlife. There are several valued and trusted babysitting services available at most hotels in Phuket.
With so many places to see and things to do in Phuket, it is time to plan a holiday with your family in this beautiful island of Thailand. Be it lounging on a beach or visiting the nearby islands (Phi Phi Islands) or museum hopping or enjoying the night street markets or maybe savouring delicious Thai food, there is lot to look forward to during your holiday in Phuket.