5 Tips for Preparing for Facebook for ECommerce Businesses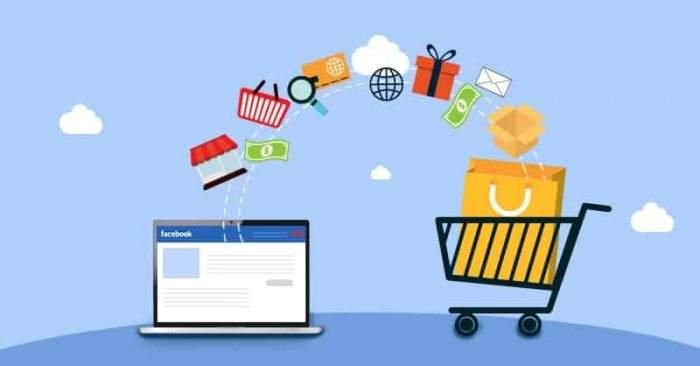 The advent of social media has evolved the global marketplace for good. Even the largest brick-and-mortar setups today cannot compete with the eCommerce revenues of stores like Amazon.
Online marketplaces bring the buyer and seller together from the comfort of their homes. This is a key reason behind their traction today.
What's more, is that online stores have enabled many people to execute brilliant business ideas. These were previously capped due to limited capital. Ecommerce businesses can be set up with less than half the price of a physical store.
Many social media marketing services have also started offering expert assistance to help businesses make the most out of this digital marketplace.
Multiple online platforms can assist you in the marketing and operations of your eCommerce store. In this article, we will shed light on one of the – Facebook. You will read about how eCommerce for Facebook works and how you should use it to benefit your business.
ECommerce and Facebook
Facebook began its journey solely as a social media website where people from the same community or even beyond it could connect with each other. However, as the acceptance around this online platform increased, marketers jumped on it in pursuit of reaching out to a broader audience.
With billions of users online, Facebook undoubtedly has your niche present. It is why it is essential to integrate your eCommerce store with Facebook.
Prepping for Facebook for ECommerce
Using Facebook for eCommerce may sound simple, but there sure are some technicalities to it. You need to get a few prerequisites in place before you begin using this social platform to bring in revenue.
1. Identify Your Audience
One of the key aspects of targeting customers for your eCommerce business is to classify them beforehand. You need to analyze your consumer demographics and then identify which ones of them are present on social media – particularly Facebook in this case.
There are various tools like "Facebook Audience Insights" that can help you identify the chunk of your potential audience present on this social media platform. Social media marketing services always have the most common industry insights present with them, which helps them expedite this part of the process.
2. Create The Page
This is often regarded as one of the simplest steps in Facebook marketing. However, this cannot be farther from the truth. This platform has expanded exponentially over the past decade and now includes countless fields to address. Starting from the basic bio to integrating your eCommerce website with your Facebook page, the entire process may take a few hours.
You need to make sure that your page is descriptive and provides a clear picture of who you are and what you do from the moment a user lands on your Facebook page. It could be your first interaction with a potential client, which means it should be a good one.
3. Set Facebook Business Manager
In order to run campaigns on Facebook, you need to first set a Facebook Business Manager account from where you will access all the campaigns, their revenues, impressions, analytics, and more. This tool also allows you to access controls for your team. For instance, you can assign certain roles to a particular team looking after a specific campaign.
Social media marketing services professionals use one Business Manager account to manage several accounts simultaneously. It enables them to be overview each business under a single dashboard. If you have more than one eCommerce store, this tool will allow you to do the same.
4. Set up Facebook Pixel
One of the best online marketing tools in the modern-day digital marketing arena is Facebook Pixel. It enables you to track the trends and patterns of your traffic. You may think of Facebook Pixel as a cookie that gathers relevant data about users, which can later be used to amplify ongoing campaigns or create a new one based on the information provided by the pixel.
In short, Facebook Pixel enables social media marketing services to become more precise with their targeting, which translates into more authentic leads and thereby improved conversion rates.
5. Create Your Facebook Shop
A recently launched space by Facebook – the Facebook Shop – allows startups to use the social media page to target relevant audiences instead of retargeting them towards the website. This initiative particularly benefits small businesses that cannot afford to set up large eCommerce websites that require a whole lot of capital.
Putting it in a nutshell, Facebook Shops are your eCommerce stores accessible to users from the Facebook page itself. It means that your customers will not have to leave the social media website to shop for your products. Many social media marketing services assist startups in preparing their Facebook shops.
Setting Up a Winning Facebook Campaign for ECommerce
Once your page is up and running, it is time for you to become visible on this platform. If you have the best laid out Facebook page and store for conversion, but your customers are unable to find you online, your entire effort in setting up the page will go in vain.
It is why you need to become your Facebook for eCommerce with a winning campaign. Here is how you can develop one.
1. Form the Big Idea
Your entire Facebook marketing campaign for your eCommerce business should revolve around the Big Idea. Top social media marketing services recommend adding teaser trailers of the launch of your eCommerce brand on Facebook.
Your campaign should be divided into three key segments:
Hype: create curiosity among relevant audience
Launch: Deliver what you promised (Pro tip: Give away a discount for your eCommerce store launch)
Refine: Monitor how different audiences are reacting to your content and then refine your campaigns accordingly.
This campaign will be an introductory campaign for your Facebook audience. Make sure you have the stock ready in case your campaign is a hit and orders start flooding in. Expert social media marketing services always test their ordering process and cart system to avoid or fix any potential glitch. This is particularly critical if you are launching a new eCommerce store that your potential audience is unaware of.
2. Create The Collateral
A lot of startups and large brick-and-mortar enterprises hire professional social media marketing services to develop top-quality collateral for the launch campaign of the business. These professionals know precisely how to create communication and develop collateral that will compel users to purchase from your newfound eCommerce store.
In this step, you need to create marketing collateral required to see the campaign through. This collateral includes everything from covers to customized logos for the page. It also includes a content schedule to post visuals and videos on a routine basis.
Your initial posts should be trailers or statics that create hype among the users, followed by launch posts with strong call-to-actions directing users to go purchase from your Facebook eCommerce store. Design and copywriting are core aspects of your launch campaign, which is why most business people prefer hiring expert social media marketing pages to get the job done well.
3. Run Media
Once you have launched your Facebook marketing campaign for eCommerce, it is time to invest in inorganic marketing. You must allocate a budget and decide the quota each post will receive. For example, your launch posts should contain attractive visuals with a compelling copy and be backed by paid media, so your launch video becomes visible to your potential audience right away.
It is of critical importance to run media for launch campaigns as it will bring your business to the limelight and enable you to leave a strong footprint on the market. Here is another pro-tip for you: Spend some time identifying your key customer segments and then target them or best results,
4. Putting It All Together
Whether you hire professional social media marketing services to set up your Facebook for eCommerce or take on the task yourself, the above-mentioned points will equip you with all the necessary information to address them.
Finding it all a bit too confusing? Let the best social media marketing services – Design Services Hub – help you out. We are a leading enterprise that helps startups and established enterprises set and run their Facebook eCommerce successfully and form a strong footprint online in the local and international marketplace.