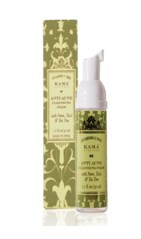 Do Skin Acne Irritates You? Buy Kama-Ayurveda's Anti Acne Face Cleaning Products
Acne makes our skin worse. Due to acne pimples start generating, whiteheads and blackheads generates not only this, small red bumps generates beneath the skin surface. This makes our face look like hell. Some swollen becomes painful when you try remove them. It takes our self confidence because face is the first which everyone sees first. So not to worry. We are offering some of Kama-ayurveda's best anti acne face cleanser which will help your acne go away quickly in a few days.
Anti Acne Cleansing Foam: –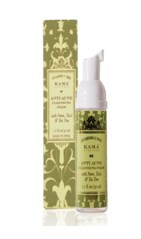 It is a gentle cleansing foam which helps in clarifying and refreshing of skin. It 100 percent natural and has anti bacterial and anti inflammatory properties and made from pure ayurvedic substances such as neem oil, tea tree, tulsi, aloe vera extracts, pure calendula flower and few plant derived acids.
Neem oil is responsible for reducing pimples and moisturizing the skin. Tulsi is responsible for detoxifying the skin and fight against inflammation without compromising the skin moisture. Combination of tea tree with plant derived acids is responsible for to boost skin renewal process. And combination of aloe vera extracts and calendula flower helps in soothing skin, calming its temperature.
To get better and faster results take required amount of foam onto your palm and start gently massage on your face using circular motions twice a day.
Himalayan Deodar Face Cleanser For Men: –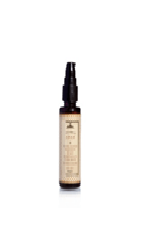 It is a soothing face wash which keeps skin hydrated and cleansed. Being 100 percent natural it helps in minimizing fine lines from face. It is also made from different ayurvedic substances such as vetiver, aloe vera, balck cumin seeds and jojoba oil. Ceddat wood extracts helps in smoothening and toning of skin while aloe vera extract helps in healing and smoothening of skin. Jojoba oil helps in moisturizing skin. Vetiver and black cumin seeds helps in reviving and skin protection from inflammation. For better results try 2-3 pumps and starts gently massaging in circular motion and then wash with clean water and use clean cotton towel to dry it.
Mridul Soap Free Face Cleanser: –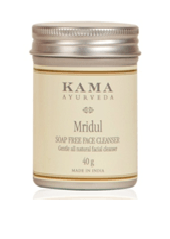 It is non-foaming and non-drying face cleanser which is suitable for sensitive skin and damaged skin. It is an old blend of herbs, cereals and pulses which helps in skin exfoliation. Ayurvedic substance which are combined to make this cleanser are turmeric, green gram, neem and sandalwood and these are helpful in gently cleaning dirt from face, dead skin and impurities without compromising its natural oils. Also sandalwood and almonds helps in smoothening of skin.
How to use:-
First make a paste of water and 1-2 tablespoons of this cleanser. Then mix elements accordingly such as for oily skin mix with rose water. For dry skin mix with milk or yoghurt. For sensitive skin, mix with pure mogra water or pure lavender water. And then massage it on face and wash it.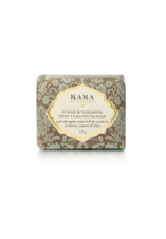 Sugar and Tamarind Ayurvedic Deep Cleansing Soap:-
It is a natural handmade product which is made from coconut oil, castor oil, tamarind, cane sugar, tuberose as well as black cardamom. Tamarind is responsible for cleaning skin deeply, refining pores, heals blemishes and remove unwanted oil without compromising the skin moisture. Sugar cane is responsible for skin polishing and renewation of cellular growth. Soap nut helps in removing dirt and oil and protecting the skin from harmful sunlight rays.