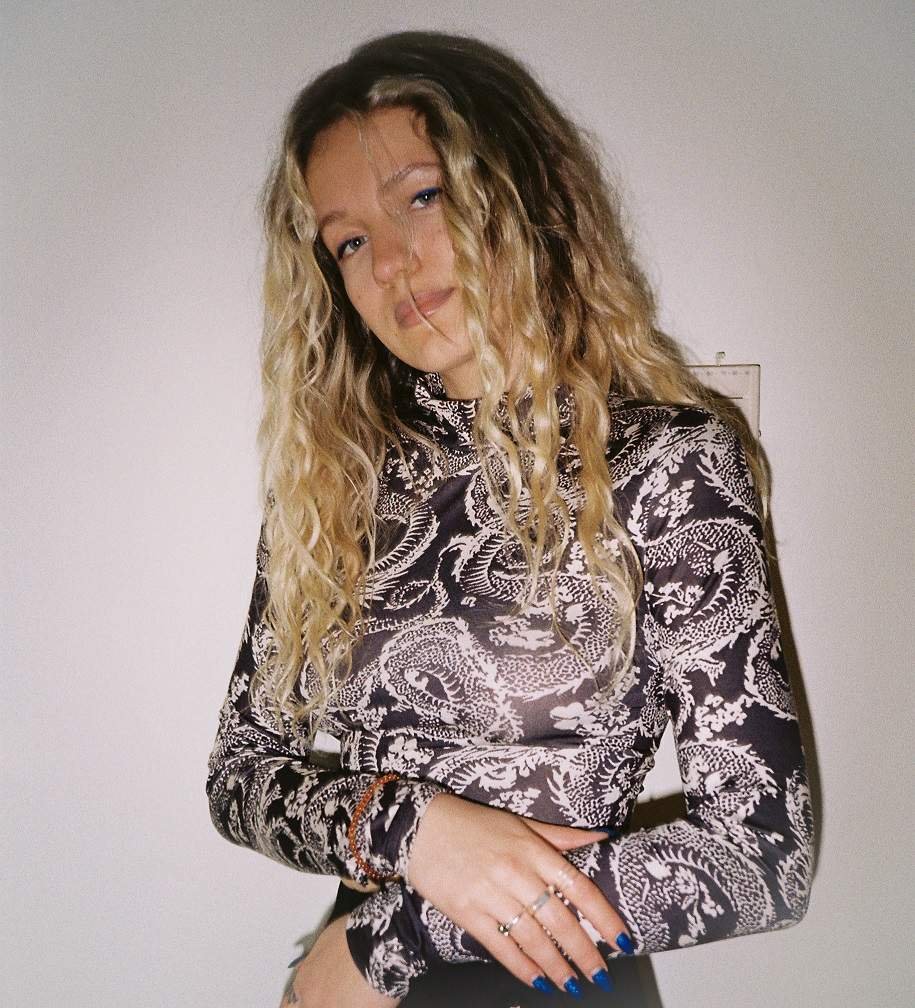 Director Sasha Lebedeva Brings New Jenna Raine Video to Life
Sasha Lebedeva was fascinated with cinema from the time she was a child. Growing up in Moscow, she always dreamed of working on a film set. She could not shake this vision and set her sights on becoming an actor. At 14, she booked her first part, a supporting role in a feature film. She quickly became a seasoned actor in the Russian film industry, but the more she found herself in front of the camera, the more she longed to be behind it.
Now, Lebedeva is a celebrated writer-director with a decorated resume. Her previous directorial work includes Hex & Rage which will screen at the Cinema Femme's Short Film Festival, NFFTY and CineYouth in April, Rebound, which led to Lebedeva winning two awards including the Award of Recognition in the Best Women Filmmakers category at the Accolade Global Film Competition, and STAY AT HOME movie, a pandemic film that premiered on NoBudge and received the Best Comedy award at The Luna Collective Digital Film Festival and Best Editing Nominee at 2020 SFTV Awards.
However, it is making music videos that Lebedeva is best known for. She directed "Get Enough" by Volumes and "When It Ends" by Avery Lynch ft. JORDY, which have both amassed hundreds of thousands of views on YouTube and garnered a lot of attention for the artists, and her newest video is doing just the same.
TikTok sensation Jenna Raine's hit song "see you later (ten years)" featuring JVKE hit number one on Spotify globally on October 19, 2021, making the official video highly anticipated by fans and industry experts. Lebedeva was honored to create visuals for such an esteemed song. Jenna Raine is a new signing at Warner Records and the renowned record label was looking to make a first music video for her as a part of the Warner family. When Lededeva submitted her treatment for the video, she instantly heard back from Raine and commissioner Devin Sarno that they loved her idea and wanted to move onto the next steps, starting with pre-production. The video premiered on YouTube in February 2022
"I love directing music videos and this video seemed like a great opportunity to collaborate with an emerging star and create visuals for her hit song," says Lebedeva.
The song is a beautiful duet telling the story of the end of a relationship, and the video features the characters going on road trips once the relationship has broken. For this talented director, the biggest challenge came from location scouting. Lebedeva's vision was for a grassy, forested area, but finding something like that near Los Angeles in February was next to impossible. However, she quickly realized she could execute a stunning video with a desert-like backdrop, and quickly pivoted. Short winter days made the schedule tight, but thanks to Lebedeva's leadership, they were able to film the entire video within one day.
After shooting, Lebedeva had the first cut edited and to the label within three days, an outstanding turnaround. Once she received notes, she quickly made some edits and had a color grading session. The video premiered exactly a week after it was shot. This would never have been possible without Lebedeva's diligence and innate talent, which was greatly appreciated by Warner.
"I had a great experience working with Warner Records and felt like they were very supportive of my vision and welcomed my ideas," says Lebedeva. "Directing music videos is very rewarding as you're usually working with artists who already have their fan base and once the project comes out, it immediately finds its audience. It almost feels like being a guest director on a TV show. You come in to collaborate with an artist who already has their developed style and overall aesthetic, and instead of coming out with a whole new thing, the director's goal is to amplify the artist's brand by making a music video."
The "see you later (ten years)" video hit YouTube on February 10th, 2022, and already has amassed over 1.4 million views. Fans of Raine have been raving about the highly anticipated piece. It has also garnered media attention, with prolific publications like Variety writing about the moving video.
"The song is beautiful and relatable. It really has something special, and I hope the video was able to capture this magic," says Lebedeva.
If you haven't checked out "see you later (ten years)" you can watch the video here.
Photo by Sabrina Miller