CEO Reuven Ashtar on Success of Never Napping and Intricacies of Talent Management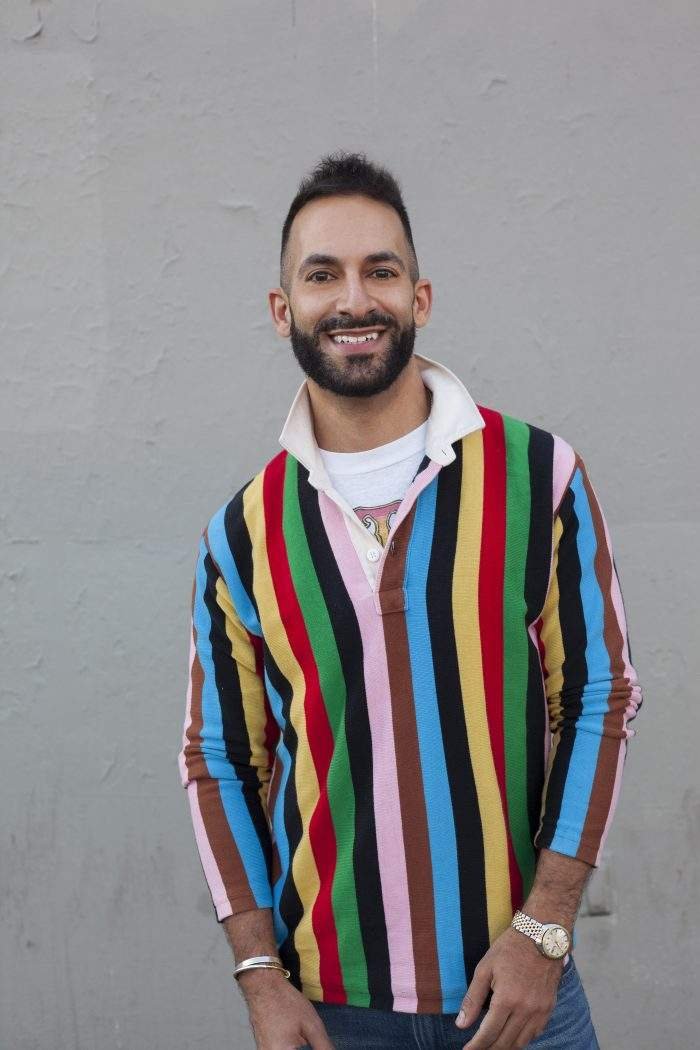 Online content is constantly evolving, and content creators therefore need to be extremely adaptable. Reuven Ashtar, CEO of Never Napping, uses his vast experience as a Talent Manager and Producer to aid content creators in navigating this everchanging online world. With varying platforms, technological developments, and cultural change providing ample opportunities, creators also need to change their content to keep up with these trends. It is an immense challenge–the need to constantly adapt to how things are presented–but one Ashtar understands with ease.
Ashtar's law background, with a specialty in intellectual property, has allowed him to rise to the top of his industry, even being named one of Business Insider's Top Influencer Talent Managers. He loves spending his days always doing something different, relating what he does to an episode of BoJack Horseman or Entourage to get a good picture of what his work-life "balance" consists of.
"Those shows, or basically anything depicting managers, are fairly accurate. There isn't really an 'average day'. Everything becomes a blur in pushing for new opportunities, and exploring new kinds of partnerships and prospects, while meeting new people, and travelling to events. For instance, over the past little while (and this is pre-covid, of course, as everyone has taken an important step back), I was at Sundance Film Festival with my creators, Korea with Samsung, VidCon in LA, the Shorty Awards in NY, and other such events featuring top traditional Hollywood talent, digital stars, and increasingly the blend of the two," Ashtar described.
Originally hailing from Toronto, Ashtar was always interested in artists' relationships with their representatives, from The Beatles being discovered in The Cavern Club to Elvis's relationship to Colonel Parker. As entertainment evolved throughout the twentieth century and into the twenty-first, and digital content evolved, he became increasingly interested in how those relationships would shift.
"Funnily enough, patterns emerged, with big companies and artists who have to both navigate global dynamics and be true to themselves, and so I was excited to try and insert myself into that complex dynamic and see if I could empower artists and get them millions of fans, a good paycheck, and the ability to be true to their principals all at the same time," he said.
Ashtar first was inspired to create his talent agency Never Napping when he was practicing law at a boutique law firm and was tasked with representing a creator who was having a difficult time negotiating with a prospective global partner. He helped equip that creator with tools to understand their position and options, and began to realize the disadvantage independent creators faced in the industry. He then started thinking through how to enable both creators and their partners to understand and think through synergistic structures for their relationships.
He realized the potential for this thought process, and was also excited by the idea of being able to guide creators into growth mode rather than just trying to stick to what they were doing, so that they could explore new avenues for creation. With that mindset as its touchstone, he decided to create his own talent management company. Never Napping now represents some of the world's leading digital creators, including blind thought leader Molly Burke, beauty influencer Shalom Blac, lifestyle creators The Sorry Girls, and so many more.
The success of the company is built on Ashtar's philosophy of building strong relationships with creators and other partners as a friend and sharer of connections. This friendly approach of warmly introducing people to one another has helped create relationships across the industry. He says that talent agencies, advertising agencies, networks, platforms, brands and others are all important parts of the ecosystem, which means fostering relationships and friendships across the board is essential, and most importantly, enjoyable.
"Knowing that creators are successful and happy, doing what they love and how they love doing it, is very fulfilling," he said.
So what's next for Ashtar and Never Napping? The sky's the limit. Ashtar plans on continuing the company's extraordinary growth and is excited to continue building up his talented roster's reach, connecting with new audiences across the globe on both old platforms and new. Additionally, he is always keeping an eye on interesting creators who have exciting stories to tell, and wants to continue to help find ways to help them get their message out.
"I am excited to keep working with a diverse range of partners creating content that will resonate across new paths for unique storytelling in groundbreaking formats," he concluded.