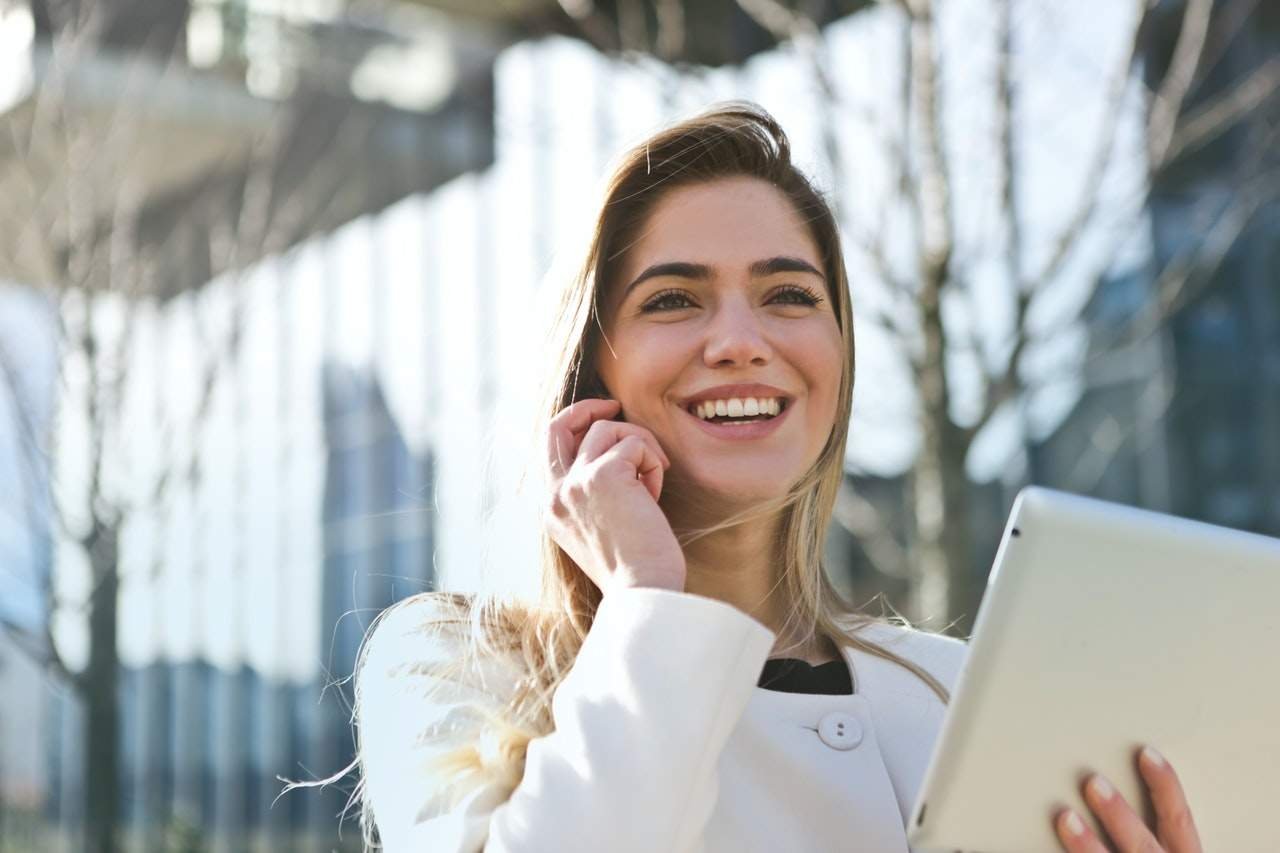 The Best Career Options for Creative People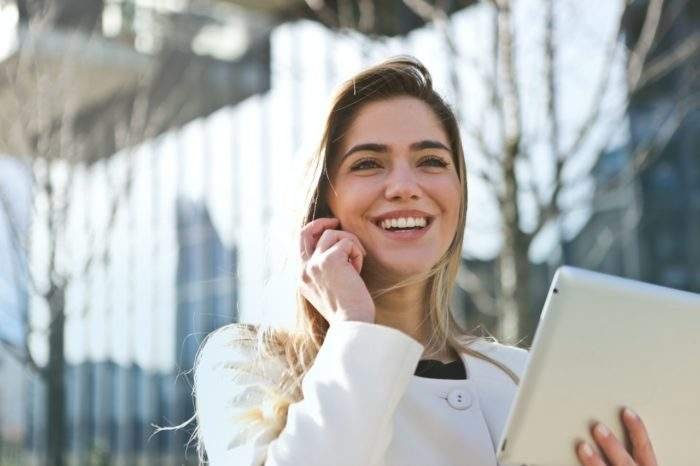 If you are a creative and imaginative type of person and are looking for some career options, you will be glad to hear that there are several creative fields to choose from where you can put these skills into practice and come up with your own original ideas.
Jobs in the arts and media might be some of the most popular options for creative people, however, creativity, a good imagination and original thinking skills are valued in lots of other industries, with plenty of roles where your main qualities are going to be appreciated while helping you achieve your career goals. Many creative roles aren't confined to traditional business hours, making them a great choice if you value flexibility or want the option to freelance or start your own business.
Why Work in a Creative Role?
There are plenty of great reasons to consider getting into a career where you can put your creativity into action and use your imagination on the job on a regular basis. Creative jobs tend to be more flexible. Creative professionals are often more likely to be self-employed or freelance, which can be ideal for you if it's important to you to have more control over your schedule and the work that you do.
Along with this, many creative careers require you to be able to think quickly and adapt to change, think outside of the box, and come up with original and new ideas, with tight deadlines to have your work completed by.
This can certainly keep you sharp and make for an interesting work life where you won't be getting bored any time soon. If you tend to be more of a team player than a lone worker, there are lots of creative careers that thrive on collaboration. On the other hand, creativity doesn't always require working together as a team, and there are just as many career options for people who work better when they are on their own.
Journalism
Journalism is often a great choice of career for creative people, involving following the latest events and creating stories with your findings for the public. There are a variety of different areas that journalists can choose to work in including print journalism, broadcast journalism, digital journalism, investigative journalism, political journalism, sports journalism, and more. Journalism can also be a very self-led career with many journalists working as freelancers, making it an ideal choice for people who want the extra flexibility that comes with working for themselves.
Journalism allows you to choose a career based on your interests and passions, keep up with the latest breaking news and be the first in the know, and enjoy a real sense of achievement. The online sports journalism programs from St Bonaventure University can be an ideal pathway into this career if you have a bachelor's qualification in a relevant subject.
Illustrator
If you enjoy creating visual art and are skilled at drawing, painting, or graphics design, a career as an illustrator might be something that interests you. The role of an illustrator involves creating artwork to accompany books, websites, magazines, and other publications. You could be creating illustrations for children's books, creating marketing materials, or drawing informational diagrams and guides for scientific journals or textbooks.
Advertising Manager
The advertising field is an ideal choice for many people who are interested in a creative career. Working as an advertising manager allows you to work in a role where you are going to be creating different campaigns to promote products or services.
Advertising managers will either work with one company in employment or in some cases, are self-employed or run their own businesses while working with a range of different clients. Advertising managers take on a variety of different responsibilities and roles, including creating, reviewing, and approving creative materials to promote services and products in a wide range of mediums such as television, web, print, and radio.
Interior Designer
If you tend to be at your most creative when you are redecorating a room in your home or choosing new paint colors and wallpapers, a career as an interior designer might work well for you. This is an ideal creative career choice for people who enjoy turning boring rooms into interesting spaces and have a good knowledge of how different colors, patterns, and textures work well together.
In this role, you might be working directly with homeowners to help them improve their living spaces or working with businesses to put together pleasant and well-designed office spaces that encourage collaboration and productivity. Interior designers consider the preferences and requirements of their clients along with the functionality of the space to design aesthetics that work well. You can choose to focus on a particular type of room or space in this role or do a bit of everything.
Commission Artist
If you enjoy drawing, painting, or digital art, another great career option to consider is a commission artist. In this role, you will need to be good at working under pressure since you will be taking orders from your clients to create unique pieces of art.
As a commission artist, you can create just about any type of artwork that people request, or you can focus on a certain specialty area with your art, like creating oil paintings of pets or digital portraits of families. You will need to have a strong sense of your art style and be confident in your work to be successful in this career since you will need to be able to create art from photographs.
Web Designer
If you are a creative person and your creativity tends to come out when you are in front of a computer, then working as a web designer might be an ideal option for you. If along with being creative, you're also quite technologically minded and know coding languages like HTML, CSS, and JavaScript, then a web design career might be a great fit. Web designers may be employed by one company to design and maintain their website, or they can work for a wide range of different clients, either through working for an agency or running their own business.
Graphic Designer
Graphic design is another high-demand creative role where you can find a lot of work from businesses in all industries. As marketing becomes more digital and visual branding grows in importance, more and more companies need graphic designers to design things like logos and put together a strong visual brand that represents their company and what it does well. Similar to web designers, graphic designers might work in employment for a company, work for an agency to work for various different clients, or work as a freelancer or business owner.
Writer
Some creative people are at their most creative when they are putting words onto paper. If this sounds like you, then you might want to consider pursuing a career as a writer. There are various different types of writing that you might want to consider for a career including fiction and non-fiction writing. If you are good at telling stories, then you may want to consider a career as a novelist.
With the option to self-publish e-books easier than ever on platforms like Amazon, getting your name and stories out there as a novelist is more and more accessible. Or, you may want to consider copywriting, which involves writing content, specifically marketing content for businesses. This could include writing marketing emails, landing page content, website content, or social media content, for example.
Tattoo Artist
If you are very creative when it comes to art and enjoy tattoos, then a career as a tattoo artist might be something that you are interested in for the future. To be successful as a tattoo artist, you will need to be confident enough in your art and your abilities to put permanent art on people's bodies.
It's good to have some connections in the tattoo and body modification industry if you want to get into this career since most tattoo artists start out with practicing on their friends who are happy to get an amateur tattoo. The best way to get into this career is as an apprentice, where you will be offering tattoos at a reduced rate under the supervision of a more experienced artist to build your experience and skills.
Videographer
If you enjoy cinema and making films, a career in videography might be calling your name. This is a very creative career with various different types of work to choose from. Wedding videographers, for example, are hired to capture the couple's big day, while commercial videographers work closely with businesses to film commercials and promote their products and services. Product videography is a field that is growing right now as more and more eCommerce businesses look to generate more interest in the products that they offer by uploading product videos as well as photos.
Games Developer
If you enjoy playing games and want a job in tech where you will have the chance to put your creativity to work every day, it's worth thinking about a career as a games developer. To get into this role, you will usually be required to have a background in IT and technology, along with coding skills. Games developers work on the creation, development, and testing of a wide variety of different games from popular console games to online casino games and more.
App Developer
Another creative career in the tech industry that may be worth considering is an app developer. These days, there's an app for pretty much anything, and app developers are in higher demand than ever before as the demand for various different types of apps grows. One of the best things about working as an app developer is that there is not only the option to find employment with big companies that develop a wide range of apps for their own businesses or develop apps on behalf of other clients, but it is also easy to get started working for yourself by simply developing your own app and making it available for users to download.
Fashion Designer
If you are creative and love fashion, getting into fashion design might be an ideal career option for you to consider. This career involves designing new items of clothing either on behalf of a brand or for your own brand. Fashion designers are needed by high street fashion companies, high-end fashion companies, and anywhere else that produces clothing. To work in fashion, you will usually need to have skills in textiles and have completed a relevant degree program.
Product Packaging Design
Product packaging design is an interesting role that you may be interested in if you are a creative individual. In this role, you will be tasked with creating product packaging for various products on behalf of the brands that make and sell them. For example, this could involve creating eye-catching packaging for food products or high-end, sleek designs for cosmetics products. It's an important role, as the aesthetics of the product packaging often plays a large part in how customers view the product overall and their desire to buy it.
Musician
If you sing or play a musical instrument, a career as a musician might be something you have in your sights. Thanks to the internet, getting noticed as a professional musician has become easier, but there's still a lot of work involved. You will need to be dedicated to practicing and improving your skills along with being as proactive as possible when it comes to getting out there and getting your music in front of others.
Thanks to music blogs and streaming services such as Spotify, getting your music in front of your audience has become much easier. While no qualifications are needed to work in this role, getting professional lessons can be useful.
Today, there are plenty of flexible, high-demand, and lucrative career options for creative people. If you want a career where you can come up with new ideas and think outside of the box, these options might be ideal for you.