Can You Live Stream On Shopify?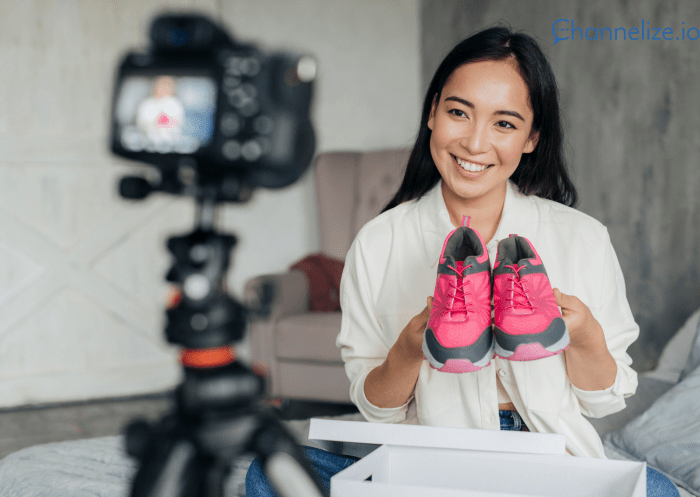 Today customers prefer the ease and approachability of live shopping. The Covid-19 pandemic has further accelerated the rate of adoption of live shopping platforms and soon the market will be flooded with such live streaming shopping platforms. But to capture new customers, retain existing customers, and ultimately generate revenue you need a reliable development platform for your live shopping solution.
One of the crucial decisions e-commerce companies or D2C brands have to make is to choose the right development platform for their online store. Among plenty of options available in the market today, Shopify happens to be one of the finest feature-rich e-commerce solutions available. And what's better than video streaming on your Shopify store.
While many other such eCommerce platforms struggle to keep businesses, Shopify expands the number of businesses it collaborates with every year.
Hence to empower the new trend of live shopping, Channelize.io has come up with a plugin for Shopify. Now you can easily install Shopify Live Stream Plugin from the Shopify App Store and offer your customers improved product experiences, and reach your goals.
How does it work?
Store owners can create events from the dashboard by filling in the event properties. One can also invite an influencer or a KOL and conduct the following
Product promotion or launch
Behind the scenes glimpse
Walkthrough of a product
Special deals or limited time offers
Q&A sessions and chat
Product unboxing and demonstrations
Giveaways and live contests
While there is so much going on in real-time, our Live Stream Shopping app will also let your buyers shop as products would be listed and they can shop during the live stream only without needing to switch to a different platform.
Engaging with your customers in real-time and making the whole experience interactive by leveraging real-time engagement features like Polls, Product Spotlights, Live Deals, and more will give your buyers the confidence to shop.
Additionally, you can also keep a track of your live stream's performance through our analytics engine.
Benefits of using Shopify plugins
Shopify is a no-fuss platform that offers a complete resolution, with no technicalities associated with the development and hosting of an online eCommerce store. It offers security, reliability, and a variety of templates that facilitate the creation of unique and visually appealing online stores. Furthermore, it offers a lot of apps and customizable themes which offers a lot of space for creativity. Hence there many reasons to add best Shopify plugins or Shopify free apps to your online eCommerce Store.
Some Fascinating Shopify Statistics
Shopify is the third top e-commerce platform in the world with 20% of the total market share
In 2019, Shopify generated over $1.5 billion in sales during Black Friday. During this sale, 10,978 orders were sold per minute.
In the year 2019 Shopify businesses around the globe made over $100 billion in sales
Shopify supports more than 600,000 businesses stretching over 175 countries
An average visitor spends nearly 4 minutes on Shopify while the average Shopify conversion rate is 1.5%
Hence Integrating plugins into your Shopify store can have a major impact on your bottom line as it will ultimately increase your ROI and boosts your business revenue.
Conclusion
Can you live stream on Shopify?
Channelize.io Live Stream Shopping App is the solution that can help you go live on your Shopify store and increase customer engagement, drive sales, and generate more revenue.
Now Store owners of any size small or large can leverage our Live Video Shopping plugin for Shopify and achieve the following:
Boosts customer engagement and retention
Offers improved customer experience leading to higher conversion rates
Builds credibility
Boosts virality of content as video streams tend to get shared over the social media channels
Help boost a brand's digital presence
Makes live stream shopping more entertaining by adding fun elements
Helps in reaching new audiences
The trend of streaming services for e-commerce is already reaping significant benefits and covid-19 has further given a massive boost to it. The concept behind video streaming shopping is straightforward – videos are an effective way to market and sell a product or service, and mostly when they are done in real-time and further shared over social media platforms.
With e-commerce and D2C brands unable to engage and interact with their customers intimately, and unable to offer them in-store experience online. Having a live shopping solution is the most impactful way for brands to connect with their buyers, offer personalization, authenticity, and ultimately provide them with improved product and service experiences.
You can connect with us at info@channelize.io to know more about our live stream app for Shopify.