Calvin Khurniawan Goes Behind The Camera With Shein X Madelaine Petsch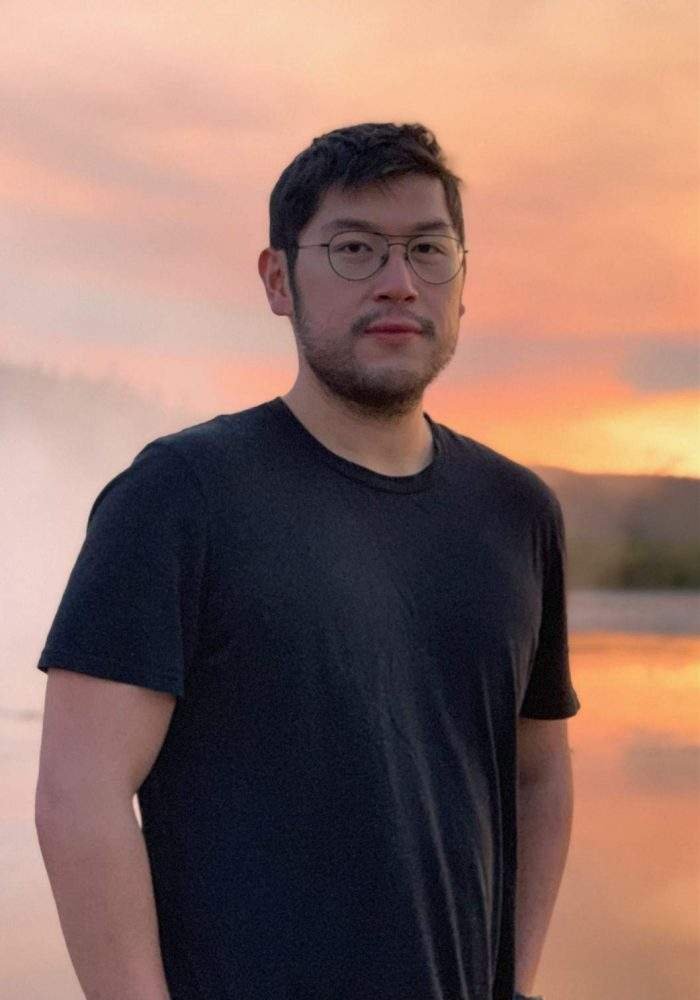 When Calvin Khurniawan is asked what it is like being a renowned cinematographer, he speaks with great pride. This Indonesian native knows what it is like to be a master of his craft, but describes it in a very relatable way, comparing being behind the camera to being a comic book artist.
"Much like writing, we get to decide how a story is told, adding to what has been written in the script. A lot like acting, we react to actors' inner unconsciousness by utilizing camera elements such as composition and lighting. Similar to editing, we choreograph how a scene unfolds by dictating where the audience's eyes should look," he describes. "Nevertheless, like every artist, a cinematographer's job is to react to the material or story and retell it visually by manipulating the audience's mind using camera and lights."
Many all over the world have enjoyed Khurniawan's distinctive and stylish work in a number of acclaimed projects ranging from award-winning films like Alchemist to the artistic fashion music video for the popular clothing brand Bershka, featuring hit pop artist Conan Grey. Khurniawan aims to stay diverse in his work, collaborating on a variety of mediums to better himself as an artist. Whether working on a feature film or a short commercial, he always creates an impactful visual production.
"It seems obvious, but you can have 10 different painters painting a tree, and you'll have 10 drastically different paintings of the same tree. It is truly an artisanal approach. No other cinematographer would be able to replicate and do the same thing even though the same material is given. Everybody would light and place the camera differently. I would say it's an extended realm of impressionism art," he says.
Last year, Khurniawan worked with famed photographer Alvin Nguyen on a commercial for the international apparel website Shein, featuring Riverdale's Madelaine Petsch. Khurniawan was cinematographer of a fashion film that doubled as a promotional video that was published online and on social media.
The project was exciting for Khurniawan as he had to conceptually plan how the film would viscerally feel and required him to create an intimate moment between the camera and Petsch. It was a balancing act for the cinematographer, carefully planning out different shots while still being open to improvisation and relying on instinct, something often required on commercials.
"There were technical challenges that ended up being happy accidents. Using a drone as our main camera made us realize that there were some really unique shots that we could achieve. I think it improved the experience and the footage. I am used to improvising on set with talent, but never with the camera. The schedule of this project was short and fast, so we couldn't prepare by scouting the location beforehand. It was a little bit traumatizing, but definitely a good memory," he says.
The result is edgy and daring. Petsch was a stunning model and personality for the commercial, and the end result was a very successful campaign for Shein. Between Shein's YouTube presence, Petsch's outstanding social media influence (with over 21.8 million followers on Instagram alone) and Khurniawan's distinctive touch behind the camera, the campaign generated an extraordinary amount of buzz and sales, with dozens of articles and YouTube videos viewed by millions.
"I appreciate Shein's bold campaigns and their collaborations with artists and models who are equally as bold. Their investment in collaborating with the right talents on and off camera makes me appreciate Shein more. Madelaine also has a strong work ethic. There were many wardrobe changes during that day, we had to cover a lot of ground under a hot sun. She was professional and delightful both on and off camera and inspired me to be the same," says Khurniawan.
Check out the Shein x Madelaine Petsch collab here, and watch Khurniawan's stunning work in the commercial.