Find 9 Tips to Consider While Buying Art Online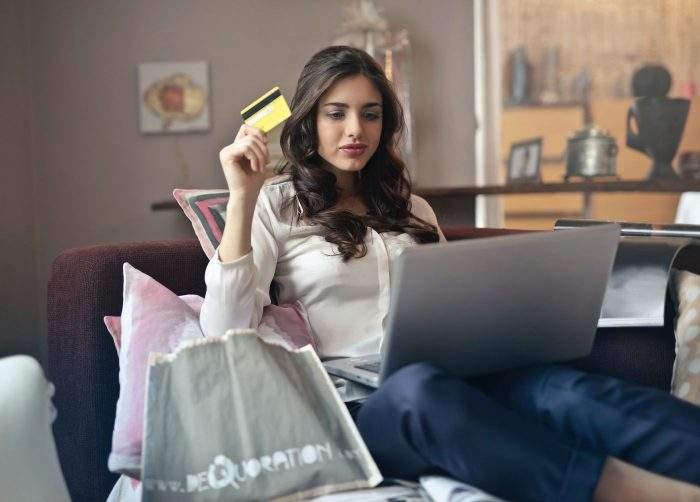 Whenever we plan to buy something, we do a lot of research to make the right choice. Similarly, when planning to buy paintings online, some useful tips can help reach the right art website and make the right decision for the art print. Like any normal purchase, it is essential to think of the objective of buying anything before making the final deal.
For artworks, considering the space, the artist, the art form, the size, the medium, and exploring one's taste is important. Buying paintings online seems easy, however, it takes a lot of time. Moreover, when there are numerous options available and easily accessible, it is confusing to make the right choice. Thus, buy based on the home's ambiance, your budget, and the place where you will hang the painting.
To have that perfect piece that instantly renovates the ambiance, it is important to research well before buying. Several online frauds have led to a negative impact on the image of online buying, thus the credibility of the website matters.
So, we have some tips to help you navigate and buy the right artwork from the right website. Ready to embrace your home with an artistic makeover? Check out the tips to consider:
1. Consider your Requirements
The first step to finalizing an art piece is understanding its requirement. Finalizing the artist, the art color, size, placement, etc. are all secondary. Conversely, it is important to think of the requirements from the art first- its aim, the vibe you want at home, and the type of art you are looking for. Deciding these things, it is easy to make a choice.
To create a sense of intimacy that you always wanted, it is essential to research the art types, where they look better, what contrasts suit them for décor, etc. You can decide to hang your painting or place a large print against the wall, however, in every case, it is indispensable to consider requirements prior. A good start will always help make the right decision.
2. Take your Time
Whether it is about deciding the artist, the art form, or the painting, always take time to investigate. Hurrying up while shopping online makes you buy from a non-credible partner. Thus, there is no need to be super speedy.
Everyone has a different style and any wrong decision can make you buy the wrong piece. So take your cup of tea, interact with friends with experience and knowledge of art and its correct placement, try interacting with family and friends, artists, etc. so that making a decision is easier and more reliable.
3. Go for Expert Advice!
Buying online does not mean you can't take expert advice. Several online websites give the feasibility of interacting with curators to understand art and find the right piece. Not only is this, but art websites also have several blogs explaining the correct placement and significance of art along with the on décor ideas.
So, read on to understand all about artworks to make the correct decision.
4. Beware of Duplicates
The market has several un-authentic products. There has been news where paintings have been sold applying thick paints to make them look original. So, beware of duplicate products and look for reliable websites with good reviews by buyers.
Research well about artists, their signatures, their way of painting, and their collaborated websites. This will help to find the right artwork. Do your homework and know as many things as possible.
You can ask questions only when you know about art, therefore understanding the difference between an original piece to the duplicate one is significant. You can also ask for a certificate of authenticity so that there is no threat of buying a duplicate product and from a non-reliable partner.
5. Know the Artist
Before finalizing an artwork to buy, we always imagine the type of art that would suit our home's décor and ambiance. Whether traditional, modern, figurative or sketched, to bring a long-lasting effect, it is important to select the art wisely.
To simplify the journey of finalizing the artwork, it is important to understand the artist too. Artworks stay with you forever filling your space with positivity and glow, so connecting with the same is significant. You can do so by knowing the artist, her/his taste, and style of painting, as this will help you understand their artworks and whether they will do justice to your home décor or not.
6. Decide a Budget
Buying paintings online means you can opt from a pool of artworks. With numerous options available, it is important to set a budget so that differentiating amid endless possibilities is easier.
If you are a new buyer, it is advised to select a medium budget, as overstretching the budget with less knowledge of artworks may make you regret it later.
7. Check the Delivery Medium
If you are planning to buy paintings online, remember to check the delivery medium before checking out for payment. Look for a website with a professional shipper, as it assures that the product delivered to you is authentic and without any damage.
You should also check the website for reliable online payment methods to avoid any cybercrime issues.
8. Pay After Comparing
While buying online, you are not restricted to a certain website to buy art. So, check online for the most reliable art websites and compare the artworks that you like on other websites too for better pricing. To pay a fair price, it is important to compare so that you can crack the best deal.
9. Cross-check the Second-Hand Products
Several online art websites sell second-hand artworks too, so while buying them, it is important to cross-check the seller's reference. If you are going for a second-hand product, make sure you check the product's condition, connect to experts for advice, and buy only when you have full assurance.
Wrap Up:
Most online art galleries are designed in a way that it is easy for the buyers to navigate across to find their preferred art forms. If you are done with your research and looking for a reliable website to help you with mesmeric collections, go for online art galleries like IndianArtIdeas, Fizdi, etc.
These websites also have experts who will help you make the correct art selection and their placement based on your home décor.
Thanks for reading!