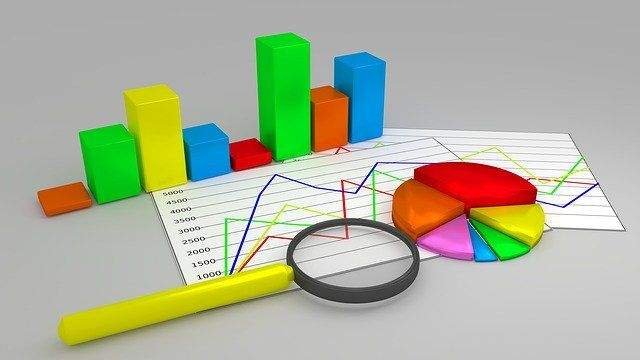 A Demand Planning Software Solution
On average our demand planning customers have benefited from
Up to 99% less stock-outs
A 100% ROI in the first month
Hundreds of hours saved on forecasting, planning and placing orders
Millions of dollars saved the reduction of excess inventory
Immediate implementation with a user-friendly system
Demand Planning software helps you know what your upcoming demand is so that you can plan your inventory to avoid stock-outs or excess inventory.
Our custom-made demand forecasting solution for your inventory planning needs
Avercast Demand planning (ABF) software is powered by an industry-leading 208 forecasting algorithms. Avercast Demand planning systematically measures each algorithm against up to five years of historical inventory data (at any level of hierarchy) prior to selecting a "best fit" for going forward. Forecasts are displayed for up to 60 months into the future.

Avercast Demand planning includes many best in class tools such as safety stock optimization, service level optimization, ABC analysis, promotion and event management, exception management, and customizable performance metrics.
An industry leader in demand planning
We have been in this business for years. Over that time, we have been able to develop a customized solution for each of our customers so that we grow with them as they grow. Some of the highlights our growth includes:
Accurately Forecast Demand
Forecast at any level
Intuitive Software
Customized Solution
Start your free trial or contact us for a demo and see just how efficient your demand forecasting process can become today.
Let's develop a solution
Up to 99% less stock-outs
A 100% ROI in the first month
Hundreds of hours saved on forecasting, planning and placing orders
Millions of dollars saved the reduction of excess inventory
Immediate implementation with a user-friendly system
Why Avercast is the correct demand planning solution for you
Watch the video below to understand just some of the many capabilities of the Avercast software.
Accurately Forecast Demand
In today's world, there are a substantial number of ways to forecast demand for your business.
Avercast Demand planning can analyze 60 months of history and up to 60 months in the future, using over 200 expert algorithms. Our system runs each of these algorithms while analyzing your seasonality and trends to produce a forecast you can trust.

Forecast at any level
Keeping track of the demand for every single variation of every single product can be tricky.
When taking into consideration every SKU, location, customer, warehouse, planner, sales region, groupings, total business, etc. your team can quickly become overwhelmed trying to keep things organized. Avercast lets your forecast demand at any level you want.

Intuitive software
Turnovers and new hires can slow things down and hinder efficiency.
Our user-friendly software solution makes for a seamless transition. Your new demand planners will be performing at the same, or better, level than your old ones with a customer interface that is easy to use and combines many options for forecasting. Each user can view all data in a graphical overview.

Customer and Sales Team Forecast Comparison
As a company, you likely receive a lot of different forecasts from different places.

Some of those forecasts may come from your sales team, others from your customers, others from a demand forecasting software like us. With Avercast you are able to compare the forecasts of your customers, sales team, and our calculated forecast in order to make adjustments and generate an extremely accurate demand forecast to help you plan inventory as efficiently as possible.

Customized Solution
During our years of business, we've seen many unique supply chain challenges.
Every business is unique and therefore may need a unique solution to their demand forecasting process. We listen to the obstacle you give us, then work as a team to design a creative solution. We then use that solution to help other businesses having similar problems and naturally grow as a company.

Demand planning
Accurately Forecast Demand
Forecast at any level
Intuitive Software
Customized Solution
Demand Planning
Robust Demand Planning
Streamlined Process
Powerful Analysis
Performance Reports
S&OP
Simplistic sales & Operations Planning management
Achieve Business Objectives
Feature List Item Summaries
Capacity Planning
Efficient Planning Analysis
Intuitive Production Visibility
Customized Reporting Tech
Supplier Management
Significant Reduction of Lead Times
Customization per Vendor
Instantaneous Supplier communication