Brandon Lankar Gets 'Social' Producing Hit Talk Shows
Working in daytime television is a dream come true for Brandon Lankar, a leading producer in Canada's television industry. Every day brings new stories; one day he will be working with an author about to release a new memoir, and the next day with an actor ready to promote a new blockbuster flick. Every episode features all new stories that not only entertain, but also inspire, and that is something Lankar does not take for granted.
"I've always enjoyed variety in my life and that's what gravitated me towards producing. I never wanted to be in a corporate setting where you're doing the same thing every day, pushing papers or working on people's financial investments," he says.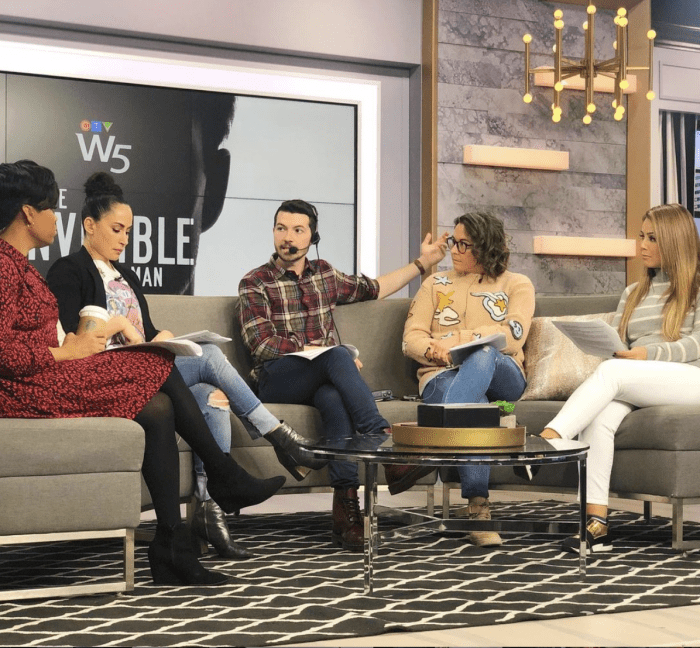 Currently, Lankar lives in New York City where he works as a producer on the CBS hit The Drew Barrymore Show, spending each day working alongside Barrymore and other A-List celebrities featured on the show. This is no new experience for the Canadian native, who spent the majority of his career working on The Social, the number one Canadian daytime television talk show, which airs weekday afternoons on CTV and CTV 2, Canada's most watched network. The Social uses a panel format similar to American talk shows such as The View or The Talk.
Lankar instantly fell in love with the format, as a longtime fan of The View, finding there was no other outlet to watch strong women have intelligent debates around a table and followed it every day. When he heard CTV was launching their own version of a female-led panel talk show, he knew he had to be involved.
"In my life, I've always valued the opinions of women and I think in many ways they can be more level-headed than us men, and The Social paints a true picture of who Canadian women are. During my time on the show, we had women of different ages, different races, who had grown up in different settings. Then, when you have these women come to a table and share how their experience has informed their opinion on a certain subject, you get to see the journey of how they got there. I think that's what made this show so special and important."
"It was important that viewers could tune in every day and know that at least one person on that panel had the same thought they had on last night's Oscars or an upcoming election. But it was even more important that you got to hear the point of view of someone who totally disagrees with you. It was a learning experience for so many viewers who might hate watching the news, but loved consuming their current events on The Social," says Lankar.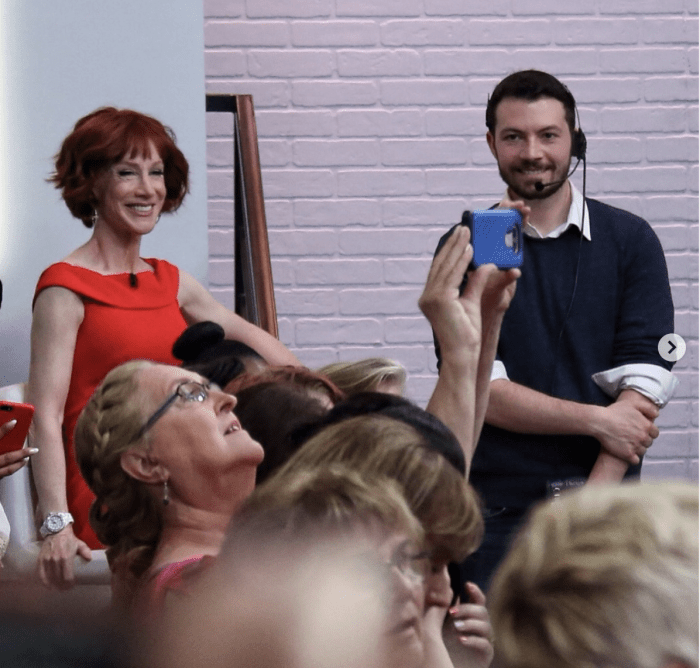 Lankar was a producer on the show from 2013 to 2020, working on all seven seasons at the time and helping launch the show from inception. He played a large part in shaping over 1000 episodes that he worked on, pitching hot topics, working with the hosts to form their debates, and execute their segments, all in just a few hours a day.
"My favorite part about working on the show was seeing the live reaction from the audience in real time. Because the show was live everyday, it lends itself to having such a huge audience on social media. So I would pull up Twitter and get to watch the audience agree or disagree with hot topics that I had produced. There is nothing like seeing that feedback so quickly. That's what I love about working in television in general."
"Film producers spend years working on a single project and won't know how it landed with a viewer until it premieres a year or two later. With television, you know how well you've done pretty soon after. Every time I had a segment that didn't work, I'd learn what exactly wasn't clicking and made sure I didn't do it again. Or at least tried to. I also loved working on a show that had so much diversity and inclusion both on the screen and off," says Lankar.
The highlight of Lankar's esteemed career came from producing the episode of The Social featuring Kathy Griffin. As a long time Griffin fan who had read all her books, watched her series My Life on the D-List, and followed her Hollywood downfall, he was both excited and terrified to meet his hero. However, from the moment they began working, he knew she was delightful, and made for one of his greatest days on set ever.
Lankar brought a passion to that episode and every episode that translated to the screen, making The Social the success it is today. The show won the Canadian Screen Award for Best Talk Series in 2020, and that is something Lankar will always be immensely proud of.