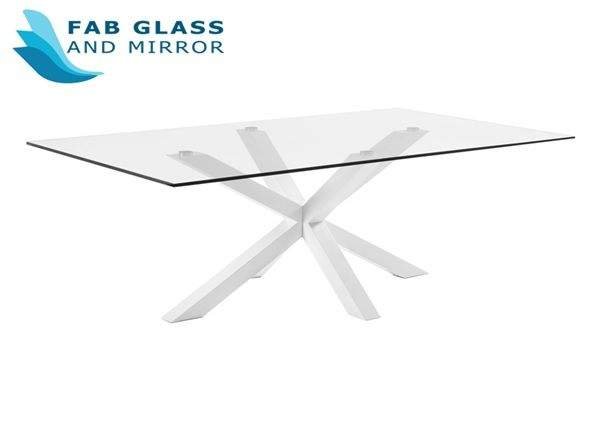 Glass tables are a perfect addition to your home décor. They add a touch of sophistication and give a modern look to the room, and for your living room and public lounges,glass tops are a must. Living areas are the most visited part of the room. You spend your day here, all your guests sit here, and it's like the part of the house that you show off the most, and that is why it has to look classy and neat. Similarly, the public lounges also need to be well furnished and sophistically maintained as they define the creative and aesthetic sense of the decorator and the owner of the place.
So what kind of glass tables can you have in your living room or a public lounge to give it that ultra-modern style? Let's see.
Round Tables For Classic Style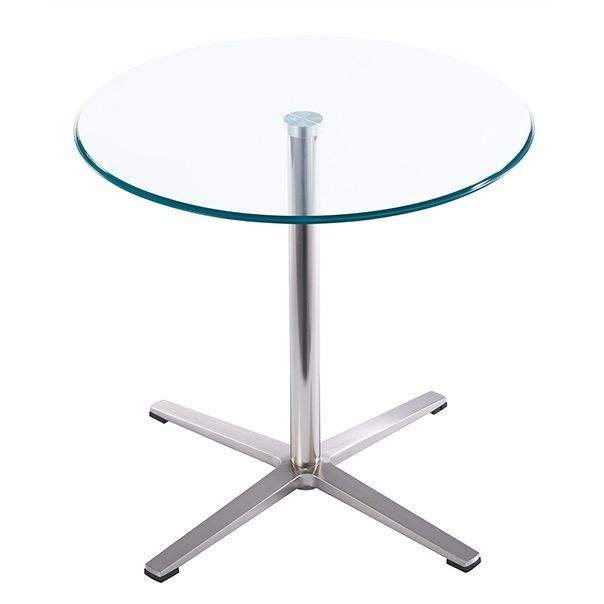 Round tables are the good old classic style that has been in use for hundreds of years and has been made more and more stylish over the years. There are many styles in round tables also. The round glass tables look utterly sleek in a living room. The size of the table will, of course, depend on the size of the living room or the public lounge.
You can have different colors in your round glass table. You can go for white, which is the new fashion in furniture and looks extremely elegant in furniture. But for white, of course, you will have to set the theme of rest of the décor also to white to complete the elegant look. Nothing looks more elegant and neater than white.
You can also choose the classic wooden color or even black. The colors of the base of the table would depend on the rest of the theme of your living room or the public lounge. The sofas around it would also contribute to the theme.
The glass table top would look very elegant on any color you choose for the base.
Square Tables Are Highly Sophisticated
Square tables are another great table design that you can choose for your living room. With correct contrast with the theme, it looks highly sophisticated and classy. It is rather the more modern design that gives a very expensive look to the room. For square glass table tops also, you can choose the color of your choice. The height of the table can also be specified if you are getting the table custom made. The square glass table tops look utterly fashionable and give out the vibe of your excellent aesthetic sense.
Rectangular Shape For Modern Look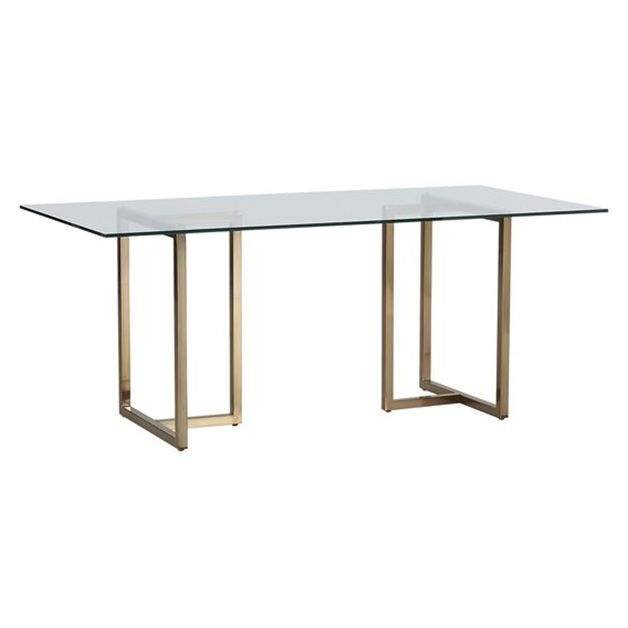 The rectangular shape of tables is a rather old type of fashion, but if they are correctly placed and match well with the theme of your living room, they can also look very modern and classy. Since glass adds a level of sophistication to everything, you can pull off a rectangular shape in your living room. The rectangular shape looks best with a wooden base with more traditional styled legs. This style is referred to as the British inspired style as it goes back in history.
Oval Shape Enhance Aesthetic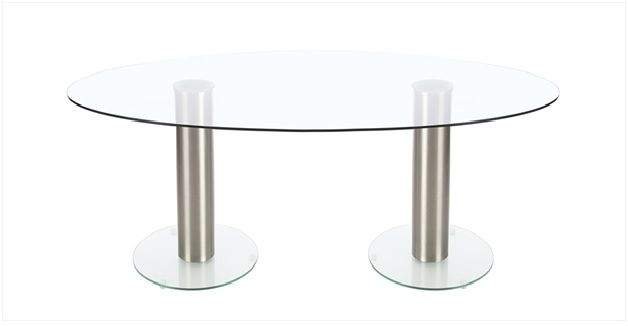 The oval shape can look very elegant in the center of a living room;however, it needs to be placed correctly and must be designed with extreme elegance. It is a difficult shape and does not suit all kinds of the living room. If the rest of the setting of your living room is equally modern and aesthetic, then you can go with an oval shape. A strong solid base table, with a glass top, would look good in a very aesthetically decorated room. You need to have everything to be a piece of art if you are going to choose an oval-shaped table.
The sofas need to be highly modern and sophisticated, and the rest of the décor should also comply with the table.
Arbitrary Shapes For Edgy Look
Other than the typical, classic shapes you can also go for some arbitrary shapes;however, your choices may not be very high since this is glass and glass can only be designed in certain shapes. However,some good designs can look very modern in a living room. You can get your table custom made if you want something your own.
Three-Legged Tables Add More Grace In Place
Most typically, you find tables with four legs. However,three-legged tables also look highly modern and graceful as a center table for your living room. They add more grace to the whole décor of the room and are more stylishly designed. They might not be a very good idea for public lounges because mostly big tables are required for public lounges and three-legged tables are well suited for smaller designs. For bugger designs, it reduces the support for the table and is at more risk of breaking.
However, if you are looking for something stylish, graceful and modern for your living room and not very big, a three-legged table would be perfect for you.
Similarly, in a rectangular shape, you can also choose a two-legged table since a rectangular table does not require much support in the center (depending on its size). The shape and design of the legs will, of course, differ from the typical designs.
Coffee Tables For Formal Elegant Style
Coffee tables are also well suited for a living room. If you don't want something very big, especially if you live in a small apartment with only one or two people, then you don't need a very big table. A small coffee table can look gorgeous in a living room as well. Just design it well with the rest of the room décor, and it will add to the elegance of the whole room.
The color of the table would, of course, depend on the rest of the living room. Coffee tables might not suit a public lounge if you want something big. For a public lounge,mostly, big tables are well suited that can cover the whole sitting area.
Just set your table with equally stylish sofas and side tables to complete the look of your living room. It's not just the center table that matters; rather the whole décor contributes to making the whole room look stylish, elegant and modern.