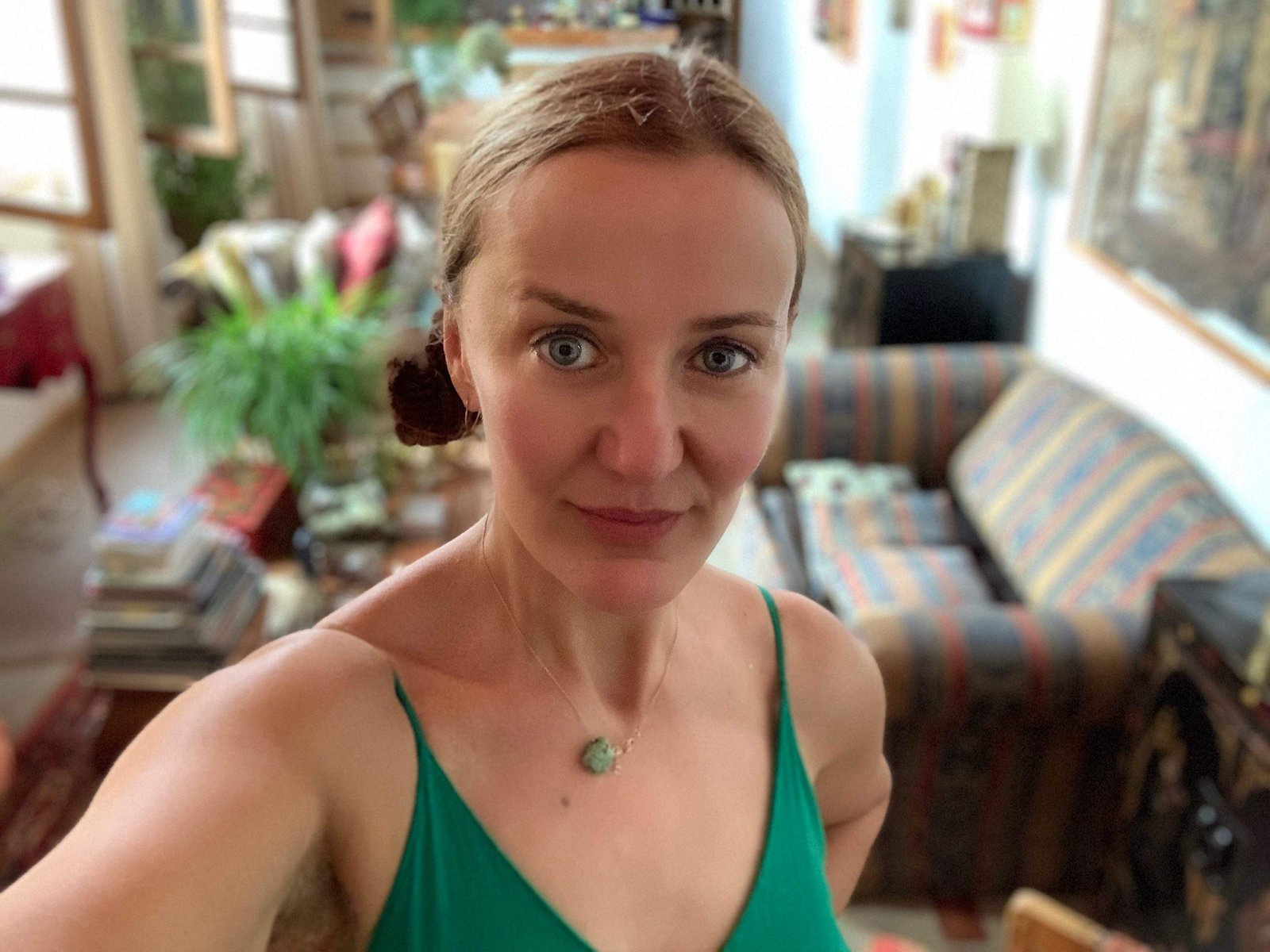 Barbara Landi Talks Passion for Editing and Work on Award-Winning Drama 'McCrorey Rd'
Growing up in Zurich, Switzerland, Italy's Barbara Landi found a passion in the arts. As she aged, her innate artistic talents were evident in all she did, and she began to pursue the fine arts more seriously. However, a chance opportunity allowed her to take a job as an assistant on a commercial. She quickly fell in love with the set and filmmaking as a whole. She could still use her artistic talents but reach a grander audience through film and television, sharing messages that could transform one's way of thinking.
"My art was always about telling stories and my photography was always a collection of photos shown as a group, because I was interested in what happens 'in between the images'. This is what happens when you edit, the cut should be invisible, but something happens, something invisible that can have a message," says Landi.
Now, Landi is an internationally sought-after film editor. She has worked on many prolific projects with some of the most recognizable talent in the industry, including Emmy Award Winners Samira Wiley (Orange is the New Black) and Billy Porter (Pose) on HBO's acclaimed docuseries Equal. Her work has been seen by millions around the world, most recently on E!'s reality series Botched as well as Netflix's Tidying Up with Marie Kondo and Lifetime's Married at First Sight.
Landi aims to always be truthful and purposeful with her work, which was just the case with the award-winning film McCrorey Rd. where she was the principal editor. Based on true events, a teenager's home-life is challenged when memories of past sexual abuse come into focus. Moving from flashbacks to the present day, McCrorey Rd. follows a teenager (Gloria Cole) navigating through harrowing recollections, pushing away her only friend (Nikko Austen Smith), and struggling to detach herself from her mother, Kate (Jaime King), who unintentionally grows absent in her search for companionship outside of their trailer home.
Moreover, Kate's latest boyfriend Frank (Kick Gurry) serves as a reminder of past abusers, complicating Gloria's emotional and mental health. The film is based on the childhood of Actor/Writer Gloria Cole and set in the farm she grew up on. It is a necessary account of the challenges put forth after childhood trauma.
"One of the writers is a dear friend of mine and this is her story of being abused as a child. It is very gratifying being able to work on projects to raise awareness. Child abuse is a horrible aspect of our society that happens every day, all over the world, and I don't think we talk about it enough," says Landi.
Landi had complete freedom in editing this movie. The director let her do her version of it, trusting Landi completely. She was even able to introduce the team to musicians she was fond of and they became part of the soundtrack.
"When you edit a lot of unscripted footage, it's always nice to be able to edit with beautifully shot footage. I think it was important to Gloria that someone would edit her story properly and that she could trust them and talk about it openly," says Landi.
Landi's creative vision of the material paid off. McCrorey Rd. has seen great success at many prestigious international film festivals and has been featured in WorldFest Houston International Film Festival, Flickers Rhode Island International Film Festival, Lonestar Film Festival, Burbank International Film Festival, Pasadena International Film Festival, Lady filmmakers Film Festival, and Lake Travis Film Festival. The film also went on to win "Best Short Film by Women" at Burbank International Film Festival and took home an award for "Best Supporting Actress in a Short Film" at Lady Filmmakers Film Festival.
"I'm extremely happy that the film won so many awards and received so much recognition. It gives a voice to all the people that have to live with that trauma," says Landi.
McCrorey Rd. paints an intimate and honest portrait of a young woman surviving after being secretly sexually abused by her step-grandfather. What happens after one survives such trauma? She may find the strength to tell someone. That someone may believe her story. Then what? Life goes on and you do your best, but triggers surround us. A sound, a smell, a taste, a town, a road. The film explores all of this and hopefully gives strength to anybody still struggling. Landi's editing work is masterful on this raw account of such a tragedy.