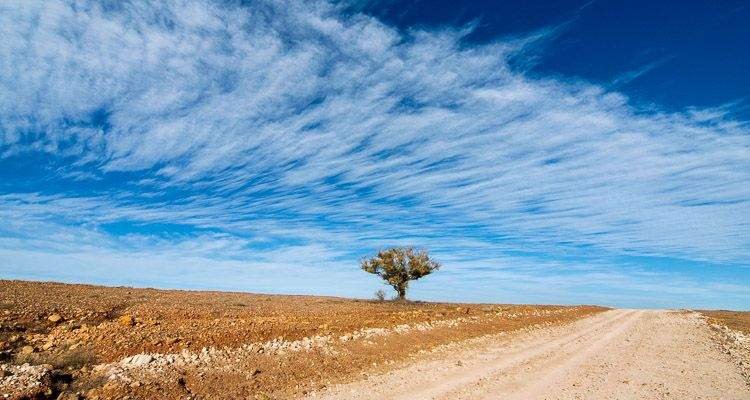 Unique and Remarkable Places in Australia's Outback Tourist Route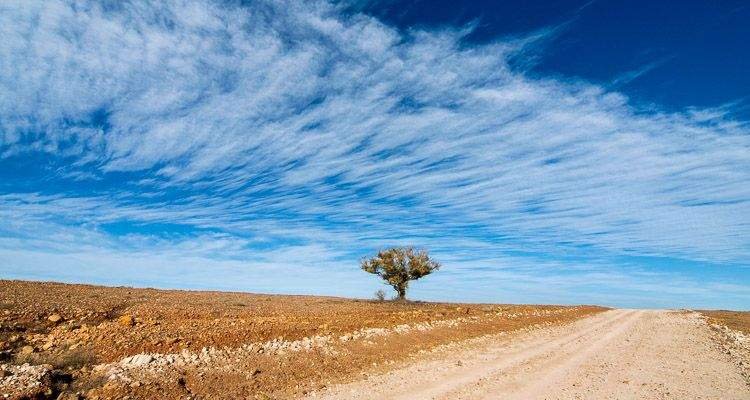 Whitsunday Islands, Fraser Island, Byron Bay, the Great Barrier Reef, the Great Ocean (the list is long) tends to be on every global traveler's bucket list. However, Australia has more to over than just breathtaking coastal side towns and beaches. Australia's Outback is bigger than the east coast alone and is remarkably unique to any other place on Earth.
The most popular travel route on the outback stretches between Darwin and Adelaide, combining Kakadu National Park, King's Canyon, Uluru and many other extraordinarily unbelievable attractions. The following are some of the most unique and remarkable places that you can find when venturing through the big, wide and diverse Australian Outback.
Uluru
Uluru is the largest monolith in the world and upon arriving at this strange natural attraction, you'll instantly develop a spiritual understanding of why it is a sacred site to the natives of Australia. Many people associate the country with this huge red rock that is right in the middle of the desert. Even though an airport is available at Uluru, the most convenient way to see it is by booking a tour from Alice Springs which includes a visit to King's Canyon and The Olgas.
Kakadu National Park
Kakadu National Park is located just south of Darwin and is an absolute must-visit when travelling to Australia. The area itself is big and is like an adventure playing ground for adults. One really need a 4WD to explore, and therefore, booking a tour from Darwin, Alice Springs or Adelaide is a must. You will find the towering Twin Falls and Jim Jim Falls within the national park as well many natural wetlands, swimming holes, Ubirr Rock, miniature frogs and sacred aboriginal rock art sites.
Flinders Ranges National Park
This is one of the best kept secrets of Australia. Located northern Adelaide, a majority of the tours that operate within Adelaide often include a stop here. There are multiple aboriginal rock art sites, walking trails and when ascending to the top of a mountain for a 360 degree view of the outback, you will really get the feeling that you're in fact, right in the middle of nowhere! You are also going to find Wilpena Pound, the filming location of the famous Wolf Creek film!
Australia's UFO Capital
Yes that's right – things begin to get a little exciting when exploring Australia's Outback! You may stumble across this weird little town as you venture along Stuart Highway, which is considered as the UFO epicenter of Australia. The town is proud and loud of its UFO sightings and you'll spot UFO and Alien memorabilia all over the town. Yep… welcome to the Australian Outback!
Devil's Marble
Devil's Marble is located around 400 kilometres north of Alice Springs. These sphere shaped rocks sit eerily within the desert and quite a number of them are balanced perfectly upon each other. It is the world's oldest religious site and to this day is still a significant sacred site for the natives of Australia today.
Litchfield National Park
Just a short walking distance away from the Kakadu National Park, is Litchfield National Park. A majority of tours usually visit Kakadu as well as Litchfield. Litchfield National Park is home to some of the most amazing thermal springs and natural swimming holes in Australia. Imagine coming a close an isolated waterhole right in the middle of nowhere and encircled by towering trees and cliff faces – paradise!
King's Canyon
Located around 300 kilometres south west of Alice Springs, the King's Canyon reminds visitors of a Lost World. Its walls are 100 metres tall and within the canyon, visitors will come across sacred aboriginal sites, pretty epic lookouts and beautiful creeks. The best and most convenient way to explore this canyon is by taking the 4 to 5 hour walking trail through the canyon. Most 3-day Uluru tours often include a visit to the King's Canyon.
Coober Pedy
Coober Pedy is located almost halfway between Alice Springs and Adelaide and the most of the town is actually underground! Close to eighty percent of the country's opals are mined here and visitors can even book accommodation in underground hostels! This kind of fun and adventure can be found only in Australia's Outback and nowhere else! So start planning your tour today!