9 Essential Amazon Selling Tips to Drive Traffic and Increase Sales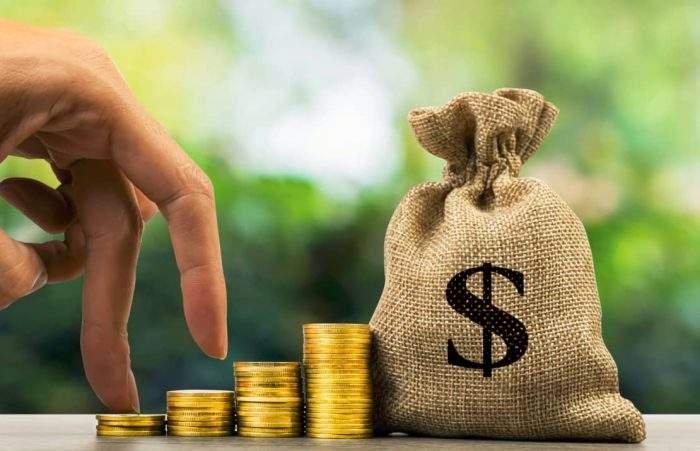 No matter if you're just starting your Amazon business or have been running it for years, all Amazon business owners want to increase their sales.
Sales increase means more people connect with your brand, people review your products more often and people interact with you more.
You can increase your Amazon sales quickly and easily with certain strategies. I've highlighted 9 of the most effective strategies for increasing Amazon sales in detail. These 9 steps will help you build a relationship with your audience and increase sales.
1. Perform Competitor Analysis
Understanding your competition is the first step in any business's quest to increase sales. Although it is best to conduct a competitor analysis before listing your products on Amazon, you can do it at any time.
Check out the pages of your competitors to do competitor analysis for Amazon listings.
It is a good idea to review their products regularly to keep up with their promotional activities and business practices. The following are the essential elements of competitive analysis.
Examine how often your competitor updates products and other content on its page, including images and descriptions.
If you have pages that sell complementary products, it is worth looking at which pages are doing well and if there is a way to do a cross-promotion. It is also possible to learn a lot by studying the customer reviews of the most successful pages, especially if you are looking for insight into the things that their customers love the most.
You may be able to profit from the lack of stock by cutting your prices or increasing your advertising.
Check out the reviews of your competitors to see if they are growing faster than yours. If so, find out why.
2. Use Competitive Prices
Amazon is a very competitive marketplace. Great reviews, good descriptions, and quality packaging are all that can get you there.
Your product should be of the highest quality possible and priced competitively.
Price Competition:
Pricing can be made more competitive without impacting profitability. You can use Amazon's intense price competition to decide which products are worth promoting.
Only promote products that provide a reasonable return and remain competitively priced. When pricing products, it is important to consider all costs, including Amazon category fees and shipping.
Competitive products:
Amazon offers unique and competitive products, This is one way to remain competitive. You can offer unique items at a price that guarantees the right margin of profit to meet your needs.
Don't worry if your product is not popular. Amazon is big enough to allow you to sell your products, even if they're niche products.
3. Fulfillment by Amazon
Fulfillment by Amazon (FBA), an Amazon service, is designed to simplify selling.
You simply need to send your inventory to Amazon. Amazon will fulfill the order and ship the product to the customer.
Shipping and storage costs are usually covered by the FBA, although shipping is sometimes free. FBA can be used to fulfill orders that you have made through other channels.
4. Get the Buy Box
You can also win the Amazon Buy Box, which will help you increase your Amazon sales. This buy box is located on the right-hand side of each product page and significantly increases your chances that customers will choose to buy your products.
Amazon chooses sellers that sell the same product to be eligible for the Amazon Buy Box.
Selection criteria include price, availability, shipping options, and overall performance (must be at least a Featured merchant).
5. Use Amazon Posts
Do you remember Amazon Spark? Amazon Spark was a different tool used to generate content for its products. Spark was not a popular tool and many people were left unengaged. Amazon Posts seems to fill in the gaps and offer a better solution.
Amazon Posts are only available to U.S. market sellers. Only those who have registered for the Amazon Brand Registry are eligible to receive it. We encourage you to find out more about this program if you have not yet joined it.
Amazon claims that posts are meant to help customers find new products and see the offerings of their favorite brands. This can be done by shopping through brand-curated content feeds – content that you create for your products.
Continue reading: The Complete Guide to Amazon Posts. This SellerApp guide will help you in creating an amazon post.
6. Amazon SEO
Amazon will rank listings based on keywords contained in product titles.
The product has 500 characters. While we recommend that you include as many keywords as possible to make your product visible, it is important to keep the title clear and easy to read.
Amazon suggests that you include the brand description, material, and product line in this field.
7. Review and Feedback
You can't ignore feedback and reviews, considering that 88% of consumers trust online reviews more than personal conditions.
It pays to think outside of the box when it is time to give feedback. You should consider video reviews or product photos as feedback instead of text reviews.
Amazon customers are almost 90% of the people who leave negative feedback about products they buy.
8. Amazon Sponsored Ads
Advertising on Amazon has become quite popular on the Amazon marketplace as one of the easiest ways to promote products and increase sales.
Amazon Sponsored ads can generate reports that will show you what searches were made and which products were purchased.
This will allow you to add more keywords and generate organic traffic.
9. Promotions for products
Product promotions and lighting deals can help you get more traffic, sales, and reviews. Learn more about product promotions on the Amazon Support Page.
To increase your chances of success, it is helpful to review a few guides.