4 Small Business Marketing Strategies for Growth Of Your Business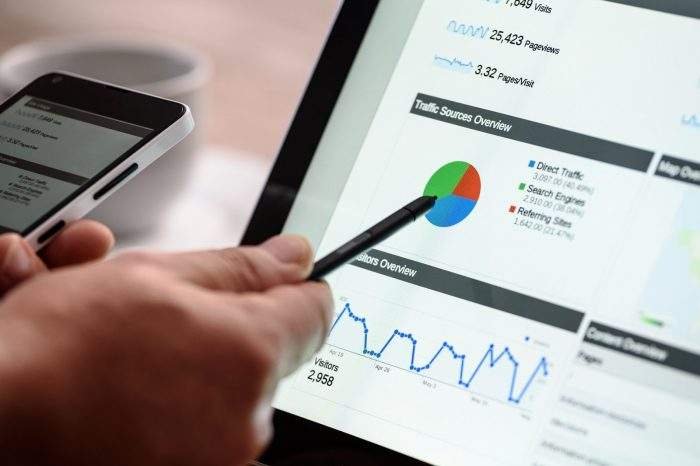 Are you someone who has a small business and is looking for business strategies?
You need to understand your business, your product, your brand, your customers before trying to convince them. There are several business strategies out there that are in use and which are self-created depending on what works best for your business.
The pandemic has completely changed the dimension of business to a greater extent, a larger number of businesses have become e-business also called e-commerce. It has widely increased the opportunity for startups and made things seamlessly possible.
The common goal that any company desires to achieve is the profits and the growth of its business, with the bliss of digital marketing, it helps you achieve that. It is very crucial to understand "Why is digital marketing essential for all businesses?"
Here are a few business strategies for your e-commerce website that you could use.
Now you'll know to do that through digital marketing in just 4 simple ways.
WHAT IS YOUR WEBSITE?
Yes, you read that right. "WHAT IS YOUR WEBSITE?"Before trying to seek exposure know what does your website offers?
Is it what people are looking for?
Let your customers know your niche, the products you sell, what makes your site stand out?
"Be clear with what you are trying to reach out to the targeted audience."
A business plan gets things sorted, a detailed analysis of the company, including the services, products, and marketing strategy. It is advisable to have a business plan, especially for start-ups.
Know your target audience, understand their mindset, and how things would work with them.
Here are 5 ways that would enable you to do that.
1. THE CONTENT
It is crucial to be aware of the content that you are trying to put.
From the words to the image icons, says a lot about your site.
When it comes to products, provide images that would let the customers feel in-hand experience, this provides customer satisfaction.
Blogging
Blogs let your content reach out.
Try to talk about yourself and your customers by letting them know What does your website offers? and How can customers benefit from it?
Make your customers curious to land on your website through the content that is put up there.
Do not bore the customers. Keep it short, brief yet engaging.
2. SEO
SEO acronym for Search Engine Optimization is one of the powerful resources that help you increase traffic to your website through audience engagement, brings higher conversion rates, and a whole lot of benefits.
How does one apply SEO?
Well, there are multiple ways, here is an effective one.
Keywords
Keywords, let you be in the forefront. It lets your site get exposure through high search results.
These are what customers go for.
It provides easy navigation so keep your keywords updated and relevant.
Google Keyword Planner is a free research tool for SEO keywords.
"More the relevant keywords, more the exposure"
3. SOCIAL PLATFORMS
Post the feed that is platform-oriented.
Instagram is more picture-oriented whereas Facebook is more content-oriented.
So knowing what platform requires what feed, keeping up with platform related is important with unique ideas.
Trends
From doing Instagram reels to tweeting on Twitter, do it all that is suitable for your website to get more exposure.
Follow the trend or create a trend of your own.
It lets you establish customer engagement and gets you further exposed.
Stories
Post polls, quizzes, story games that would keep your audience interested and engaged.
Keep it informative yet interesting, make your audience come back looking for you.
Include things that you as an audience would look for.
Posts and Hashtags
Ever wondered, why do you get to see many hashtags?
Well, hashtags are not only interesting but also get you in the game.
"More the relatable hashtags, more the exposure."
Hashtags get you exposed through explore pages.
Know the hashtag that would be apt for your content, keep it unique yet easy to find.
4. Promotions
Ads after ads, isn't it too tiring to watch? But that is how awareness of identity is created.
There are multiple ways of being promoted, ads being everywhere gets you more exposed.
Promotions equal investment, so if you are someone who can invest a good digit in promotions then definitely do that.
Promotions could be done through various ads and influencers.
Influencers help you reach out to a greater audience.
Investment cost would matter but once your promotions reach some notch there is every possibility for it to be seen.
Offers and giveaways
Who doesn't like to get offers and giveaways?
Customers wait for occasions that would provide offers.
Offers and giveaways increase your sales and keep customers hooked on looking at your website.
Referral coupons
Referral coupons not only increase trafficking to your website but also keeps the promoters engaged in the long run.
These are a great way of promotion and bring in more customers.
After all the knowledge provided, ensure the purpose of your business. Having the idea of starting your business seems very tempting but before getting into the race, be clear and aware of the whole idea that you are planning to execute.
So far we have talked about the strategies for the growth of your business and now it is time that you benefit yourself from it.