Amanda Curtis Produces Acclaimed PC Insider's Report Holiday Spot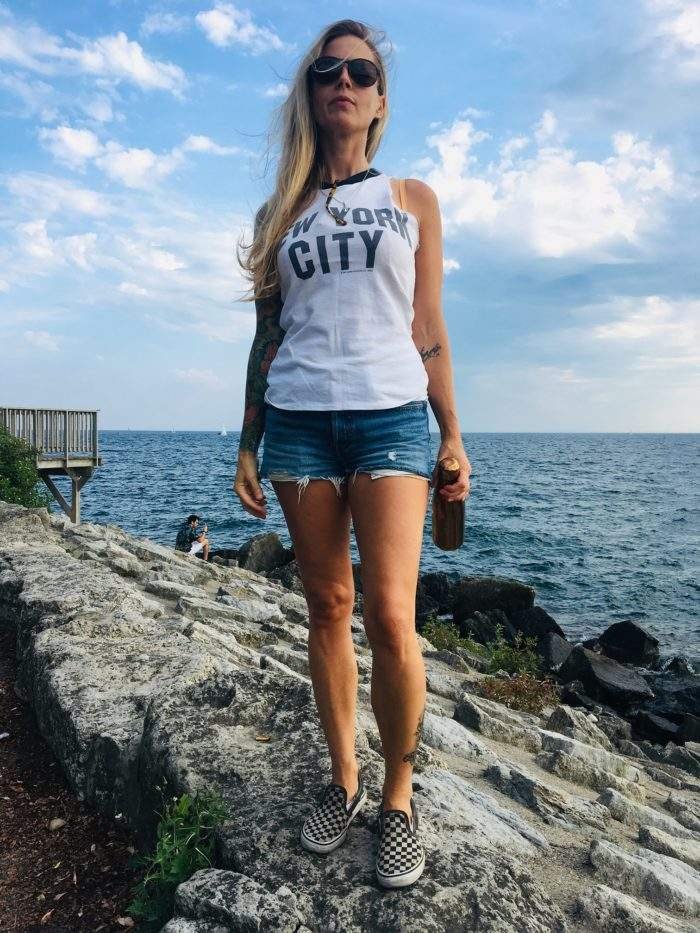 Famed Film and Commercial Producer Amanda Curtis found a passion for entertainment from an early age. Growing up with limited cable access in the countryside of Peterborough, Canada, movies became her escape, watching her favorite films over and over again, studying every minutia and engulfing herself into the stories.
"When I received the opportunity to work on my first film set, I knew I had found my calling. The excitement of the cameras, the sets, the crew and how it all worked had me enthralled and still does to this day," she says.
Now, as a leader in the Canadian entertainment industry, Curtis is living her childhood dream. Working with several household brands like Pepsi, NHL, Kentucky Fried Chicken, Bud Light, KY, and more on acclaimed commercials, millions around the world have enjoyed her work.
Curtis takes the same approach to creating a commercial as she does a feature film, knowing to focus on the story to captivate audiences. This is how she made such a successful spot for Presidents Choice at the end of 2021. The commercial detailed the return of the Insiders Report, a popular publication for the PC brand, and how better to tell the story of such an anticipated return than using the iconic song "Backstreet's Back" by the Backstreet Boys.
"This commercial has the upbeat and unforgettable Backstreet Boys song that brings a smile to viewers. The story itself is about family and spending quality time together over the holidays, which is extremely important to me. The PC Insiders Report is something that I personally enjoy reading and picking up from my local grocery store, and having that connection helped me tell this story in an authentic way."
"Knowing I can help bring the consumer knowledge on good products through my efforts in creating a fun commercial is an achievement itself. I believe it's powerful to entertain people through stories on the small or big screen, and I take great pride in being a part of this art form," she says.
The commercial was with Kinopravda, a renowned powerhouse collective of international directors. Their unique art direction and elevated conceptual work has garnered them numerous Vimeo Staff Picks as well as a Young Directors Award. Curtis had previously worked with Kinopravda before and was highly recommended to take on this holiday promo for PC.
She organized all the details from finding locations, hiring the cast, and getting the perfect production designer to electrify the dynamic sets. She worked closely with the directing team previously and therefore already had a great understanding of how they could best accomplish this ambitious project within budget and on time.
"Amanda is extremely thorough, and sharp without being too pushy. She has great communication skills, finds the right tone with everyone from the crew to client side. Her personality and way of thinking makes her a great partner on a job," says Xenia Fekete, Director of the PC Insider's Report commercial.
With the added complication of enhanced COVID procedures, Curtis also had the task of always keeping everyone safe and healthy. She was responsible for overseeing and organizing multiple COVID tests for all involved, always ensuring continued mask coverings, and heading up the remote client and agency viewing.
"Through all the challenges it was a real joy working with such gifted artists from the Director, DP, Production Designer and all the crew involved with this project and I take great pride in creating an enjoyable environment for all to be involved in. Having the added boost of a great catchy song made it a true pleasure and positive atmosphere on set," says Curtis.
The PC Insider's Report commercial was released in November 2021 and distributed nationally across Canada's major television networks, as well as online. It was an instant hit, and the project received recognition form multiple Canadian advertising forums such as "Media in Canada", newswire.ca and strategyonline.ca. Every Loblaw franchise in Canada distributed the PC Insider's Report and Canadians know they can expect it each year. Curtis was proud to have contributed to this legacy.
"Entertaining people is always one of my main goals, and knowing this project was such a success felt immensely gratifying," she adds. "Knowing I've made the client and agency happy with the finished project is what brings me fulfillment. Having been a part of the director and production house's success is why I do this."