7 Steps To Start My Own Shoe Business and Make it a Success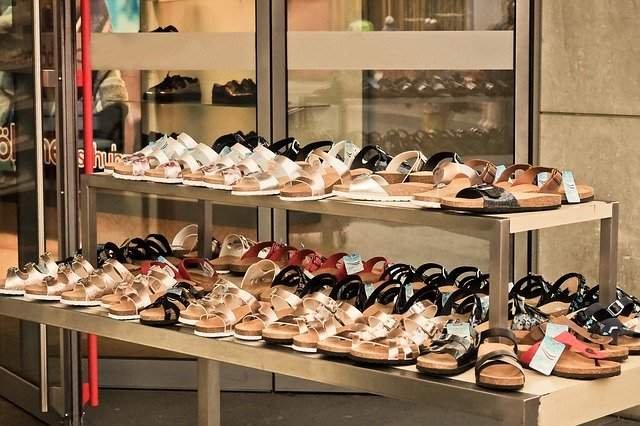 Do you want to start your own shoe business? Going ahead with the start-up dream calls for a lot of courage, patience, grit, knowledge, and a lot of other things.
You have to introspect and plan every step meticulously. You should have thorough knowledge about what kind of shoes you are planning to sell, how to arrange for the capital, establish your brand and a plethora of other factors.
Remember you can't make your shoe brand exclusive and grab attention without being consistent and maintaining that consistency through the long run is imperative for its survival and success. But the first thing to do is to get started. Here are some steps. Just take a look.
Probe and Create a Strong Brand Identity – It is vital to do the research prior to starting your shoe business. You can begin by finding a gap or niche in the market. This can be a specific pain point that you have or the solution for something that you failed to find. This is generally where the research begins. Once you identify you niche, you can start with brand presentation or mood board for communicating the vision in a clear way.
Plan Up Your Business -For the success of an entrepreneur, it is essential that you have a clear plan. A few topics in this case are –
Startup and Ongoing Cost
Identifying the Target Market
Determining How Much to Charge Your Customers
What to Name Your Business
Arrange the Capital and Organise for Meeting the Ongoing Costs– Taking the cue from the above you have to think of the costs and arrange the capital. The startup cost would initially include cost of booking the brick and mortar shop or creating your website if yours is an ecommerce. Then for quality materials and proficient manufacturing you have to arrange the funds. Once you are done with that there are sundry costs involved which will include the licensing, insurance and others.
The ongoing costs include the following –
Materials required for shoes
Manufacturing/Production charges
Retail Space
Costs of Marketing/Website
Salaries of Employee
Identify the Target Market – Identifying the target market is crucial. It can be trendy and sports shoes for the youngsters, comfy and stylish ones for the middle aged and those with extra cushions for the elderlies. Again your shoe business can target the high-income, mid-income or low income group.
Obtain Essential Permits and License – Failure to acquire essential licenses and permits can get your business in trouble. You should first establish your business as a legal entity just after determining the name of the business. Then go for the essential permits and licenses which will enable smooth execution of your shoe business.
Determining How Much to Charge Your Customers – If yours is a shoe line then your customers do not just need to pay for the materials and marketing but also for the designers' efforts and time. If yours is a general shoe store then you have to include the cost of maintaining inventory. However if you integrate your site with the Product Designer Software then you have to just include the printing costs.
Market Your Brand – Now that you have all set, opt for the final setup without which selling the shoes will be impossible. You should start promoting your brand as soon as possible. It is vital to use social media for sharing pictures and derive the valuable feedback. If you have integrated your site with the shoe designer software which just like t-shirt designer tool enables your customers to personalise their shoes, then it is a must that you use this factor in this feature for brand promotion. Such a USP will help you to stand out, beat your competitors and be more appealing to the customers. In order to get your name out there you can register your brand name, create an appealing and responsive design and follow digital marketing strategies. Using photography services for your marketing strategy is also a great idea.
These are some of the essential things that you should keep in mind in order to launch your shoe business. With the Shoe Design Software, you can go with current trends without the need of maintaining any inventory. This way your brand will gain an inherent love and appreciation which will eventually help your create your own niche in the industry.