6 Home Styling Secrets Every Homeowner Needs to Know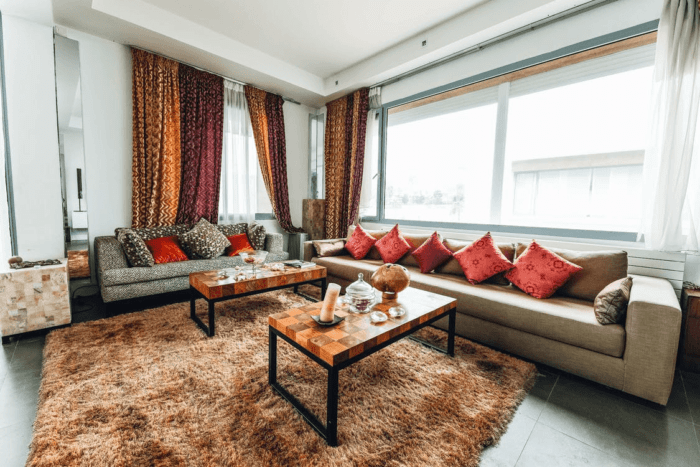 Can't achieve the professional and sophisticated look in your home decor? Then you probably might haven't figured out what's missing! Right home styling is the secret to this problem. If you want your home to look like the ones you see in magazines or online, we are here to break down to you the steps on how you can highlight your home's strengths, minimize weaknesses and have that buying appeal to prospective buyers. Keep on reading!
#1 Identify Inventory
Try to take out the inventory of the room should be the first priority on your list. Take note of how many colors you have on your space, the number of accessories you are using, and your general layout. Ask these questions to yourself so you can take inventory of the room:
1. Are you putting and displaying plenty of things that are competing with one another?
2. Do you have too many pieces of furniture that are causing them to be unusable?
3. Are there things in your counters or tables because of the reason that they're just there/ easy?
#2 Edit/Take Things Off
This is the most overlooked home styling that people always skip and forget. This is just the same with how fashion works, take for instance how accessories can have a big impact on an outfit. Whatever items you display on shelves and tables can have a huge impact on the overall styles of a room.
It becomes a problem when we pay little attention to the accessories in our rooms. Our shelves get filled with different stuff and clutter that we don't have any idea where to place it, resulting in an overall room looking haphazard and cluttered. Here are some tips you can consider how to edit your space:
1. Empty all the shelves and tables in your room and group the things in a manner that makes sense to you.
2. Get rid of items that you don't like anymore or that simply don't fit well in the room.
3. Take a look at several items that look reasonably similar to each other and take some of those items so that the remaining items can really stand out.
Remember that a well-accessorized room comes with a variety of shapes, sizes, and textures. Once you are done doing these steps, evaluate how much you have left. If you notice that you still have so many items making your room to feel cluttered, just continue following rules above by removing items but give priority to those items that you love most.
#3 Utilize Color Creatively
Don't be afraid to explore and use colors creatively since they can be incorporated in many ways. You can shop for unique pieces of art to decorative pillows, and anything that you would like that pops color and can really gravitate more eyes.
Nowadays, color blocking has been the trend that everybody is talking about. This is a styling that uses a single color that creates an amazing result, although it's not that easy. What you can do if you are just starting out is by matching your paint color to a favorite piece of furniture. The technique for a color-blocked space to work is finding room for patterns or complementary colors to create a stunning display.
#4 Display Fresh Flowers
Creating great vignettes is one of the central skills for a designer and that includes knowing how to incorporate fresh flowers as finishing touch to the room. Something as small and simple as including flowers to your space might be easy to underestimate its importance, but you shouldn't.
Plants and flowers add a natural element to make your room always refreshing. Don't even attempt to put fake ones, we are talking about "real" fresh flowers here. Aside from it's visually wonderful to have, they can add another layer of color that can act as pop to lighten up a room or suit other colors in the space as a way of pulling everything together.
#5 Painting Door Trim
Don't forget to give your space an artsy and sophisticated look that is about skillfully doing the out of the blue. You can take people by surprise with patterns and colors in interesting places. If your doorways are painted, it will result in a dynamic entrance while providing you a fine and unexpected way to bring color home.
#6 Paint Your Ceiling
This is perfect for those who have high ceilings. If you do, just take paint all the way up. You can add color to your ceiling which draws the eye up, building interest and height to your interior.
Ivandrea Ollero is a writer for Wincrest Bespoke, one of Sydney's well-renowned home builders who offer custom designed homes that blend elegance, space, and functionality to create a perfect match for families, suburbs, lands, and lifestyles. She is also a content crafter who researches and writes custom content about travel, fashion, finance, business, home improvements, health, and beauty in order to provide helpful information and tips for her readers. Ivandrea graduated from St. Scholastica's College, Manila, with a Bachelor's Degree in Broadcast Journalism in 2016.