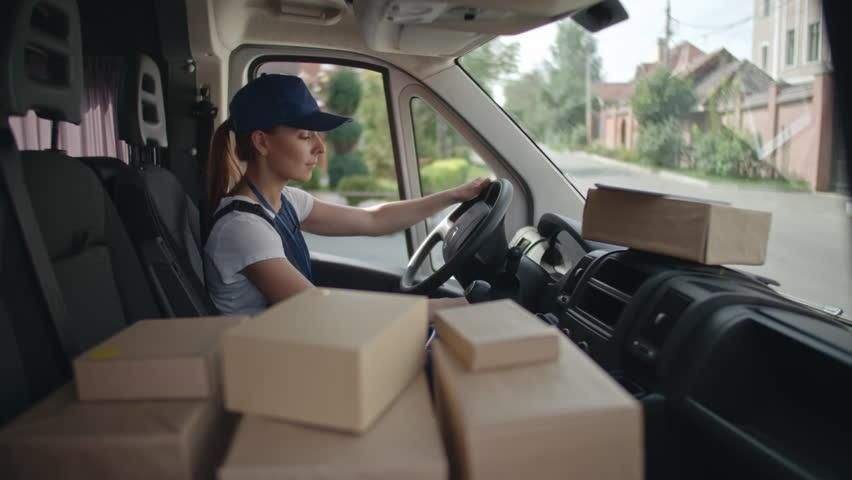 5 must-have features of a good e-commerce courier service
As an e-commerce retailer, you very well know that logistics is not just about transporting your goods from one location to another. It is a holistic organization of multiple elements that include several key players like ecommerce courier service, warehousing management, distribution chains etc. Combined with the legal documentation that comes under it for regulations, licences, taxes, vehicles etc, logistics can be a laborious and complicated process.
Seamless and hassle-free management of all these elements simultaneously requires constant effort. Unless you have a dedicated team to handle all your logistics requirements, you could end up losing time and resources over logistics – the time and resources that you could have instead used for the development of your core business.
Why Outsourcing your supply-chain is a good decision?
Outsourcing your logistics to a third-party e-commerce shipping solution company will let you put your focus back on your business. However, choosing a partner for your logistics requirement is not as easy as it sounds. Moreover, the choice has to be a well-informed and contemplated decision since it a serious commitment to your e-commerce business. The logistics partner that you rely on will be the one ensuring timely delivery of your products in undamaged and intact condition. Also, your logistics partner should be experienced enough to understand the nuances associated with the industry and handle the legal complications in it. In short, the e-commerce courier service you choose should be able to efficiently manage everything related to your logistics – major and minor.
Why you should invest time in finding a suitable shipping provider
If you are on the lookout for a logistics partner for your e-commerce company, there are now several options available. However, you should also consider a few things before coming to a decision. The process of finding the ideal third-party logistics company for your business requirements can be sometimes a tedious process. However, do not make a decision in haste. The right partner for your logistics can develop a smooth and seamless process for your shipping requirements – consequently help you efficiently manage your business. Whereas, an unreliable e-commerce shipping solution can not only increase your existing workload, but also create a dent in your brand image. After all, your shipping efficiency has a direct impact on how your customer receives their product and how they perceive your brand.
Questions you need to ask before you make the final decision
In order to find your ideal partner for logistics, first and foremost, understand your company's strengths and weaknesses. This way you can look for a company that can work accordingly. Formulate a draft on what you are looking from your logistics partner and e-commerce courier service. Are you majorly focussing on delivery services to urban customers or do you need shipping to remote corners of the country? Are you also looking for international shipping? What are the types of products that you are planning to transport? Do they need any special care in transit? These are just some of the questions you need to have answered in order to clearly get an idea on your requirements. Once you have a better clarity on that, it will be easier for you to hunt for an e-commerce shipping solution that offers perfect solutions for all your requirements.
The Final Decision: Checklist of Must-Have Features
The ideal way to rely on a third-party logistics service provider for your company is to opt for a technology enabled logistics aggregator that has partnerships with multiple courier services. Along with automated logistics services, an aggregator can easily manage your entire shipping requirements from a single platform – from pickup to delivery. Moreover, it provides you with multiple options to choose from, in terms of courier brands, prices, type of deliveries and even delivery dates. From a list of e-commerce courier services and their offers, you can choose the most affordable or the fastest option. The choice is entirely up to you.
To help you make the decision of choosing the ideal logistics partner for your business, here are a few features that you should be definitely looking for; irrespective of your industry vertical:
Range of features
Most logistics companies boast of a specific area of expertise – it could be cost-effectiveness, promptness in delivery, wider coverage etc. To generate maximum benefit for your shipping needs, look for an e-commerce shipping solution that offers you a multiple features and services within a single platform. The more support you receive from a single service provider, the more seamless and scalable your logistics and supply chain will be.
Different businesses have different type of logistics needs and consequently their solutions also differ. Your logistics partner should be the one that can understand the difference in your business model and adapt itself according to your requirements. Moreover, your business is constantly growing and therefore your e-commerce courier service should be able to cater to your growing requirements. A certain feature that may not seem like a necessity now can become a requirement in the near future. The logistics platform that you decide to rely on should be scalable enough to fulfil all your present and future requirements. So instead of looking for a logistics platform that only fulfils your immediate needs, opt for a state-of-the-art technology-based logistics platform that can offer you a wide range of features. As mentioned before, the smart choice would be to rely on a logistics aggregator as your e-commerce shipping solution.
2.Reliability and customer service
You already know it – we are just going to say it again. The customer service that your logistics partner provides speaks volumes about the reputation of the brand and the quality of the service. Moreover, logistics is a crucial part of your ecommerce business and therefore, the relationship you share with the logistics company can take a major share of your company's time. That is why the reliability and work ethics of your logistics service provider plays a very important role while choosing an e-commerce courier service. It is true that this feature is difficult to determine early on in a company. However, you can get an idea about the company by taking a look at their promptness to clear your queries and their overall responsiveness. Also, take a look at their clients list and check for references and testimonials. A reputed company understands that communication is key to any successful business. Irrespective of the size of your company, your logistics service provider should value all your requirements and try to fulfil them.
3 .Brand reputation
Understanding the reputation of your e-commerce shipping solution is an important factor while choosing the logistic service provider. Look for aspects like how experienced they are, how well established they are and do they have clients working along your same industry verticals. A company that already has experience in handling the shipment of products similar to you can be a great asset for your business. Moreover, an experienced logistics company can anticipate the hurdles that may come along the way and be prepared for every situation. They are well trained to think ahead and easily manage the transportation of your products
4. Technological capabilities
Your e-commerce courier service should be technologically advanced to create services for your business that can reduce costs and optimize shipping operations. For instance, it is now imperative to rely on a logistics service provider that lets you track individual orders through tracking numbers. Therefore, before making a decision on your logistics partner as yourself a few questions – Can the company provide with all the latest technological advancements in the logistics industry? Is the company technologically capable to customize their solutions to accommodate your business model? Can the technology in the e-commerce shipping solution recognize glitches in your supply chain and offer solutions to overcome those? Is the technology scalable enough to expand to your growing requirements?
5. Cost-effectiveness
This is one of the most important factors that need to be considered when you are looking for a logistics partner for your business. The brand you choose should be affordable and stay well within your logistics budget. However, in your search to find the cheapest option make sure that you do not miss out on necessary features. In order to understand the cost-effectiveness of an e-commerce courier service you need to look at the overall value that the company can add to your e-commerce business. Ultimately, you should be able to find a company that can help you run your business easily and efficiently without creating a major hole in your expenses.

Conclusion
As mentioned earlier, finding the ideal third-party logistics service provider for your e-commerce business can be a time-consuming and difficult task. The performance of your supply chain and shipping operations is directly dependent on the efficiency of your logistics partner. Therefore, choose well and choose wise. Hope that these tips and pointers will help you in making an informed decision.