Wake Up Early and spend time on exploring:
Rising at sunrise itself is one of the best gift you can give while you are on your tour because it's a magical time for photo shoots due to off lights and also because helps you to avoid crowd while you are on spree. Moreover, it's easier to interact with local and also that sketchy areas are less dangerous too in the morning time.
Try Online Traveling Community for affordable accommodation:
Couchsurfing.org one of the largest online communities of travelers from across globe who share their room space and couches for free with strangers if it is available in spare. If you truly want to experience any country and its people, staying with locals is the best way to go.  Expensive hotels are not only the option; you also have several cheap and best options available to be explored.
Pack fewer luggages: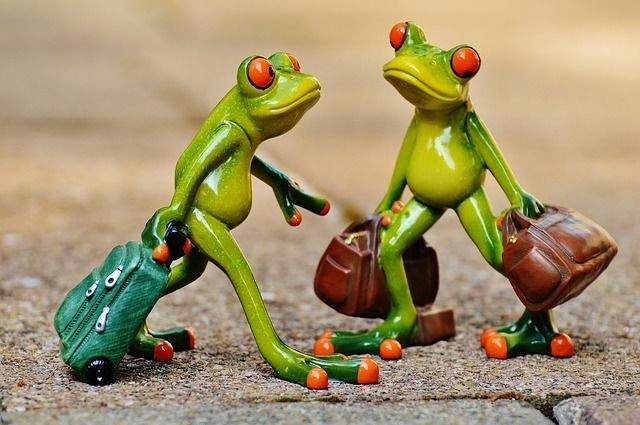 Yes, it's very crucial to make sure that you are travelling with very few luggage. If you are not sure about packing something that you would actually need or not in your travel, it is always good to avoid it because you can anytime purchase the same in your visited country if u actually needs them. Once you are a regular traveler, automatically your luggage size will reduce and you would become better at packing less.   
Walking Travel:
Don't use much of vehicle while traveling and try more of walking and talking in your travel otherwise you would miss some of the best experiences which you may have in the path in which you are traveling. Don't just enjoy the destination your also try to fully enjoy the beauty of the path.  
A foodie traveler must enjoy the street food rather than restaurant: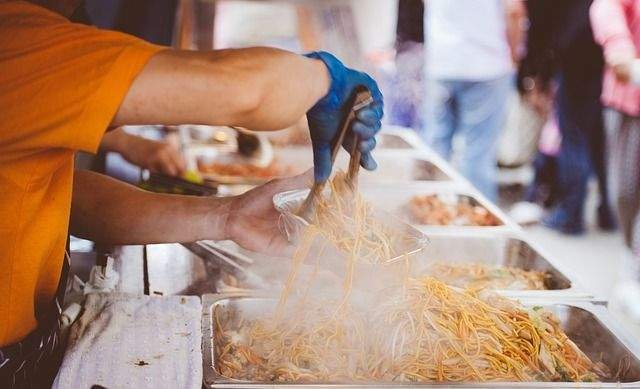 If you are traveler, hopefully you must be a foodie too and if you are a foodie, you just can't avoid enjoying the street foods. Street foods gives the real taste of the location while a 5 star restaurant might just offer you luxury.
Teach kid to help tips in a danger scenario:
If you are traveling with kids, you have to be very careful towards their safety and security. Make sure to teach them some of the best safety tips and also guide them to find help if they are in any such worst situations.  If you're travelling with any kids, be careful for their safety and security. Always teach them some tips and lessons that, what they'll do in the worst situation and how can they find help. There're lots of security and safety gadgets, you can also provide them to track them.
Always carry a map of the place:
Yes, local guide might be of help but be sure that it is going to increase your pocket budget and you just can't be with them everywhere and thus you can't enjoy the place openly. So, it is always suggestible to carry a map of the location to as to explore the place self. Local guide definitely help you a lot in the travel. But everywhere, you can't stay with them. Secondly it'll reduce your pocket weight. Third, you can't enjoy openly. So don't follow every time a guide, if you want to explore the site or place.
Wear Simple footwear and appropriate shoes:
Being comfortable from your legs is also very crucial because if they get tired, you get tired. Make sure to carry casual wears and to be comfortable with your shoes. Never try to use extra formal shoes because they will not let you to enjoy the place and you will soon get tired. It' crucial to wear appropriate shoe and other footwear for everywhere you are traveling.  
Don't miss on toiletries items:
Never forget to bring toiletries items like; deodorant, soap, toothpaste, toothbrush, cotton pads, sanitary napkin, hand wash, paper soap, shampoo, etc. I am sure that reminder of these things would not be required because cleaning and taking care of your body is really very important.
Comfortable outfit to be comfortable:
Wearing comfortable outfits to be comfortable is really very important and the same may vary according to place and season. It is good to forget luxurious items during travel and to have company with comfortable outfits and accessories because then only you can enjoy your travel to the best possible.
Never get into trap of understanding the location:
Yeah, that's true. Understanding the location is just a portion of your whole trip and to be very frank it is not even important too. Important is that you are enjoying your trip, your experiences, your connections with your trip and other things which are helping you to cherish the memories you are making to be remembered, later on. Make sure to travel with open mind.
Pack your torch-light:
I know it's a very small and simple too but very important when it comes to traveling in night. You must never miss to pack your torch light for any kind of trip you are traveling on.
Disconnect from the world and connect from the Location:
Enjoy things which you have come for. Don't spare much time on internet and phones because traveling is all about disconnecting yourself from the whole world and connecting yourself to the place you are traveling. Enjoy the fact that you are disconnected for a while.
Extra cash for emergencies – Call your bank and know about your current balance, estimate total expenses, manage extra cash:
Before you start your travel, please be assured that you have already checked on your account balance and some extra cash. Before you take off, update your bank that you are traveling and understand the fees and other charges for using their debit/credit cards internationally.  
Basic of Local Language is important – Learn the basics of the local language before arriving:
You must learn the basics of the local language before reaching to the location. The same can be done by reading translation books of your language to their language. Even just having an idea of simple phrase like "hello" and "thank you" also may impact and can be of help while you are connecting with the locals.