ISO 9001 Mini-Lesson: Context of the Organization and Management Review
As you work toward ISO 9001:2015 Lead Auditor Training processes, you probably find there are all kinds of small changes that – when it comes down to making sure you've covered everything – you just wonder if you've done what the standard requires.  I'll be posting a series of mini-lessons over the next few weeks to supplement our webinars based on questions we hear from the field.

"We have documented our internal and external issues. The standard requires as an input to management review that we take into consideration changes to these issues. Can someone give me an example?"
First of all, let's look at what the standard requires:

It doesn't SAY you have to document those internal and external issues, but hey, if you don't, you're going to have a hard time monitoring and reviewing them.
By the way, even though the question wasn't about "strategic direction", let's take a look at that in this mini-lesson too since it's here in Clause 4 and again in Management Review.  Again, it doesn't say you have to document your strategic direction, but they're letting you know it's an important thing to create and refer back to.
It would be hard to figure out which "internal and external issues" are relevant to your "strategic direction", or to justify that your policy and objectives support it or to make sure your QMS continues to support it, if you don't have a clear and consistent idea of what that "strategic direction" is.
When leaders think ahead to make the business successful, they think of the businesses strengths and weaknesses and also of what's going on outside of the business that might affect whether they get where they want to be.  Those are the "internal and external issues" ISO is talking about. And since they'll change over time, you'll want to keep an eye on them.
Internal Issues – Thought-starters
Organizational performance, e.g. new product sales, financial performance overall
Resource factors – environment, infrastructure such as IT capabilities or lack thereof, facility layout and space constraints, location with respect to customers and suppliers, multi-site vs single
Human aspects e.g competence, culture, union relationships, age/experience, languages
Management-related, e.g. authority related to corporate / parent company; organizational structure; decision-making processes
External Issues – Thought-starters
Economic issues, e.g. exchange rates, inflation, credit availability
Social factors, e.g. local unemployment rate, educational levels, holidays, working days, union actions, public perception
Political/legal, e.g. regulatory, legislation, government stability, international trade agreements
Technological, e.g. new sector technology, materials, equipment; patent expirations; market disruption
Competition, e.g. _market share, competitive advantage/disadvantage, market growth rate
Now, to tie is all together and answer the question that was asked about examples of covering changes to internal and external issues during management review, let's look again at what the standard requires: Back in 4.1 it said you "shall monitor and review information about these internal and external issues".
Now in 9.3.1, it says you shall take into consideration "changes in internal and external issues that are relevant to the quality management system."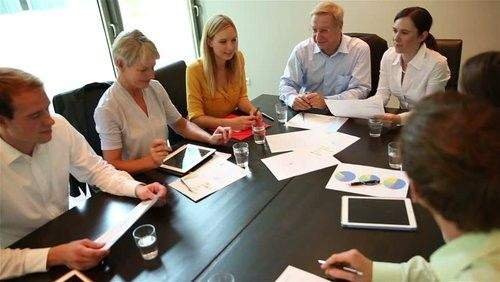 So let's consider some examples from the list above and see how changes might affect your QMS.  Let's imagine a company with the following scenario:
We have routine quality reviews monthly, but every quarter we have a major meeting with all the Directors and even some corporate reps.  The Quality Director meets with each functional head to plan the agenda. She makes sure that even issues that are already on everyone's radar come up for discussion in this meeting because this is a chance to specifically talk about how they could affect quality performance. Here are the issues they'll be covering:
Major divisional realignment announced by Corporate last month
SAP introduction: One full-time rep from each department to start in 3 weeks. Training starts this quarter.
Reminder: CAPEX requests for the next fiscal year are due in 4 weeks. Discuss prioritizing projects affecting capacity and OTD.
The recent earthquake and resulting economic fall-out in our off-shore manufacturer's country caused a major dip in our On Time Delivery performance. Discuss short term actions and long term risk mitigation.
You can see that while each individual department may be aware of all of those changes, there is a benefit in getting everyone together to discuss specifically how those issues will affect quality.  All of those major issues are certainly not going to be resolved in a single meeting, but having the discussion of the need for resources and decisions is one way that effective management teams make sure that changes in the internal and external issues get the focus they need to that risks are kept to a minimum.
In the old version of ISO 9001, the similar requirement for management review inputs (5.6.2.f) just said to cover, "changes that could affect the quality management system".  ISO 9001:2015 strengthens the requirement for the QMS to be linked with the strategic direction of the company, so the tie between Clause 4.1 and Management Review is designed to help ensure that management truly looks at the impact on quality any time issues inside or outside the business change.