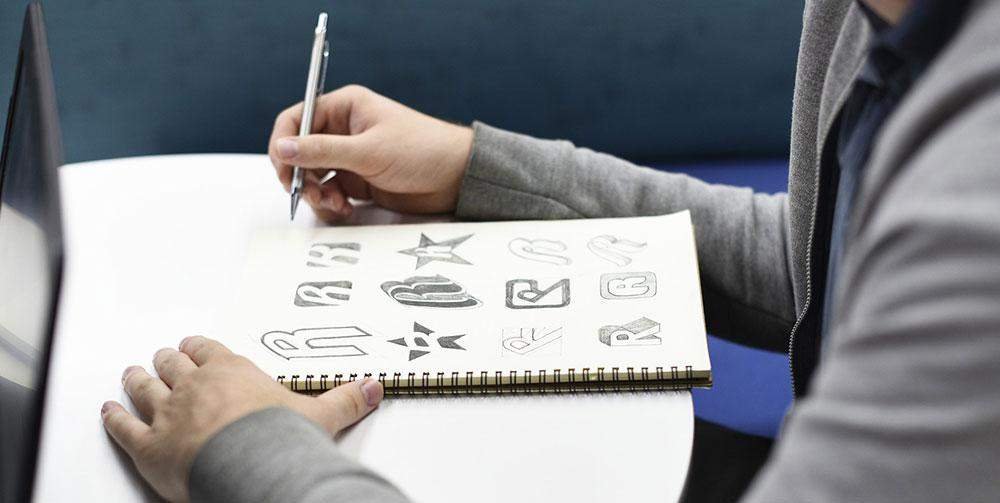 A logo design is a company's first introduction to its audience, where they get to know about the brand. The logos usually do not have the brand names integrated on them, but 99% of the people can recognize the brand name by just looking at their logos. In other words, logo design is an appealing introduction of your brand to your customers and logos that are designed well tell the customers about your company's vision, mission and leaves them curious about the company.
Brands often find themselves racing against consumers' shortened attention spans and for which they tend to create newer or more memorable logos. Huge businesses will invest more in a logo designer to craft their new logo design so every logo designer must stay one step ahead of the competition.
Brands look for professional logo designers and being a good designer is not about having the best design software, and that's it. Being creative, executing creative ideas into the design is the most necessary element before having the latest logo design software.
So, are you designing logos? There are some tools you need to get started with it. Here is a list of the tools necessary to be a logo designer,
Pencils & Papers: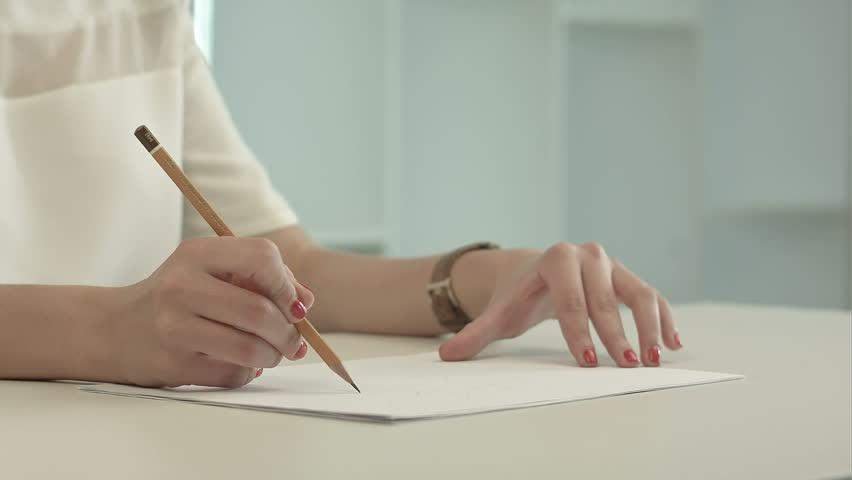 The most obvious and the initial tool is to have pencils and papers to start with your sketching. A professional logo designer is the one who has a creative mind, who brainstorm ideas, sketch, and ink it before making it on logo design software.
Tip: Using a mechanical pencil will let you sketch the ideas regularly without sharpening the tip. Also, you can have some colored pencils to highlight the ideas before designing them on the software.
Sketch Books: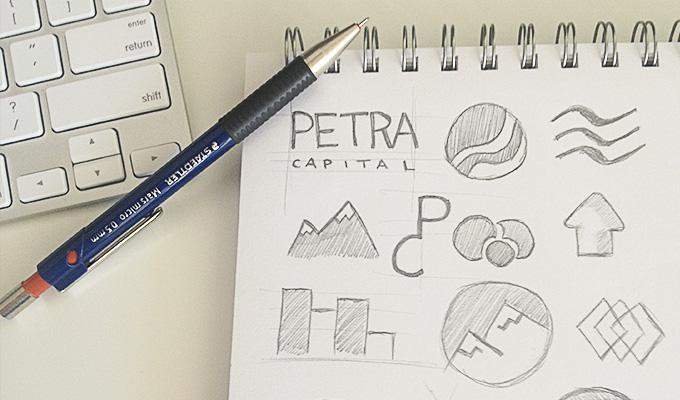 The final logo design is a graphical vector file whereas initial paper designs are your field. Sketchbooks are your design world- it is where you gather your ideas, synthesize them and give your thoughts a graphical meaning. Pro Designers carry mini sketchbooks with them and ink all the ideas; it's the best way to scribble through your ideas and get something creative out of it.
Now, it's Time to Create Your Design,
Logo Design Software: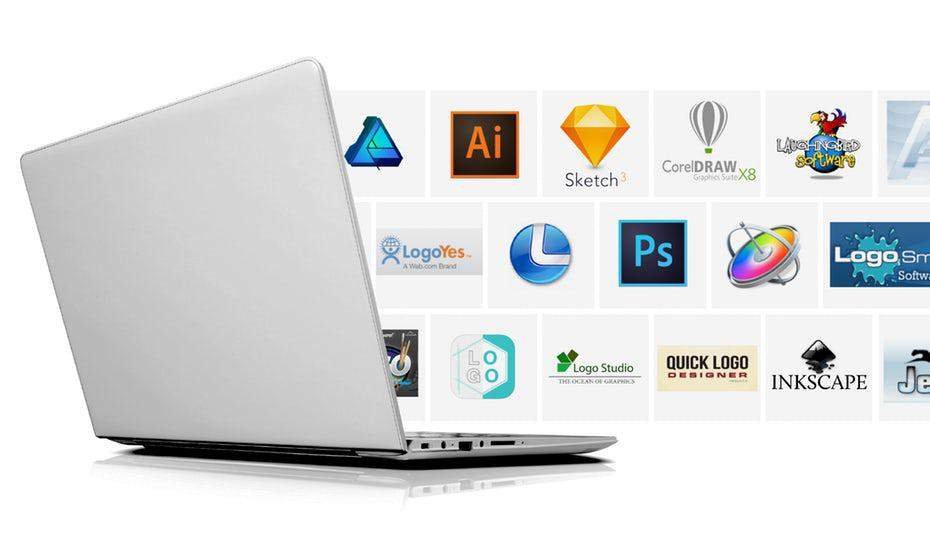 Before having a logo design software, you must have a laptop/ computer. When creating a logo, raster images are no more in the league, and it's the era of vector graphics. Vector graphics have paths, points, lines, curves, and shapes that let the graphics scale accurately without any loss in the design quality.
What is next?
Adobe Photoshop:
It is the most standard and widely used software created by Adobe Systems. A bit tricky to understand the features and tools but once you get to know about it, you can explore a lot to play with textures, colors, fonts, etc.
Adobe Illustrator:
For design, the industry standard vector software is Adobe Illustrator which is a paid software. However, there are other choices available, including those that are free. Free logo makers are the not in the game of professional logo designers as they do not provide enough tools to create your ideas into a design. The design of industry-standard vector graphics software is Adobe Illustrator. Therefore, if you're serious about designing logos professionally, it should be your preferred choice.
Learning About Typography: 
There are hardly any logo designs that will not use typography; almost every logo design will make use of typography. The internet is filled with millions of fonts out of which some are free or paid. For newbies, you can look for the fonts that are free and available to download.
Moreover, before purchasing or downloading a font, a designer must understand the types of fonts available and their use. Additionally, paid fonts are always better than any freebie, and is still a worthwhile investment since you have purchased, you can use the font again and again. However, again, take a step by step approach and start with free fonts and then opt for the paid ones.
It's Time for The Final Files:
When it comes to delivering the final logo to a client, it must be assumed by every designer that your client is a lame man and does know how to download your provided files. You only become a professional designer when you work professionally. It is recommended that designers send files in all the formats to ensure complete fulfillment of client's web and print needs.
Here are some formats,
• PSD File
• PNG File
• EPS File
• JPEG File
In A Nutshell,
The design industry is endless, and a designer must keep on learning the latest trends and tools to inspire the audience with their design skills. Knowledge is to read, learn and practice; without practicing the tools and exploring the designs, you may not be able to grow.
Learn the basic rules of logos and practice the tools. Look at some lousy logo designs, identify their flaws and learn to make improvements. You can also watch some tutorials to get a quick and handy knowledge about using the logo design tools.