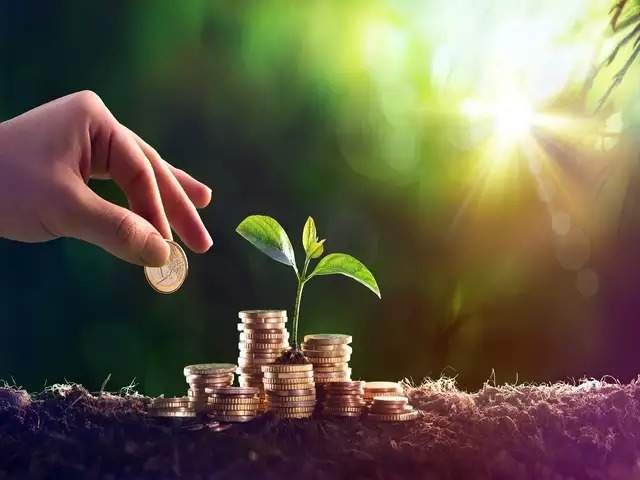 The growth of e-commerce in India has been unprecedented. The large population and high mobiles and Internet penetration are some of the positive factors that have fueled this development to unprecedented proportions. The Internet boom has given online companies many opportunities in a short time to get started and Funding for B2B startups in India reach new heights.
After 2016, a new generation of B2B entrepreneurs emerged with government initiatives to encourage entrepreneurship in India. The main reason for the growth of the industry into business start-ups in India is the saturation of the B2C market. It is not shocking that the number of B2B start-ups boomed from just 900 in 2014 to a whopping 3200 in India in 2018.
India's start-up sector is relieved with growth capital and finance from the financial turmoil caused by this pandemic.
Though 4.1 billion Dollars were invested in start-up Indian companies in Q1 2020, the sum dropped 74% to 1,05 billion Dollars in Q2 2020.
From that point the sum of the funding has been recovered from the inefficient 2nd quarter, rising 167% to 2.81 billion Dollars in the Third Quarter.
India's start-up economy imploded in the second quarter of 2020, with a severe financial shortage and the consequent lack of growth resources. The pandemic caused a financial disturbance in the Indian economy as a whole caused companies across various industries to become devastated by the Covid-19 pandemic and gave staff traditional signs of redundancy, layoffs, and pay cuts.
Endiya
Endiya is a leading businessman with rugged and solitary paths. They fill the financing void between series A and Angel.
IP based product startups that are monetizable globally; Global startups that enter the Indian market. They work to create world-class companies with outstanding entrepreneurs.
They promote strategic and organizational concepts and validation of the market, team development, enhancement of business model, customer and partner acquisition for subsequent funding. Endiya is called one of the top funding B2B for startup companies in India.
Sequoia India:
The venture capital fund has long been optimistic about the Indian start-up economy and resurrected the Indian economy in the midst of a pandemic. Sequoia Capital India was among the participants in the $150 million financings round for the Unacademy edtech platform, which saw it join the unicorn group. This month it also led a 12 Mn dollar round of Airmeet's Series A virtual event platform in Bengaluru.
Accel Partners:
Eight financing agreements have been concluded in this quarter by the US venture capital enterprise with India-driven funds. Accel was most notably one of the investors in the Bangalore-based HomeLane startup's $8-million funding round last month, which includes start-ups from India such as Cure. fit and Swiggy.
Matrix Partners:
Six funding deals were held this quarter in India by a US-based private equity company focused on venture capital investment in the US and India's start-ups. One was the $11.8 Mn of Series B financing round last month of Bengaluru-based online loan startup Avail Finance. In July, Matrix was also a major participant in the $10Mn Series A B2B marketplace.
Nexus Venture Partners:
This year, the early stage risk capital company based in Silicon Valley took part in five financing deals in India. He was the key participant in the $5 million financings round last month of the Mitron Series A short video sharing app. Nexus was also an investor in the San Francisco-based $25 Mn B Series funding round and the Hasura software company based in Bengaluru earlier this month.
Better Capital:
Six financing deals have been signed-in this quarter by the Silicon Valley-based micro-enterprise. It led last month to the $220K DocSumo seed round for data entry and DocSumo document automation. The Pre Series A round of inspection AI startup inspect laboratories was also led by Better Money.
LetsVenture:
This quarter also took part in seven financing transactions in India, with the Singapore-based online funding network. One was a seed funding round for BluSmart Mobility, and a short video shares round for Indian TikTok, and the seed funding round for Mitron for INR 2 Cr was launched in July.
SAIF Partners:
Six funding arrangements were retained in this quarter by the leading private equity company. Together with Matrix, she was one of the investors in Jodo's $3,8 million seed-round fintech platform in July.
In the $5.1 Mn A1 series round of funding for the Sensehawk analytical platform, SAIF Partners was one of the investors earlier in the month. These are some of the venture capital firms that are helpful for Startups looking for funding.