Sidewalk Labs, a Google affiliate won the contract for building a smart city in Toronto's Waterfront area. This was touted to be a ground-breaking one as it was started with much fanfare but it is now facing much criticism by the hands of some NGOs and organizations are not in favor of it anymore as they fear that it might compromise the privacy of people living there and also around the complex. So just the privacy of the residents is enough for a whole project to be scrapped altogether? Read on.
The project that I mentioned above is all about creating a smart city that will help humankind make Earth habitable with lots of more positive ideas like keeping a check on how people live in an area. In Toronto, there are number of residential areas and projects which can be termed as a competitor to Sidewalk Labs' ambitious project. So why such hue and cry for this and nothing at all for all the other projects running simultaneously in the same city? Let us discuss this aspect here now in this blog.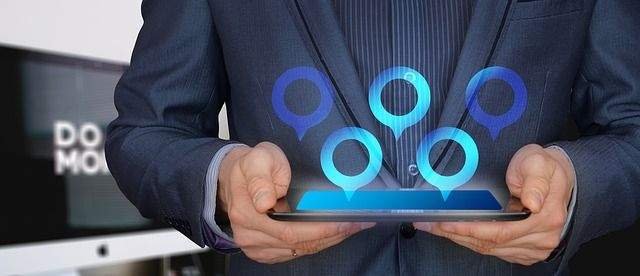 While there are multiple aspects that can be factored in here, let me offer you 3 of the most important ones here.
1. Experience in the Construction Industry
One of the most valid criticism that is being put on Sidewalk Labs is that they are not competent enough to make such a huge project with no apparent experience in this concern. While the project was announced as a partnership between Sidewalk Labs and Toronto Waterfront, it was anybody's guess that later role was not that important. So, all focus rightly shifted to Sidewalk Labs and their expertise in this concern.
There are several companies who indulge in construction of huge residential and commercial projects which involve Toronto lofts, condos, apartments, penthouses, etc. But they didn't got the hype as much as Sidewalk Labs. So, being in the center of attention made things difficult for Sidewalk Labs. While their experience is certainly not up to the mark, there are many things they at least tried by setting up strategic partnerships with the best companies in the business.
So, in the end, I can say that Sidewalk Labs must be allowed to work here and show that they are capable of pulling out such a project based on the planning they have done.
2. What Sidewalk Labs is Trying to do with the Project in the Long Term is Susceptible
There are many things that one can suspect here as some of them may or may not turn out to be what is the ideal case. If you think that this is not a big deal, for some people it is like a matter of life and death. There is even some severe criticism on the part of Sidewalk Labs that is trying to stretch things a long way rather than just offering people of Toronto a place to live. While some of the residential real estate was touted to become a premium one like the Etobicoke condos in the nearby Waterfront area. But are they really that good? Most people are susceptible about it.
Furthermore, Sidewalk Labs is also trying to build a much-larger neighborhood and provide new transport for it. While there is no indication Sidewalk Labs will get any share in the increase in the price of the land, people are not sure exactly what's in mind of Sidewalk Labs in this concern.
3. People are Skeptical in Living in a Virtual Lab
Living in a virtual lab will be a new experiment for people. Regardless of their age-group, demographics and what they do, this is akin to many in living in a lab where each movement of them is being tracked. This is like making the thin line between a private firm and a public go blurred. There are many things that can be done here by Sidewalk Labs, at least to make sure that they are not trying to be over-smart here and are building just a smart city and that's all about it.
Massive data collection is another aspect that is being closely monitored as there are many factors for which this can turn out to be something much bigger and serious.
Over to you
If you think I have left something here that was needed to be discussed further or if you want to offer your honest opinion, please use the comments section below.