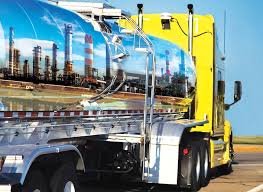 You need your fleet to be efficient and flexible in order to get the most out of it and remain profitable even when times are tough. Here are six tips for improving your efficiency and streamlining operations.
Reduce your fleet size
Even the average light-duty truck will cost you between $5,000 and $8,000 a year to maintain and run, and heavy-duty trucks are even worse. The best and fastest way to lower costs is to streamline the total size of your fleet to just what you really need, in order to keep things efficient.

Many trucking fleets have seen TCO reductions of as much as 5 percent to 10 percent and even higher thanks to reducing their fleet to only what is needed. This is a simple and guaranteed way to save money, and hopefully survive an economic downturn.
Keep up with maintenance
One of the best ways to improve efficiency is to keep your fleet in good running order. Maintenance is an expense, but it is one that pays in the end. You can make maintenance work for you by taking advantage of the latest software innovations in trucking.

FleetPal Connect is a software solution that arranges, tracks, and managings any service event in your fleet. The software will also collate your warranties and put maintenance and repair histories right at your fingertips. It will help you locate the best repair shop when a truck needs emergency repairs and can even help you find tank washes.
Evaluate vehicle lifecycle
The typical fleet management believes that replacing vehicles costs more than repairing them till they reach the end of their useful life. In some cases this is true, and keeping up with vehicle maintenance means your fleet will work better and last longer than otherwise.

However, it is all too easy to keep trucks far beyond their optimum life. By keeping track of repair and maintenance histories, vehicle miles, and fuel expenses for each truck, you can get a good sense of when it's time to replace one.