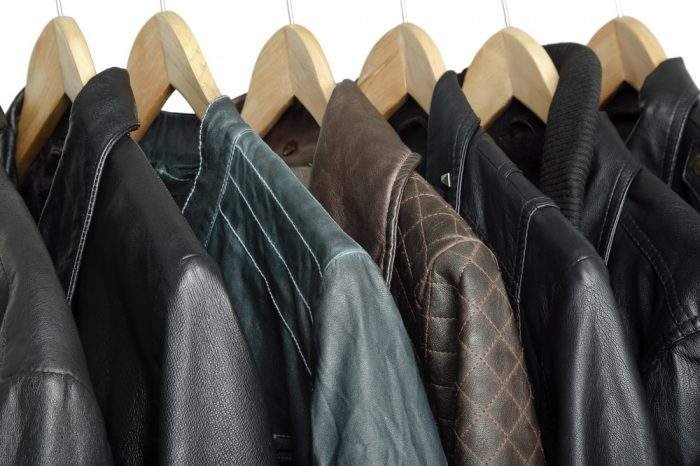 Since the 1900s, the trend of wearing leather jackets has not seen any sort of decline. In fact, with a variety of leather jackets now available in the market, the demand is skyrocketing. These jackets enhance your personality by showing boldness in your attitude.
You simply don't have to take just my word on it; you can take a look at Boyle from Brooklyn nine-nine. If you are a B99 fan, you must have watched the episode where Boyle (a character who is not that strong physically) has been given a leather jacket by one of her colleagues. In that episode, his personality has seen a significant transformation. Everyone hears his opinions, he is treated with respect, and everyone loves him because of the magic in the jacket. By the end of the episode, Boyle gives it to someone else, and the magic that was with Boyle was not with that guy. The conclusion that we can get from it is that by choosing the best leather jackets, your wardrobe would stand out from the rest.
Leather is one of the most expensive synthetic materials, and the same goes for the accessories made from it. It is imperative that you make the best choice as a good leather jacket can last for almost a decade or even more. You can also wear them while traveling. This article will be telling you about the different styles of leather jackets, the dos and don'ts, and how you can choose the best one for yourself. So, let's begin with the key types of leather jackets.
Types Of Leather Jackets
Many people are not aware that leather jackets have different styles. Choosing the right one that fits best with your personality that is very important. So, in case you are not aware, below are a few types of leather jackets:
– Biker Jackets
A common perspective about these jackets is that they are only for motorcyclists. It is usually the choice for motorcyclists as it's an adventurous, sassy design, so it's best worn with skinny jeans. However, it can also look good on a shirt and a tie as a substitution for the blazer. Regardless of whatever you choose, try to make sure that your innerwear is lightweight as the style must be cut close to the body.
The design of the leather jacket is a cropped one with asymmetric zips. The color that they are most prominently common is black or brown. It is designed keeping in mind the flexibility for the riders to help them lean over their bikes without any issues.
– Bomber Jackets
Bomber jackets are one of the most dynamic and versatile jackets of all time. They have been a preference for many in mainstream movies. Hugh Jackman, for example, has worn the same jacket in Wolverine. It can be a great combination with denim, a simple plain T-shirt, or a chambray shirt.
It could be deemed in anything from bright nylon to smooth, luscious leather. The best part about these jackets is the consistency in their simple shape. The design has always been the same, with a stitched body with a tuned waist and collars and central zip.
– Flight Jackets
This leather jacket was first designed for the pilots, as the name suggests. However, due to its stylish looks and the ability to give warmth in icy and freezing situations, it has become a popular choice for everyone. If you are not sure about how you will look with your Blitz-themed informal wear, try considering the option without any sheepskin collars.
The best way to look good is that you keep it as simple as possible. Plain trousers with a slim-fit shirt are going to bring out the best of the looks. In order to get a decent classic look, make sure that the layering doesn't go completely off the rails.
– Racer Jackets
Racer jackets are sturdy, simplified jackets with a tiny snap collar or no collar in certain instances. They have too little of a bomber's warm coating and elasticized openings, and their design is a blend of the driving shoes with the jeans. Combine them with the leather materials, and you will have a racer jacket. The trend of racer jackets had gone mainstream in the late 1960s. The racers mainly used it to have protection from the wind as well as injuries.
The Dos And Don'ts
Wearing leather jackets is not just about buying them and then wearing them. Below are the few do and don'ts after you purchase a leather jacket.
Dos:
– It is vital that you choose a jacket which goes best with your personality. The idea should be to look classy, not trendy, as trends would come and go, but the class would be permanent. Therefore, you must purchase the suits that fit you the best.
– Try opting for a color that would go well with anything that you wear. The colors black and brown are the best choices when it comes to leather jackets. Both of them are neither too bright nor too dull and can be a great combination with a formal or casual wardrobe.
– Make sure that you have correctly stored your leather jacket. If you take care of them carefully with delicacy, then it can last more than a decade. Try hanging your jacket on a coat hook or a hanger that is curved or wrapped. Leather dressed over pointed patterns will expand to that size and sculpt it
Don'ts:
– Do not wear it during the rainy season. If your leather jacket is not waterproof, then try not to wear it during the wet season. In case your jacket has gone wet, then in order to prevent it from clamping, allow it to drain generally aside. After this, follow up with a leather renewal moisturizer.
– Try to clean the jacket yourself rather than going for the dry cleaning. A local dry cleaner might ruin the texture and the skin of the jacket, making it look worse. Instead, you can just use a wet cloth to clean off any dirt and then clean it out with a soft dry cloth. Also, make sure that you don't use bleach or any other washing detergent on it.
– Don't mix the combination of brown and black. Though both of these colors are the popular choice, if you have to go for one, you need to consider what color would go best with your wardrobe. These include your shoes, accessories, and the color of the outwears.
Wrapping Up
To sum it up, we have given you a leather jacket guide. From purchasing to storing and handling of your leather jacket, this article covers each aspect. Leather jackets can be a great addition to your wardrobe. Though it might be a bit expensive, the price is worth it. Since you now have an idea about a leather jacket, it's time for you to buy one and what better place to look for a jacket other than Markhor Wear. In terms of design and affordability, Markhor Leather Jackets have been standing out in the competition. They have various designs to offer that would just want to choose you every one of them. Not only that, but they also offer coats, parkas, and many more leather accessories. If you're going to look for a leather outfit, then the site for you would be Markhor Wear.