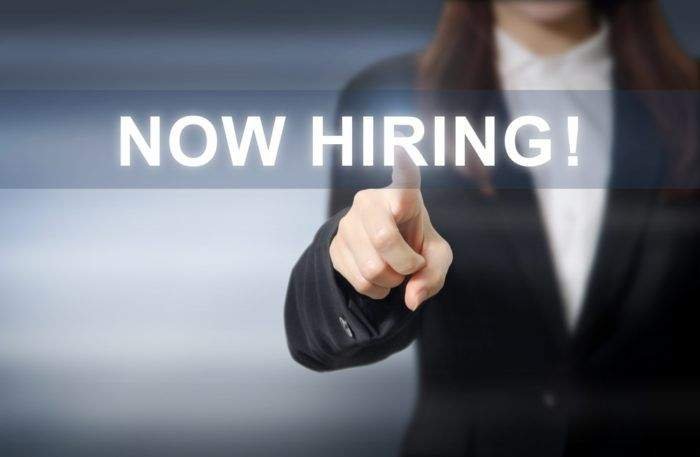 The Benefits of Using an IT Recruitment Agency for Hiring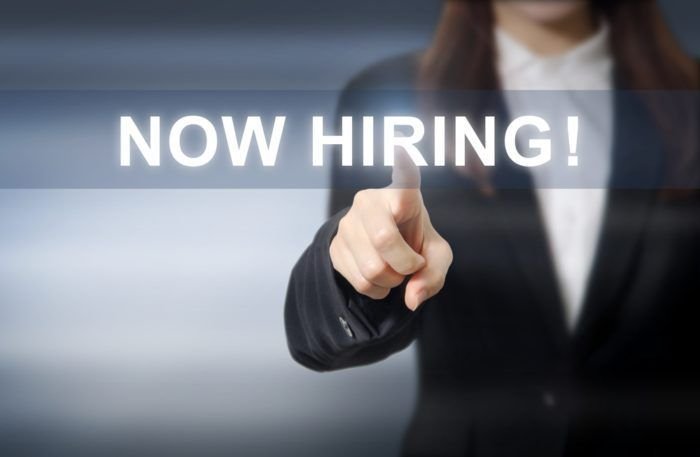 An information technology (IT) recruitment agency specializes in hiring candidate's for IT positions in various industries. The IT staffing agency may fill either permanent positions or temporary positions which arealso called project-based jobs.
The IT employment agencies attract applicants either actively by reaching out to them through job fairs or individual appointment or they may reach out to the prospective candidates passively. Passive recruitment generally is through social media communication or by creating a positive brand association with aspiring candidates.
Either ways, a reputed staffing agency always keeps the client's job requirements at the center of its search. At the same time recruitment agencies also work to ensure that the candidate is a good fit for the organization, culturally.
This is how a typical IT recruitment agencies works. Once the candidate expresses interest in a job and applies for it, the recruiters screen the candidate profile to check if he fits the requirements of the client. If the candidate passes the initial stage of assessment, the recruiter arranges interviews between candidate and the client company. Once the candidate is finalized, the staffing firm helps navigate negotiation over salary and other benefits.Clearly, the IT recruitment agency acts as a key liaison between the client company and the candidates throughout the recruitment process.
Information technology employment agencies work dedicatedly to serve some of the important areas in IT domain: IT asset management, cloud computing, security systems, network design and integration, network maintenance, end-user services, communications technology and business analysis, reporting, and data science.
Job seekers can immensely benefit from their association with a recruitment agency. Here is a list of some of the key benefits a recruitment agency can deliver to stay in the game.
Insights and research based advice: Recruitment agencies have clear understanding of the labour market. The recruiters can give you some useful dope on what is trending in the job market, what skills and aptitude clients seek, the growth prospects of working on a project and some sure shot tips to crack an interview. You can then work on your aptitude and skills accordingly or present a better perspective of the current trends in the market during your interview. All these efforts increases your chances manifold to crack the opportunity rather than plainly applying for the job without approaching a recruiter.
Feedback and follow-ups: The most tedious process of a job application is waiting for the final decision. Recruitment companies follow up with clients on your behalf to close a call faster. In case of a negative reply, they also make sure the company shares feedback and a valid reason for not hiring you.
Cost effective: Generally candidates do not have to spend anything in finding a job if they apply through a staffing agency. Employment agencies are hired and paid by their clients to fill in a vacant position with the right candidate
Not just candidates but even clients benefit from their partnership with recruiters who can run the show well. A good recruiter is the one who can juggle the opportunities as well as the challenges well and produce desired results. Some of the benefits of hiring through a good recruiter are:
Clients often offload the task of hiring to an expert employment agency because they want to fill important positions faster. Many a times there is a huge pipeline of IT projects but there is lack of skilled workers to deliver them. Loss of time can lead to loss of money in this case. Here is where an IT recruitment agency should grab the opportunity to value adding by getting the right candidate with specific skills to work on the project, faster.
Moreover, companies do not have the time and resources to sift through piles of applications, filter the right candidate, conduct preliminary selection process etc. Good recruitment companies take care of all these processes and send the right candidate straight for the interview round, saving huge amount of client's time and effort.
Client companies can end up spending heavily on recruitment by advertising the vacancies in expensive platforms like print, website, job portals etc. By hiring a staffing firm, these costs can be easily avoided. An employment agency can take care of the recruitment process from start to finish.
Rich database, robust network
A staffing firm can reach out to more number of well-targeted candidates than a generic advertisement on different communication mediums. This is possible because employment companies have a rich database of prospective candidates and are well networked to get the right person quickly.In addition to the database, the agencies source candidates from different sources like job fairs, job sites, social media sites etc. These way recruitment agencies reach out to well-targeted candidates more productively than a generic advertisement.
Efficient hiring of right candidates
Recruiting companies invest a lot of time in engaging with the candidates at different levels. They clearly understand what the skillsets a candidate are. Their regular interaction with the aspirant also gives then insights into whether he will be a good fit, culturally.
This dedicated approach results in higher efficiency of recruitment compared to an in-house HR department. Moreover, the deep understanding of each candidate also comes in handy to quickly fix a talent gap on a short notice. This can be a great value addition in a competitive job market.
Value add through strategic inputs
No technology, website or social media platform that can tell you what your competitors are up to. Only the right staffing partner would give you insights on what are the hot trends in the market. Good employment agencies serve as your eyes and ears in the market. They can tell you the pulse of the market, what competitors are doing, what are the emerging trends and how the market is shaping.
Employer branding and long term relationship
The trusted recruitment agency is one that helps you go far in the field of recruitment and hiring. It enables you to achieve your larger and long term goals of becoming a preferred choice of employer for the job seekers.
Measured performance and value addition
Measuring its ROI of any service is as important to business. A fully dedicated recruitment solutions agency can suggest clear on-the-job metrics and help in conducting psychometric tests to check the effectiveness of hiring initiatives.
With stifling competition in the staffing industry, every recruitment agency is struggling to find that one differentiator that makes them stand out from the others. The answer lies in the value-added services an employment agency can provide the job seekers as well as the client.
Collabera is not just another staffing agency. We source the best talent for you as per your specific requirement. We work as your partner and help your become the employer of choice. Our approach takes care of fundamentals of hiring like reaching out to candidates, negotiating salary rates, setting career expectations, checking skill-sets and other hiring complexities. You can expect advise on strategic HR solutions that keep you ahead of your competitors.
Our team of professionals who arehighly dedicated, qualified and trained thoroughly understand various technologies and the needs of the clients. Our strength lies in finding candidates with the right and ideal blend of technical skills and relevant experience. We put in all our efforts and ensure that our years of experience and unmatched quality centric approach become your competitive advantage and help you realise your full business potential.Collabera is one of the best global staffing companies with more than 25 years of experience in supporting small, medium, and enterprise clients including Fortune 500 clients. Collabera's team of experts knows everything about hiring candidates along with exposure to hiring and placing candidates in various geographies and skills. Be it technical or functional, strategic or operational. Collabera ensures that the job seeker gets his dream job in the least possible time and in the most efficient manner