Term Loans Vs Working Capital Loans: Which Is Right For Your Business?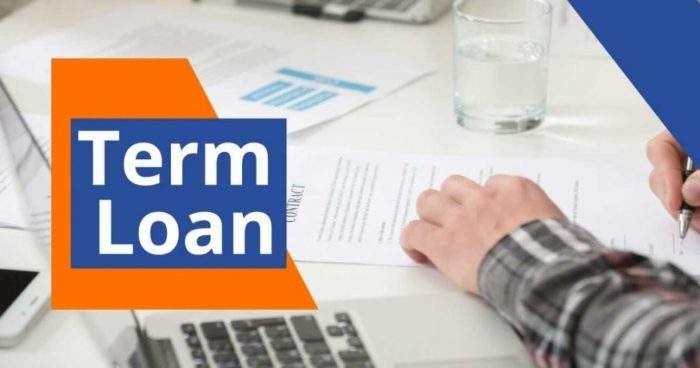 Whether a start-up or an established company, every business requires additional capital to expand and generate income at some point. Moreover, occasional monetary crises may interrupt cash flow, calling for affordable financing.
Amid such shortfalls, both business term loans and working capital loans can provide optimum financial support. Borrowers, nevertheless, only need to choose the best suitable option by evaluating factors like term loan interest rates, working loan features, etc.
Term loans vs working capital loans – An overview
Below are some primary differentiating factors between these two funding options, although these vary with lending institutions.
Term loans are types of business loans that usually come with longer repayment tenures of up to 60 months. On the contrary, working capital loans are short-term credit sanctioned for a minimum of 4 months or so.
Furthermore, term loan repayments can be made in multiple smaller installments per month. Working capital loans come with limited installments that may often be inconvenient to pay during a cash crunch.
Borrowers can avail of working capital loans multiple times whenever a need arises, owing to their shorter tenure. Although term loan interest rates are competitive, they can create debts if availed frequently in short periods. It's thus ideal to pay off one term loan and maintain a specific year gap before availing of another.
Most lenders sanction working capital loans depending on the expenditure involved in running an enterprise. Alternatively, borrowers receive approval on business loans based on a few eligibility parameters.
When it comes to purpose, working capital loans are availed specifically for covering cash-flow deficit. You can pay your vendors, address unexpected resources, stock up inventory, etc. with such financing. However, borrowers can address diverse financial requirements in their company using a business term loan. Besides cash flow, you can use it for new inventory purchases, debt consolidation, moving to a premise, equipment upgradation, and more. There are various other ways to use a business loan for its expansion.
With term loans, your chances of improving CIBIL score are high, whereas the same is limited with short-term working capital loans.
In general, term loan interest rates are comparatively lower as working capital loans are available for a shorter tenure.
Before choosing between a term loan and a working capital loan, make sure to evaluate your liquidity needs thoroughly. Also, make a working capital calculation based on the following formula to perform a precise financial analysis.
Working capital = current assets – current liabilities
Here, current asset refers to cash in hand, advance payment made, debtors with outstanding bills, existing inventory, etc. Current liabilities include unpaid spending, payments due to creditors, short-term debts, and more.
For instance, suppose your total current liabilities stand at Rs.45,000 and current assets are Rs.25,000. Going by the formula, Rs.45,000 – Rs.25,000 = Rs.20,000, which is your business' working capital. Make sure you know how much working capital your company requires before applying for any of the two loans.
How can you apply for a loan?
Prominent lending institutions in India sanction customized business loans against zero collateral or guarantor. Hence, there involves no risk to the business assets in case you default. Lenders further bring transparent policies, flexible repayment tenure, online account management facility, quick approval, disbursal within 48 hours, and more.
Besides, lenders like Bajaj Finserv bring pre-approved offers for existing customers, which ease the process of seeking credit and save time significantly. Borrowers can seek these offers on a plethora of financial products like business loans, personal loans, etc. To check your pre-approved offer, enter your name and contact number only.
Both working capital and term loans are viable financing options that can keep your business operations up and running. While the final choice depends on your monetary requirements and credit preference, term loans can be a better option between the two. These are more versatile, flexible, and easy to repay. Apply with a reliable lending institution to secure the best term loan interest rates along with multiple attractive facilities.
Business term loans have longer repayment tenures while working capital loans come with comparatively shorter tenures. Again, the installments are multiple and smaller in the case of business loans while working capital loans come with limited installments. Lenders sanction working capital loans based on company expenditures, whereas term loans are approved on certain eligibility criteria.