7 Types of Services Offered by a Packing Company
There are a number of details to be taken care of when you move cargo from one place to another. You don't want to spend all your time and effort on packing and then worry about it reaching its destination safely. Instead, it is always better to work with a packing company. These companies offer professional services and know how to handle different types of materials. Some of the key packing services they offer include: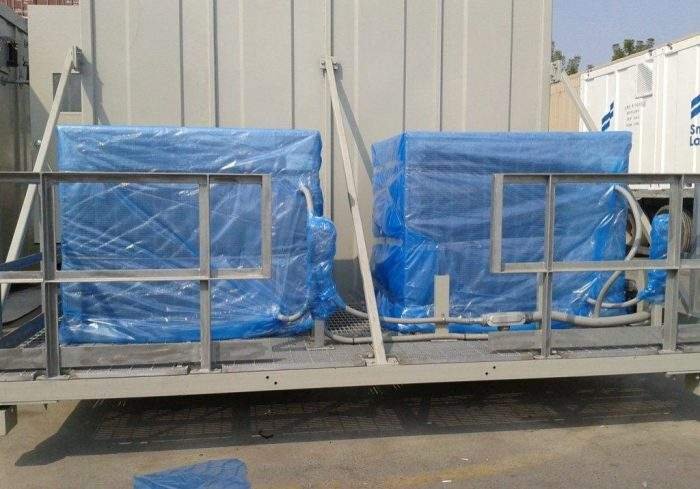 1. Corrugated Sheets and Stretch Wrap
Corrugate sheets are a popular choice with packing companies. This sheet can be described as a ridged sheet backed by a liner paper on one side. The construction makes it flexible while maintaining its strength. Corrugated sheets are often used to pack large household good like furniture as well as vehicle components. The sheet is available in rolls of varying width and can be cut to size. To further strength the package, it is covered with a layer of stretch film.
2. Corrugated Carton Packaging
Packing in corrugated boxes is one of the most common types of packing service. Corrugated boxes are typically made by gluing together layers of corrugated cardboard with liner sheets. The material is lightweight yet strong and durable. These boxes are available in a range of sizes and hence are very versatile. It can be used to household goods as well as electronics, books and small pieces of machinery that are not very heavy.
3. VCI Packing
VCI packing helps reduce the risk of corrosion on metals during transport as well as in cases of long-term storage. This can be described as a stretch film with vapor and contact corrosion inhibitors. It is used to pack ferrous as well as non-ferrous metals. When this type of packing is used, silica gel and other de-humidifiers like desiccant clay may also be placed inside the package.
4. Boxes and Crates
One of the limitations of corrugate boxes is that they cannot be used for very heavy goods. The larger the box, the flimsier it is. Hence, to pack large items, a wooden box or skeletal crate is preferred. When you search for a packing company in Dubai, you will often see this amongst their services. These boxes are usually custom made to fit the size of the package it carries. They are heavy duty boxes that are much more durable and stronger. When fragile cargo is being transported over long distances, corrugated boxes holding the cargo are often placed inside crates.
5. Honeycomb Packing
Honeycomb packing is light yet strong, recyclable and cost-effective. The material gets its strength from laminated cardboard. It meets international shipping requirements, is easier to use and hence involves less labour and time. This type of packing is often used for fragile items as it cushions the product and minimizes transit vibrations. Unlike wood, this type of packing does not involve nails and jagged edges and hence it is also associated with fewer injuries.
6. Heat Shrink Wrapping
Heat shrink film can be used to pack almost all types of products. This is a plastic film that shrinks when exposed to heat. As it shrinks, it conforms to the size of the object it is wrapped around. This type of packing can withstand all types of weather and protects the contents from humidity, dirt, etc. IT also protects the cargo from damage such as scratches and dents.
7. Custom Packing
Sometimes, no single service category meets all your needs. In such cases, you may need customized packing solutions. For example, if you need to transport a bike, simply putting it in a crate is not enough. It would need to be mounted on a pallet, the delicate parts may need to be wrapped with corrugate sheet and it will then have to be lashed down so that it stays in place while being transported. There are no limitation to volume or weight when it comes to customized packing. Whatever your needs are, the packing company will find a solution.
Finding a packing company in Dubai isn't rocket science. Ideally, start your search by asking your family and friends for recommendations. You can also read their testimonials written by other people on the website. Get multiple quotes and then choose a company based on the services you need and your budget.