Top Reasons You Need a Google Ads Specialist
Find out why your business needs a Google Ads specialist. You might be surprised once you've gone through the entire list.
More and more businesses are going online, with many having their sites done for the first time. If the same thing has happened to you, you'll need to look into hiring an ads specialist. Here are some of the top reasons why that hiring decision matters. Know how it can help improve your bottom line.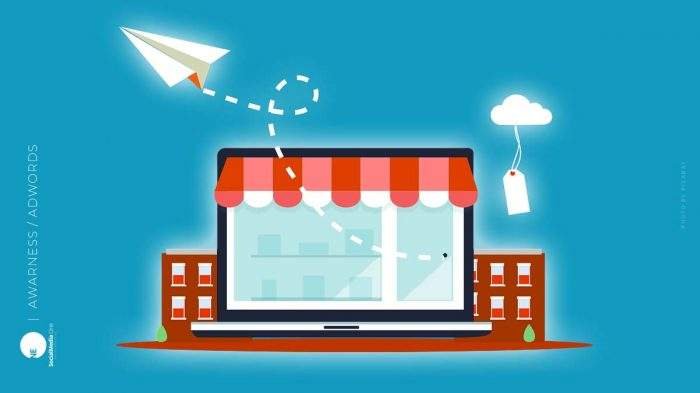 1. Hiring Ease
With freelance marketplaces, hiring professionals is now easier. To find a digital marketing expert who can help, all you need to do is sign up for the service. You'll have a lot of options to choose from, including agencies and freelancers. Think about your hiring requirements to help you decide which option is best suited to addressing your needs. For instance, those who need a variety of digital marketing services will be better off hiring the services of an agency. However, if the scope of the project is quite small and you're not quite certain that the work will continue. Or if it's a one-off, then work together with a freelancer first.
2. Improved Strategy
With a Google Ads specialist, you finally have someone to look at your digital marketing campaigns and assess what's wrong. A specialist knows how to review your strategy and determine weaknesses in your plan. With expert assistance, you'll know why your efforts aren't turning up as much profit and gains as they should. Your ads specialist will then propose a solution or suggestion that to correct those problems and start earning you more revenue.
3. Focus on Your Business
If you manage the day-to-day operations of your business, that leaves you with hardly enough time to handle anything else. That's why you'll want to hire a Google ads expert. With someone to take care of your digital marketing campaigns, you can focus the bulk of your attention to your core business. You won't need to be out of your league, trying to navigate through marketing channels when you know little to zero about them. Hire a professional so you won't need to worry about not knowing what to do or how to manage those campaigns.
4. Maintain Page Rankings
With an ads expert, you have someone on your team who knows how to monitor and keep an eye on your page rankings. They can maintain those pages for you, so you won't need to. Keep in mind that online content must be replenished and updated with new, relevant, and fresh content if you want to keep or improve consumer engagement with your brand and business.
But life and work can be so busy at times that trying to remember to check your page rankings on a daily basis can slip right in between the cracks. You'll forget. It happens. When you hire a professional, though, they can keep track of these things for you.
5. Updated Knowledge
When you hire an expert, they're well aware of the latest trends and best practices in the industry. That matters. Google often roll outs changes to its algorithm. If you want to prevent compliance issues, if you don't want to wake up one day with penalties for any of your pages, then hire a professional who will update your site, eliminate anything that can potentially get you a penalty, and create compelling ads that add to your site traffic and conversion rates.
6. Time Savings
When you hire a pro, you won't have to worry about spending hours just to wrap your mind around Google ads, how they work, and why they matter. Get a pro to handle everything and save you time and effort. Pros, especially those that have been doing this for years, already know what to do, what measures to take to improve your campaigns, and how they could get the job done so much faster than you ever could have.
If you don't want to do this, or you don't really have time to do so, then hiring pros is perfect. You can attend to whatever core business matters to you, because you're certain that someone is there to step into your shoes and get things done.
7. Stays on Budget
Hiring an ads expert is a lot more cost-effective. You can hire an agency or freelancer, depending on which one handles your needs better and which one fits your budget. However, both are still a long way from the spending budget that companies used for traditional marketing. Compared to TV advertisements, for instance, online digital marketing campaigns are so much less expensive. That means with a digital marketer, you can promote your products and services, your brand and business, with ease and still not burn through the rest of your budget.
8. Efficient Campaigns
With a professional, the performance of your campaigns will start to improve. You'll start to see results. You'll get data that your ads specialist will analyze and use to fine-tune your campaigns.