Producer Ming Qiu Talks Importance of Telling Stories of Underrepresented Communities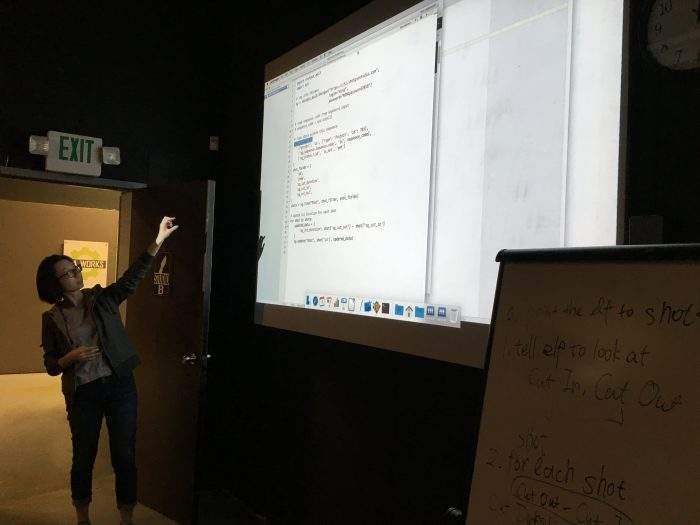 As a child growing up in China, Ming Qiu immersed herself in the world of fiction. Whether reading comic books and novels or watching her favorite movies and television shows, she found her passion in telling a narrative. The more she absorbed herself in this artistry, the more she found herself dreaming of one day turning this passion into a career.
"I realized that what people call 'entertainment' wasn't just a pastime, but a looking glass through which we see things: the society, the human race, and more importantly, ourselves. And I always see myself as an observer. A career behind the camera becomes a very natural choice," she said.
Now, Qiu is an internationally sought-after Producer and Visual Effects Production Manager, working on many acclaimed productions in both her chosen fields. Her resume has many success stories, including My Zombie Club, Spiral Farm, Museum I'mperfection, and teaching VFX production management at Tau Films.
A distinctive highlight of Qiu's esteemed career came from her 2019 hit Swimming. It wasn't the extraordinary success the film had on its festival run, but from the attention it received from an LGBTQ+ media outlet.
"My films winning awards at festivals feels great, but this meant much more to me than any award. The director Anna Chi and I wanted to do something for this underrepresented community, and this was one thing that proved we actually did our part, even as two straight women," said Qiu.
Swimming tells the story of an American-born Chinese teenager trying to handle her possible homosexuality when her 3-month-old half-sister seems to have stolen the attention of the entire family. Qiu and Chi had always wanted to share a story about a Chinese American woman, and this film allowed that dream to become a reality.
"I was finally making something serious about and for the Asian community, as well as women everywhere. It turned out more rewarding than I expected," said Qiu.
Qiu, who produced the film, connected deeply to its story. After her parents divorced when she was a child, it took her until she was a teenager to come to terms with it, spending many years thinking it was in some way her fault. The protagonist in Swimming also comes from a family of divorce, and struggles with this on top of her sexuality. Fortunately, her mother, despite being the typical Chinese "tiger mom" as Qiu describes, surprises the audience by showing her vulnerability and being strong and inclusive for her daughter at the same time.
"The story has so many similarities to my own experience, I felt like it was my duty to make this movie happen. Swimming aims to push tension and heartache to the highest level possible. I wanted to see how far we could go with that," said Qiu.
Qiu had so much faith in the story they were telling she refused to make any creative compromises. It was exhausting work, but well worth it. The biggest struggle for Qiu came down to casting. In order to get the cast they wanted, of Ming-Na Wen, Krista Marie Yu, and the baby, it meant working around many scheduling conflicts. Qiu was in charge of scheduling, and was sure to make everything work to perfectly execute their vision.
"The baby was just adorable. She literally salvaged our mood on set and during post. Whenever you look at her all you can do is smile and go "awwwww". And I'm not even a person who's easily impressed by human cuteness," said Qiu.
Swimming premiered in May 2019 at the Los Angeles Asian Pacific Film Festival. It went on to win Best Short Film at California Women's Film Festival and Best Drama Short at Universe Multicultural Film Festival. It was also one of the finalists of the Film Series at Cine Gear Expo, and was an Official Selection at SHORT to the Point, OUTSOUTH Queer Film Festival, Out On Film, DC Asian Pacific American Film Festival, Korea Queer Film Festival, and North America Chinese Directors Tour. Now, after that tremendous run, the film is available for purchase or rent on Amazon Prime Video.
The success of Swimming has encouraged Qiu and Chi to team up once again on the feature The Disappearance of Mrs. Wu, as they continue to tell the under-told stories of Chinese American women. Keep an eye out for this highly anticipated film set to release later this year.