7 Tips to Make Noticeable Personalized Presentation Folders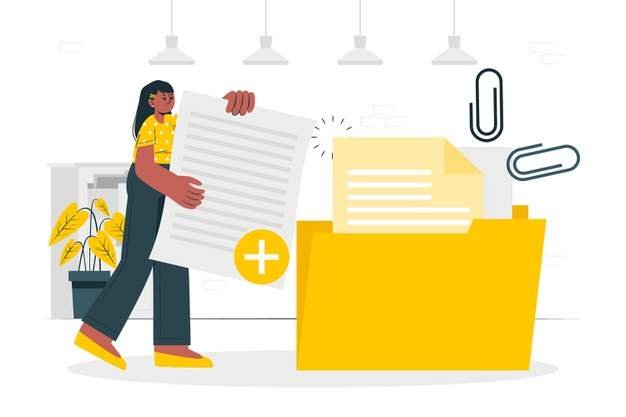 In business, first impressions are everything. So whether you're at a trade show or networking event, your presentation folders are often the first piece of collateral you share with prospective customers.
Personalized presentation folders can be included in business correspondence. This can also serve as camera ready in local corporate publications. Thus, even in the digital age, they do a unique and often valuable purpose.
So it's crucially important that your business folder identifies you. And, your business looks visually appealing and stands out from the competition. Here are suggestions for making all this happen on a piece of high gloss folder stock.
What Is The Wow Factor?
The wow factor is hard to define, but you know it when you see it. It's something more that takes your eye and attention.
Going beyond good design can be extra heavy folder printing, spot UV coating, silver metallic ink or coloured metallic effects. Everyone does not commonly use these. Using these techniques, you can create a card that has a much better chance of getting noticed.
1. Spot UV Coating
Spot UV coating is an excellent option for giving your personalised folders the Wow Factor! As the name suggests, a Spot UV is applied to chosen areas of a printed folder.
It has the effect of highlighting and drawing attention to the design section. However, it also provides additional visual stimuli and has a variety of textures on a single print surface.
The Spot UV technique is achieved by applying a UV gloss spot varnish on top of the clay-coated paper. This achieves the maximum contrast between a very reflective glossy UV layer and the final results coated with more attractive clay, which creates a striking first impression.
Spot UV can add a lot of interest and can identify the printing as a premium piece of sales and marketing literature in the reader's perception.
2. Matte Coating
Matte coating is available on all presentation folder printing stock. The matte coating creates a flat smooth look that reflects less light than glossy coatings.This escape glare and is very effective than the type. Use matte coating for a more subtle, quiet effect.
3. Coloured Metallic
By combining metallic silver ink, which is made with microscopic bits of aluminium and adding standard colour process colour combinations, you can make a metallic coloured folder and other colour combinations to create spectacular interlocking folders.
If you think this process is costly – you would be wrong. Instead, make your A5 folder stand out from the crowd with these coloured metallic that create dynamic effects and help generate a must-have appeal.
4. Use Clutter-Free Fonts
Considering limited available space, design experts suggest not having more than two types of fonts. Though it's tempting to use elaborate fonts to differentiate yourself from everyone else, resist the impulse.
The fussy type is often difficult to read and gives an impression of clutter. However, there are still many readable, professional-looking fonts to choose from. One more thing: the font size must be large enough to be easily seen by people with various levels of vision.
5. Use Colours That Can Please Your Audience Eye
Remember, the idea is to have appealing square cut folders, not one that overwhelms the person you're handing it to.
Keeping within a limit of colours, use them as part of the text or logo or other background graphic elements.
A4 folder can be an excellent use of colour as long as the folder makes you look both attractive and professional. In addition, if your business offers a service of some kind, an A4 presentation folders is a great way to make an instant connection with potential customers.
6. Add Your Logo
A professionally designed logo is a vital part of your brand and should always be included. If you're in the process of having a logo created, make sure it's scalable for use on all of your marketing materials for the business folder.
Another essential element-particularly if what you make or offer isn't immediately apparent by the name of your business-is a one-line slogan. This can be a complete phrase or sentence, as long as it accurately describes your business and it's easy to remember.
Most importantly, well-designed landscape folders should match the "tone" of your product or service. An advisor, for example, might do better with a conservative design for a business folder.
7. Complete Design Freedom
When you go for online folder printing services, you get all the freedom you may want to express yourself and make sure you are moving in the right direction.
Online design studios allow you to be your boss and do the stuff you find tasteful and elegant. Custom designs are now super easy to create, and you can have as much fun with them as you want.
Thousands of templates are out there to help you create your customised folders that suit your personality most. Once your A5 presentation folder is designed and printed, remember to keep them with you at all times so you're ready to hand them out during spur-of-the-moment introductions and other casual business encounters.
So do not waste time on traditional printing and go for online services that can help you save time, money and be creative.