What Is the Scope of Paper Bag Making Business in India?
The rising concern about the increasing plastic pollution is making people move to more sustainable options. That's why the demand for paper bags is experiencing a significant boost.
Paper bags have become the foremost choice when it comes to packaging. They are biodegradable, recyclable, reusable, and stylish too. You can easily notice how big brands and even small retailers have started using paper bags to pack their products. Customers also prefer buying from brands that are concerned about the environment and use reusable bags.
This thing has inflated the demand for these bags, giving more business to the paper bag machine manufacturers.
If you are thinking about starting a business, then entering into the paper bag-making industry can be your best course of action.
As people have realized how harmful plastic bags are for the environment and the government has also banned plastic bags in some states, it's the perfect time to start the paper bag manufacturing business.
Apart from an efficient paper bag making machine, there are many other things that you have to consider before starting a business. To help you start your business, we are mentioning a few things that you must consider:
The scope of bag making business
Apart from being a biodegradable packaging option, paper bags have become a style statement too. The demand for these eco-friendly bags is rising at an exceptional rate in India and seems to have no downfall in the future. Additionally, a ban on the use of plastic bags has also been imposed by the government in a few states, which is further expected to cover the entire nation. With all these things, you can easily figure out the scope of the paper bag making business and how it will help you bring the best ROI.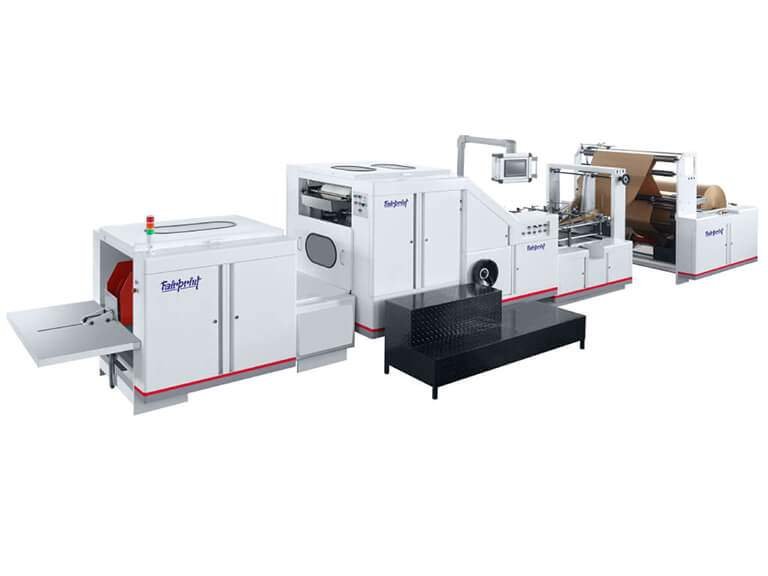 In addition to this, making these bags is quite cheap, and it will also help you do your part to save the environment from plastic waste. The business will help you earn a good profit and protect the environment at the same time.
Investment required
The primary factor to be looked at in any business is how much capital is needed to start it. Although, the capital required to start a paper bag making business is not high. You will need money to invest in land, machine, and labor. You can begin by implementing one machine, and as the profit kicks in, you can expand your business.
Location
Location plays a critical role in every business. Before finalizing the location of your manufacturing unit, there are several factors that you need to consider. While selecting a perfect place for your business, check for the availability of the following things:
Electricity at cost-effective rates
Easy availability of water and other resources
Affordable rental
Near to the market where you have to sell your products.
Labor at a low cost
Paper Bag Making Machine
There are different paper bag making machine manufacturers available in the market that offer fully automatic and semi-automatic machines. The price of the machines varies based on the number of features each machine offers. Depending on the scale of your business, you can opt for a machine that meets your production requirements.
With the best machine in your production unit, you can meet your projects' deadlines and take on more projects to generate more revenue and make your business thrive in the long run.
Raw Materials
You can manufacture paper bags from a wide variety of papers readily available in the market. Before setting up your business, decide what type of paper you want to manufacture eco-friendly bags. Each paper has its strengths and other features. Make sure whatever type of paper bags you manufacture, the same has a great demand in the market.
Other raw materials required are as follows:
Paper roll
Printing ink (For creating designs and logos)
Gum
Strings
Procuring these raw materials at the right time is also important. Avoid overstocking as it will increase your operating expenses, including warehousing costs.
Licensing
As a business operating in society, you will need a trade license, which can be obtained from the nearest MNC. Once receiving a trade license, get your Udyog Aadhar registration completed. Also, get the GST number and Bureau of Indian Standards certification, mandatory for operating paper bag manufacturing business. With all this licensing, you can go ahead with manufacturing paper bags.
Business Promotion
Once your business is up and running, make a buzz about it in the market. You can register your business on B2B websites like Indiamart and TradeIndia to get bulk orders. You can also create a website for your business and get clients that stay with you in the long run.
Wrapping Up
With the increasing popularity of paper bags, the scope of the paper bag making business is quite good. The thriving paper bag making industry has tempted many manufacturers and helped them make exceptional profits through paper bag making. If you, too, want to start a bag making business, it's high time that you do it.