Find Top 4 Reasons to Prefer Online Furniture Stores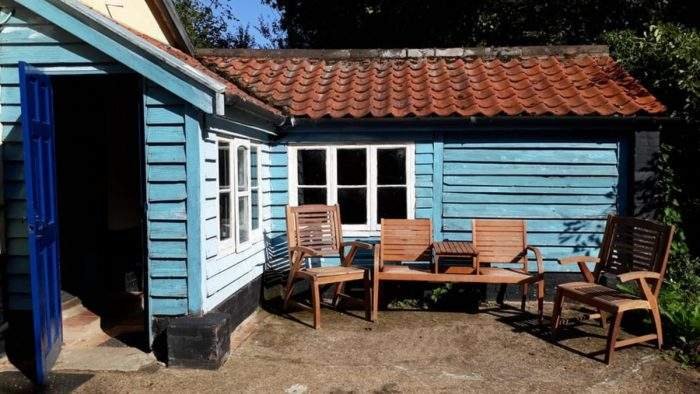 Like everything else, now it is possible to purchase furniture online as well. The increasing shift to online markets has led furniture brands to set up and showcase their entire catalogue for sale. It can be either on their own websites or popular e-commerce websites. Therefore, you will find all kinds of furniture from wooden doors to temples online. The wide variety in terms of style, material, design, colors, price, etc are available. This can be easily filtered according to preferences has led to a boom in the popularity of online furniture stores.
In this article, we explore the very reasons that make online furniture stores great alternatives-
1. Accessibility
Gone are the days where you needed to go from one store to another in busy markets to find that perfect furniture for your home. Online stores have made it possible for you to browse and shop right from the comfort of your home. This is, especially important amid the pandemic when you would want to avoid physical visits to stores. Just a random search on the internet for your furniture type will give a host of suggestions.
Therefore, instead of visiting physical stores, you will simply browse through one website to check their options and then move on to another one until you find the desired option. You can also make use of the cart in each store to save your selections that you can compare later when your list is more or less final.
2. Choices galore
Online furniture stores have an unending catalogue of furniture categorized under different heads. Beds, tables, chairs, stools, doors, you search for it, you will find it. The best part is that you will find both factory-made and hand made furniture.
Most furniture stores will categorize all products such that when you search for a specific item, for instance, bar stool, then the website will automatically filter and display all available bar stool options. You can further filter this search by looking for a certain color, material and budget.
3. Easy and free installation
Buying furniture is one thing, the next step of the installation is another headache. Normally, when you purchase from a store, you will have to figure out the delivery logistics separately. This too is taken into account in online furniture stores. Most stores will provide installation with the furniture if required. In some cases, it may require payment while in others it may be absolutely free.
Therefore, when you book, a piece of furniture online, you will be assured of delivery right to your doorstep. Depending on where the product is coming from the time of delivery will vary and some stores will also schedule the delivery according to your availability. It is that convenient!
4. Return and refund
This is one of the most important features of online furniture stores. While you are careful when selecting something online, but there are times that the product does not match your expectations or match with your decor. It can be anything the size can be too small, the color not matching with the image, the design not as intricate as you perceived, the item may not be sturdy or someone has gifted you the same so you no longer have the requirement.
In all these cases, you can return the product to the store and you will get refunded for the same. But you need to ensure that the product is in the same state as it was delivered any damage will get your request rejected. Depending on the online store's policy, they will either come to collect the furniture or will ask you to send it to them. And once they receive the item, the paid amount will be refunded.
Conclusion
Buying furniture has never been easier and hassle-free. Online furniture stores with their customer-friendly interface, furniture selections and offers are the future of this market. Therefore, if you are looking for a study desk for your new work from home norm, simply go online, browse through the selection and buy the best one in a matter of minutes.