Follow These 4 Tips For Nailing Global Shipping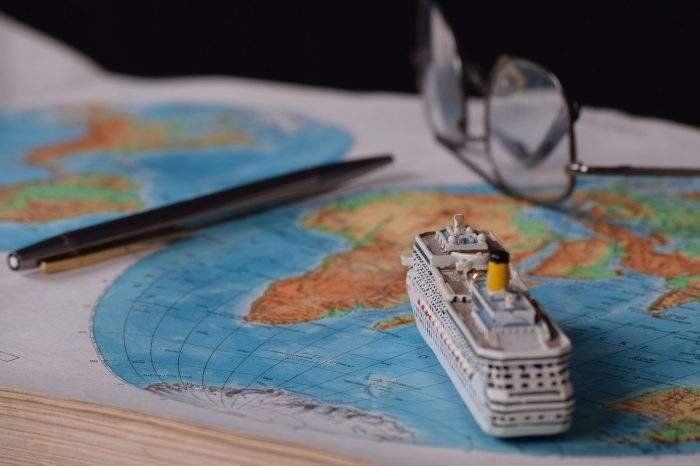 Global shipping means opening up your business to the international market and all that that entails. New customers, untapped potential and exciting opportunities await, but global shipping is difficult. Sending products around the world can be a fraught process and something that you shouldn't enter into lightly.
#1 Work out demand
Your first port of call is to establish whether there's any international demand for the product you're selling. It might seem like a no-brainer, but just because something is wildly popular in the domestic market doesn't necessarily mean that it will translate well to an international audience, so do your research. There are a few ways to gauge interest. If you have an active social media presence you can look at the metrics and see where your followers are based.
You might even go further with polls and posts designed to see if the interest is there. Moving away from social media, country-specific Amazon stores, Rakuten, Flipkart and Mercado Libre are all good places to see what's popular abroad.
#2 Keep shipping costs as low as you can
This is the crux. Shipping costs are the main determiner of whether your product will be a success or failure on the international market. Customers simply won't pay excessive shipping. Shipping can sometimes be so much that it actually costs more than the product itself, which is obviously prohibitive. Cutting costs isn't easy, but there are a few things that you can try. Approach couriers directly and discuss your needs.
Don't be afraid to haggle, especially if you're going to be offering them repeat custom. You might be able to negotiate bulk deals. Don't fall into the trap of using the same courier for different countries either, as rates will differ. Sourcing shipping insurance from elsewhere (rather than the courier) can also keep costs down.
#3 Use translation software
Targeting an international audience inevitably has a linguistic element. You might think that you can get by with clear instructions or even using Google Translate, but this often isn't the case. Studies show the customers prefer businesses that speak their language even over big brands, so it's never been more important to get the translation right. Translation management services make the process much simpler.
They'll translate your website while preserving the writing tone and any technical terms. Customers will feel reassured by a site that speaks their language, and you're less likely to encounter problems and misunderstandings further along the line.
#4 And finally … protect your items
International shipping is rough. Items are delivered by boat, plane, lorries – sometimes all three! This means lots of bumps and jolts that can be hard on fragile items. Take this into account and invest in protective packing. It's good practice to leave around two inches around your product to make room for protection.
Doubled walled, corrugated boxes offer the most secure shipping, and styrofoam wedges will prevent the product from moving around. All of this costs money of course, and you should factor it into your calculations alongside courier costs.