Top 11 Essentials For Maternity Shopping You Need In Your Closet
Don't have the time (or the budget) to overhaul your maternity wardrobe completely? Here are the top 11 maternity essentials to invest in.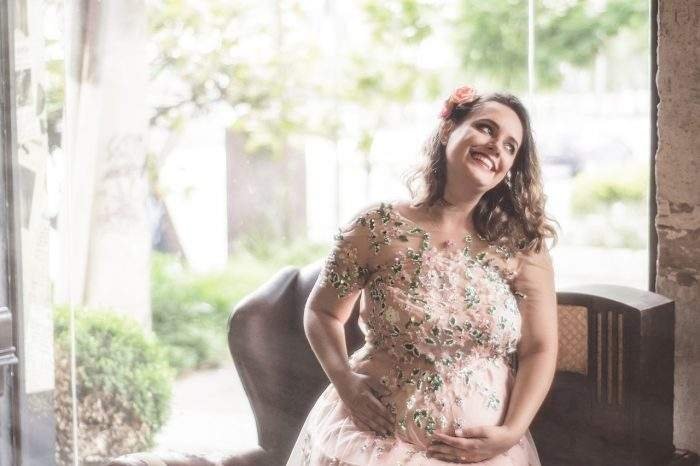 Who wants to spend a fortune on maternity clothes? Anyone? Hello? OK, it looks like few of us really want to spend more than we have to when dressing our bumps. That said, we do want to continue to look hip and stylish. So your partners' t-shirts and trackie dacks aren't going to cut the fashion mustard.
Therefore, to ensure you continue to look good and not break the bank, here're the top eleven items every pregnant fashionista needs.
1. A wrap jumper:
The advantage of all wrap-style clothes is that the adjustable tie can be tied tighter early in pregnancy and looser as your belly grows and then tighter again after the baby arrives. It also gives you easy access for breastfeeding, and because it is figure-hugging, it creates a very flattering silhouette.
2. A classic tee:
As you probably know from pre-pregnancy, a good quality tee sees you from shorts on the weekend to a suit at the office. When pregnant, you'll find a tee with gathers on the side that will accommodate a changing body the best. Tees are also relatively inexpensive, which means you don't have to max out your credit card to get a few looks going on simply by changing the color and neckline (v-, scoop, or round neck).
3. Black stretch pants:
The best thing about stretchy maternity pants is that they go with everything, can be dressed up for an evening out, or made more casual with a simple tee and converse shoes.
4. A belly band:
Such a handy invention! A belly band will allow you to extend the wear of your maternity clothes by giving you more fabric at the end of your top. They are also great for keeping pants in place and generally giving you a smooth finish.
5. A pencil skirt:
These are more flattering than a full skirt, and knee-length is the most fashionable cut right now. Pair with boots or ballet flats, and you'll find a skirt the most comfortable item in your wardrobe.
6. A crisp, white shirt:
A white shirt is one of those items that every stylish woman knows will provide instant glam to her outfit. Pair with high stretch denim maternity jeans and ballet flats for casual-chic, or get all businessy with a suit for the office. You can even wear it over your swimmers at the beach with some bright beads to maximize your investment.
7. A little black dress:
There's no going wrong with a little black dress. It's the go-to piece that fashion editors rave about a year in, year out and will be on high rotation in your wardrobe.
8. A pair of maternity leggings:
Believe it or not, your maternity wardrobe is incomplete without a pair of high-stretch maternity leggings. The stretch, design, and comfort of pregnancy leggings make them the most favorite maternity wear for pregnant moms. No matter the season or occasion, leggings give you the comfort you need in all stages of your pregnancy journey.
9. Flat shoes:
Pregnancy hormones play havoc with your ligaments leading to backaches, and all sorts of things, so stay kind to your body by keeping your skyscraper heels for special occasions. Flats will be your new best friends, and with so many gorgeous styles to choose from, there's no excuse not to have a range of fashionable flat shoes on hand.
10. Comfy underwear:
Few women can get away from buying new supportive maternity bras. Luckily there are quite a few attractive maternity bra options, so get the right fit to ensure you have enough room to grow (and believe me, your breasts will grow!) while offering adequate support now.
11. On-trend accessories:
If you haven't been one for accessories in the past, pregnancy is the time to become an expert. Nothing changes the look of an outfit faster and more cost-efficiently than some fabulous accessories. Look for statement necklaces and earrings that draw attention to your face and away from your girth. Plus, you'll be able to wear them long after the baby arrives.
Final Words

:-

Get armed with your capsule wardrobe. Check out your favorite designer's looks or what your favorite celebrity wears and play around with different combinations. For example, you can wear the white shirt with your black dress, making the dress appear like a skirt, or try the more obvious combinations of white shirt and pencil skirt or white shirt and black pants. Challenge yourself to see how many looks you can create from these eleven items, and then know how you go!