Making Your Home Perfect For The New Year Celebration At Home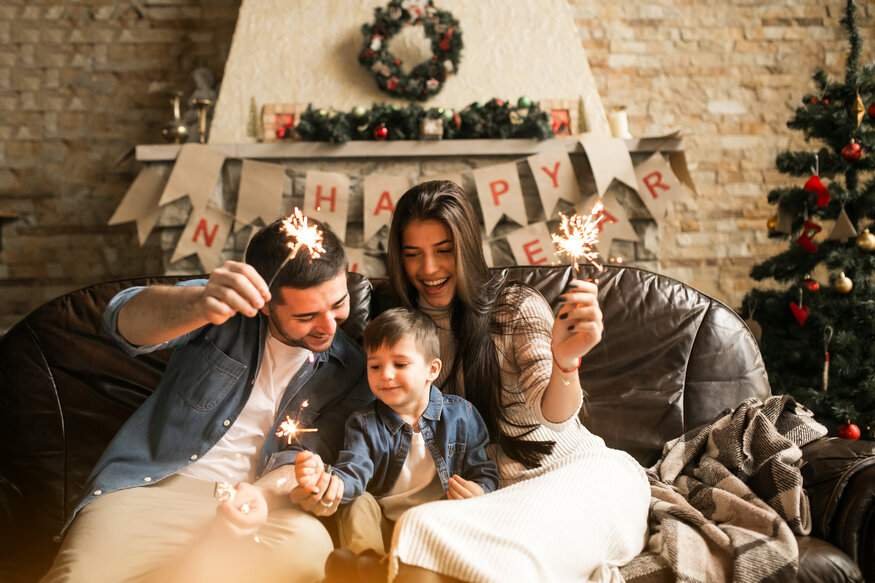 Year 2020 has been a tough one and we had to change almost everything about our everyday lives. We're no longer traveling, visiting local hot spots or even socializing freely without the fear of contracting the virus. But, life's not always so black and white, there's a number of grey in between and we can make the most of it. We're all impatiently waiting for all of this to be behind us, so the New Year celebration feels like a reset button.
Clean and organize
Before you take out all your festive decorations and plan how to decorate your home, you need to clean it first. This will make it easier for you not to think about major cleaning sessions a day after New Year's eve. You're allowed to do nothing at all and enjoy the beginning of the new year. A clean home will take the stress away from spending all this time at home. When our home is neat and tidy, it's true beauty shines through and you can enjoy its true comfort. Do a thorough clean, get your family members on board, and turn this into a family project. Your entire home will vibe differently, and that will invite new and better energy into your home.
Get the festive mood on
One detail can change everything, so get the festive mood on in your home. Take out your box of ornaments and arrange them to boost festive mood. String lights can light up every room, and make it look like your own stars are shining just for you. Put string lights above your TV, so you'll be able to watch movies under a dim light. Put glitter bows on every door or window to add that sparkle and shine. Create a festive centerpiece for your table with glitter, shiny ornaments, candles and some sweets.
Decorate with candles
If you want to achieve a similar effect to hanging string lights everywhere but with an added benefit, choose candles. In fact, choose both to maximise the celebratory vibe in your home. Light up scented candles while you're baking, reading, watching movies to fill the area with lovely scents. You can fill up the space with sweet vanilla, delightful citrusy scents, or cinnamon combos for the ultimate festive feels. Just remember to blow out the candles before you leave the room for your own safety.
Make the main living area as cosy as possible
That's why you need to make it as cozy as possible. Add some new decorative pillows to add a pop of color and revive a boring sofa. It will also increase levels of coziness because it will feel like sitting or laying on the fluffiest cloud. Add some new throws as well to add texture, warmth, and additional layer. Put on some warm and fuzzy slippers and wear festive socks for the ultimate festive mod.
Set up the scene for a Netflix marathon
After you set up your living room, add some new pillows and throws, you can set up the scene for a movie marathon. Since we won't be celebrating New Years Eve at a lavish party, we can enjoy a movie marathon at home. Prepare a list of movies, darken the room with honeycomb cellular blinds and have some snacks nearby and snack the night away. A glass of bubbly will be a great way to welcome the New year in style while you're comfortable and safe at home, watching the movies with your loved ones.
Splurge on a bar cart
Having a bar cart ready for the holidays will bring back the cheer into 2020. Stock it up with your favorite drinks. Make room for those drinks your parents and closest friends love, just in case it becomes safe to have friends over again. Splurge on some wine glasses, champagne flutes, highball glass for gin and rocks glass for whiskey or bourbon. Keep some ice cubes in the freezer and lime in your fridge, just in case.
Plan some entertainment
Have some forms of entertainment other than watching the movies planned. Allow yourself to play some video games, because you need to let your inner child have fun as well. Prepare some family friendly board games, so that the entire family can have fun. You can put up a puzzle together, which will consume your mind for a few hours, at least.
This year we have to have a private New Years celebration at home. Maybe this isn't what you had in mind, but we have to make safe and conscious choices. Have fun at home and follow our tips to invite the festive mood into your home.