Luxury Flooring Options: Adding Elegance to Your Living Space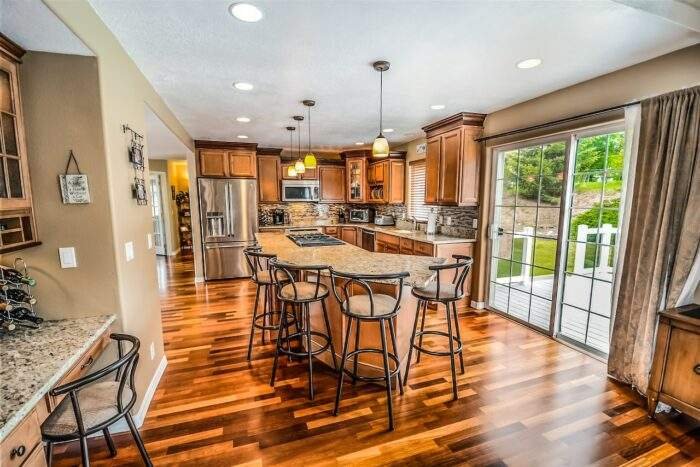 Your home is a reflection of your personality and style. When it comes to designing your living space, the flooring you choose plays an essential role in adding an element of luxury and sophistication. With so many options available on the market, choosing the right flooring can be overwhelming. But don't worry – we've got you covered. In this guide, we'll explore some of the best luxury flooring options that can elevate your home décor.
Hardwood Flooring: The Classic Choice
When it comes to luxury flooring, hardwood is the go-to option for many homeowners. The timeless elegance and natural beauty of hardwood can add warmth and depth to any room. Available in a variety of species, colours, and finishes, hardwood flooring can easily complement any décor style. From modern to rustic, hardwood flooring is one of the most versatile options that you can rely on to stand the test of time. If you're interested in hardwood flooring for your home, visit Wood Floor Specialists – London to find out more.
Marble Flooring: A Luxurious Option
If you are looking for a flooring option that screams opulence and luxury, marble is the way to go. Known for its high durability and exquisite beauty, marble flooring is able to instantly elevate any room. From the sleek and modern to the more ornate, classic homes, marble flooring can easily be customised to suit your design preferences. Whether you prefer a polished or honed finish, it's hard to beat the luxury that this flooring type can bring to your living space.
Luxury Vinyl Flooring: A Budget-Friendly Choice
If you are on a budget when it comes to choosing flooring for your home, but don't want to compromise on style, luxury vinyl flooring might be a good option for you. With advancements in technology, luxury vinyl flooring can now mimic the look of hardwood, stone, and even marble. It's available in a variety of colours and styles, and is an affordable, durable option that can easily withstand spills and heavy foot traffic.
Porcelain Tile: A Combination of Beauty and Durability
Porcelain tile flooring is another popular choice for homeowners who are looking for a flooring option that looks great but is highly durable. Made from high-quality clay and fired at high temperatures, porcelain tiles are known for their durability, strength, and resistance to stains and scratches. With a range of styles and finishes to choose from, this flooring option is sure to add a touch of elegance to any room.
Cork Flooring: An Eco-Friendly Alternative
If you want a flooring option for your home that is sustainable and eco-friendly, cork flooring is an excellent choice. Made from the bark of cork oak trees, it's biodegradable, renewable, and hypoallergenic. And, along with being environmentally friendly, cork flooring is also a very comfortable option underfoot, making it a fantastic choice for homes with children or pets.
Choosing the right flooring for your home can be a daunting task, but it doesn't have to be. By considering factors like durability, style, and budget, you can narrow your options down and find the perfect flooring for you.