Low Voltage Cabling- Everything You Need to Know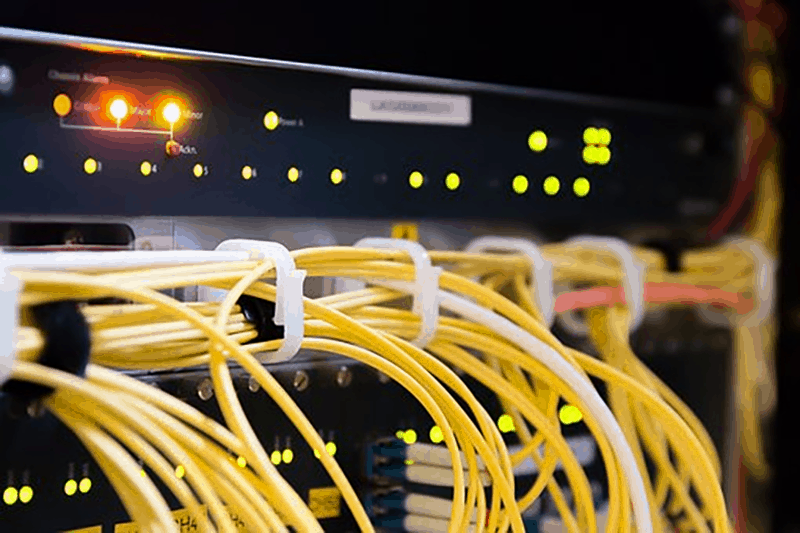 Cabling installation has become the primary need of any residential, commercial, and office building. Without it, people cannot make use of the space. This is the main reason electric wiring is one of the most crucial steps of the construction process. In this advanced era, electric wiring is not enough to support digital technology and telecommunication equipment needs. Low voltage cabling is required for such systems.
What is Low Voltage Cabling?
In literal terms, low voltage cabling is the one that is designed and installed to support low voltage needs. So, the voltage that ranges fifty or fewer volts is considered low voltage cabling. On the other hand, voltage ranging between 120 and 240 is considered high voltage, which is ideal for electric, and light appliances.
Common Uses of Low Voltage Cabling
Low and high voltage cabling are designed according to their usage. They cannot replace each other, as the quality of the connection will get disrupted. Low voltage cabling is ideal for digital technology and telecommunication equipment, which include the following:
Internet and Wi-Fi
Telephones
Alarm and Security Systems
Intercom System Set-Up
Cable Television
Audio Systems
Explore this article in detail and learn everything you need to know about low voltage cabling.
Top 8 Practices to Follow in Low Voltage Cabling Installation
Everyone is quite concerned about high voltage cabling when moving to a new place or constructing new houses, offices, or any other building. However, a few pay attention to low voltage cabling installation, which is equally important. There is a rising trend of ensuring low voltage cabling installation during the process of construction in developed countries like the United Arab Emirates, which helps people avoid issues later on.
You also need to pay attention to such installation in your home or office space. Here are some important practices you should follow in low voltage cabling installation.
1. Plan the project with a vendor
Low voltage cabling installation is not something that you can design and plan on your own. You need to be very careful about managing the cables, fixing the switches, and ensure high-quality service provision at different stations. Involving skilled vendors from the panning phase is crucial. Most of the businesses and homeowners employ structured cabling UAE based companies and ensure proper installation, which provides them high-quality network service for decades.
2. Ensure future proof process
Low voltage cabling installation should be future proof, irrespective of the fact that it is for home, office, or any other commercial space. You cannot plan, invest, and install low voltage cabling every other day. So, account for all the changes you may require in the future and ensure installation accordingly. It can be in terms of number or main source of the connection.
3. Check license and certification of vendor
Low voltage cabling installation requires a significant sum of expense, which is meant to provide quality service for decades. However, sometimes amateur and unskilled vendors ruin the installation process. It does not only waste time but also the resources of the owners. You need to check the vendor's license and certifications before getting the service to ensure they are capable of providing quality service.
4. Review the warranty options
During low voltage cabling installation, the installers and the equipment should be checked quite carefully. Check the warranty offered on the equipment. On the other hand, check the warranty the vendor is offering over the installation process. The skilled and certified vendors can help you pick the best quality equipment and offer free maintenance if required.
5. Double-check your needs and standard practices
One of the most crucial practices you need to follow while getting low voltage cabling installation is double-checking your needs and standards practices. Skilled structured cabling installers can provide you unquestionable support in following the standard practices. The end results will not only improve the quality of your experience but also maximize your profitability.
6. Explore cabling infrastructure options
Temperature, environment, humidity, and moisture are some of the most common factors that affect the cabling infrastructure. Your office or home space might seem free of such issues in the initial stage, but it can develop a number of other issues over the course of years. So, it is better to explore your cabling infrastructure options early on instead of suffering later.
7. Ensure proper labeling and documentation
Another important thing you need to take care of during low voltage cabling installation is ensuring proper labeling and documentation. You should have a clear record and presentation of cabling installations, so you can look after maintenance and other issues without any hassle.
8. Ask for testing and diagnosis
Lastly, you are not done after getting the installation. Testing the network and diagnosing potential issues are equally important to enjoy a high-quality service. The installation process is incomplete without these. If your vendor is leaving midway, you are up for the loss. You can hire the service of structured cabling UAE based companies and ensure to get proper and well-planned installation from the experts while getting free testing and diagnosis for potential issues.
Get low voltage cabling installation only from experts!
Low voltage cabling is meant to provide support for up to decades. However, if you get installation from unskilled vendors, it will contract issues in months. So, do not waste your resources because of your lack of knowledge. Contact the professional and best service providers to get perfect cabling installation, which will not let your investment go to waste.