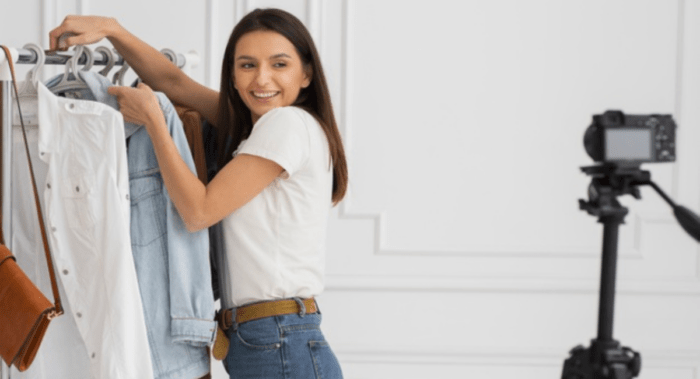 With the retail sector evolving rapidly and the eCommerce sector continuing to inflate, more retailers and consumers are shifting to live video commerce to sell and buy products. Today it has become essential for retailers of all sizes to adopt new technologies to ensure a continuous boost in sales and to keep pace with changing industry trends and consumer expectations.
The practice of streaming products to customers is an effective way to offer personalization, better product experiences, and mix entertainment with shopping. Live streaming commerce not only showcases products in real-time but also gives consumers a better understanding of products, meaning they can well evaluate whether a product meets their requirements or not. This converts prospective customers, elevates sales, and builds customer loyalty towards a brand.
Furthermore, by adding the right types of entertainment to your stream you can attract your target audience, increase their viewership, and create an even bigger opportunity to convert viewers into buyers.
Let us consider a few success stories to understand the effectiveness of Live video shopping:
Bobbi Brown announced that its live-streaming commerce conversion rate was 5% whereas the average order value was $99, compared to a typical conversion rate of 2% and the average order value of $87
Luxury brands have also been experimenting with live commerce, this includes Bottega Venetta who collaborated with Austin Li to sell 230 bags in just 10 seconds. Salvatore Ferragamo also generated over 3.2 million viewers via live commerce
The CEO of Qunar has been live streaming from domestic destinations and is generating an average of RMB16 million per stream.
Now, let's take a look at how live video shopping can lead you to success.
Live commerce creates a sense of urgency
Live video commerce provides several opportunities to add interactivity to the viewer experience and isn't solely restricted to live video and audio streaming services. One can leverage a variety of content and multimedia, including pictures, text, and different presentation methodologies to keep the conversation going on.
Additionally, you can also prompt viewers to ask questions, upvote the most relevant question, ask for their feedback, and much more. This makes a live stream much more engaging and interactive.
Live Commerce enriches Product Experience
Showcasing and demonstrating products in real-time enables viewers to evaluate them better and this provides them a better product experience. Brands today are increasingly relying on influencer marketing to conduct live streams to reach audiences and offer their expertise in real-time.
Live Commerce humanizes a Brand
Live streaming can be an essential way to improve your brand image. As a live stream occurs in real-time it can humanize your brand and make your interaction with customers appear more real and personal.
Providing behind the scene glimpse is an impactful way to humanize your brand. There are several ways you can live stream a quick behind the scenes glimpse. For instance, taking your viewers on a quick office tour and introducing your staff in action.
How to start live streaming?
Live streaming works best when leveraged with a strategy. Here are a few points that you can keep in mind while starting with live streaming commerce:
Choose your Platform
Be it any objective that live video streaming services may fulfill, compulsory qualities of this medium are needed everywhere. Always look for a live streaming platform that best fits your needs.
Channelize.io live streaming commerce solution can be a smart choice to live stream your video content. It is a versatile solution that can be leveraged for many different occasions and varied purposes. Be it face-to-camera streams, product announcements, covering live events, behind the scenes, influencer takeovers, or product demonstrations, Channelize.io can help you achieve your goals efficiently.
Furthermore, It can also help you gain insights of viewers through analytics thereby giving your brand or business much-desired exposure.
Plan types of content to share
Through live videos, you can connect with your customers in a number of ways. Try using live events, behind-the-scenes content, live interviews and Q&A sessions, how-to tutorials, and more.
Focus on Engagement
Live streaming is all about having a conversation with your audience. To make your live broadcast successful, look for means to make your customers feel like they are interacting with you and not just watching a video.
Market your Live Stream
Good marketing and promotion techniques are essential to make your live stream successful and drive indisputable business outcomes.
Wrapping up
Live streaming commerce is an impactful method of building trust and demonstrating authenticity. Besides the trust factor, there are plenty of other benefits that can boost your brand, maximize audience reach, and enable direct communication between your brand and audience.
There are several live-streaming commerce platforms available nowadays, that provide basic and premium streaming services but choosing the right live video shopping platform can be a tricky task. You can visit our solution page to have in-depth knowledge about our solution and get in touch with us at info@channelize.io.