You've got that special little person at home and you want to make sure their bedroom feels like a small castle. It's where they go to get away from their parents or siblings. Even though it's just one room, most kids spend a lot of time cooped up in there, so you want to transform into a place where they can study, sleep, and have fun. Here are some nifty tricks on how you can decorate your child's bedroom in order to create that perfect blend of play and study area.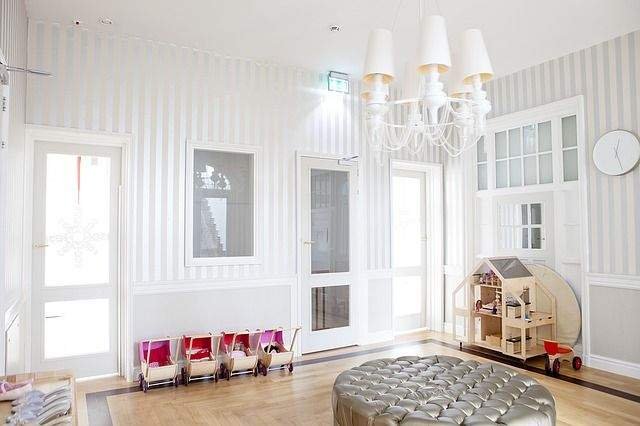 1. Opt for Vintage Furniture
Picking out the perfect furniture for a child's bedroom is not as easy as it may seem. Your kid may want something trendy, like Star Wars or GOT, but respecting their wish in this case is not a good idea. You as a parent need to choose the right furniture and be adamant about it – put your foot down. Why? Because furniture should be timeless, so that when your child grows weary of it – and they will pretty quickly – you can still find some other place for it in the house.
2. A Shelf For Toys and Accessories
Ok, furniture was something non-negotiable, but with toys it's quite the opposite. You can and should let them have all the toys and accessories they like. It's a way they express themselves. Just be sure to buy a toy shelf where they can put all their play thingies. It will be a big help when it comes to decluttering the room. The toys they play with regularly can go on lower shelves, and accessories can go on the top ones.
3. Designate a Work Area
No matter how old your child is right now, years go by pretty quickly and soon they'll need a place where they can study and do their homework. So, a desk is needed. One that will be big enough to have room for a computer on it, but not too bulky. Just make sure the color of the desk matches the color of the furniture and the walls. Don't buy a big brown desk if you have light blue walls, because the desk will look really unnatural, and it will disrupt the room's harmony.
Also, a nice little detail – one that never gets old – is a bookshelf above the desk. Make sure that is placed within their reach, so that they can put their textbooks, comics, and whatever else they want. And, every schooler needs a small cork bulletin board where they put sticky notes and other reminders.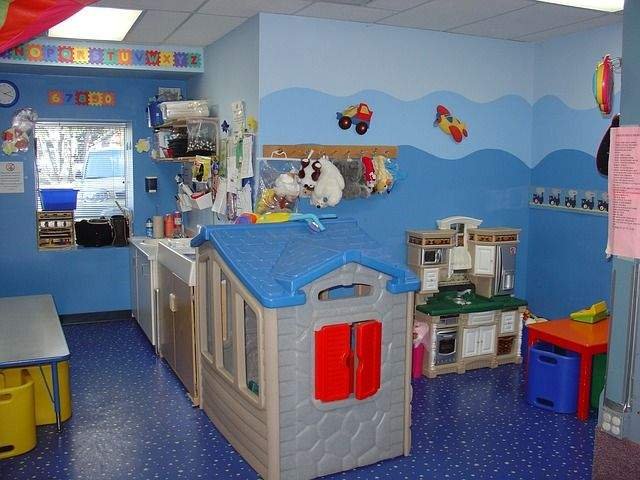 4. Opt for Neutral Room Color
Opt for colors that aren't too infantile, so that you don't have to repaint their bedroom every year. Also, choose shades according to the position of the bedroom. So if the room doesn't have enough daylight, choose a lighter hue of either blue or green. Both colors are an excellent choice and either will make the room seem brighter, more spacious and relaxing.
To add that special flavor, you can hire professionals to paint something really cool on the ceiling. There are companies that can paint practically anything and ASAP Roof painters can paint the Milky Way, some part of the galaxy, or whatever else your kid might be into.
5. Storage Solutions  
If your kid has a lot of stuff – be it clothes or other things – storing it may pose a problem. Luckily, there are some pretty smart ways to deal with this. You can get those cool closet organizers so that their clothes is always neatly folded and easily reachable. And you can also get one of those wooden flip-top storage seats that can be placed under the window, for example. They can use it as a storage for their toys, bed linen, or some other bulky stuff. It will look really awesome in their bedroom – plus, it's an additional sitting space.
So, these 5 tricks should do the trick in helping you set up a cozy little bedroom your kid will enjoy spending time in. Over the years you'll probably have to make a few adjustments here and there, but you should be safe for a while, at least.