It's all ABOUT Dancer Katrine Holmsnæs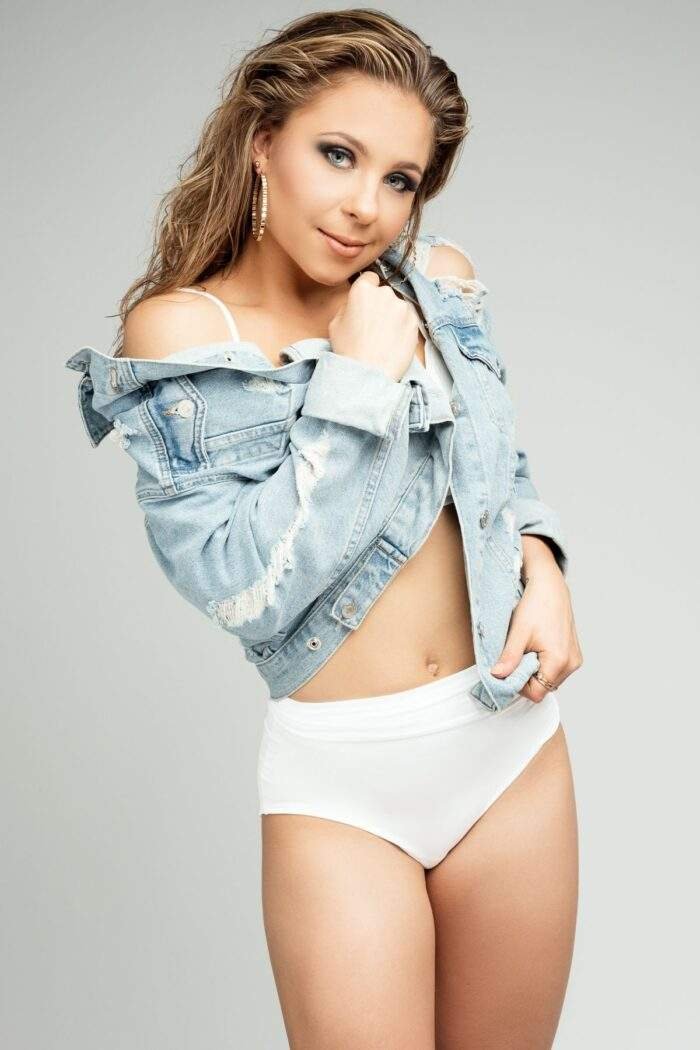 For Denmark's Katrine Holmsnæs, being a professional dancer means living her dream every single day. No two days are the same, with new challenges, new people, new places, and new adventures continuously present. She is always moving, using her body to inspire her audience and evoke an emotional response.
"I like that, as a dancer, you often have to step out of your comfort zone to get to where you want to be. And I love that this field is so filled with other strongly passionate people," she said.
Holmsnæs has made quite a name for herself in Europe and abroad as a renowned dancer. She has danced alongside many stars, such as X-Factor star Sigmund Trondheim in every one of his videos and many performances, and has been watched by millions on popular television shows like Sonny, Dance & StarDream, a reality show following Danish Entertainer Sonny Fredie-Pedersen and 10 students under him, and 10 Ka Dum, an Indian version of the popular international reality game show Power of 10, hosted by popular Bollywood actor Salman Khan. Whether appearing on screen or stage, Holmsnæs knows how to captivate an audience.
"As a dancer in general you need to be ready to adapt to any situation. You need to be able to create stories, and listen to corrections and try to give the choreographers and artistic directors what they are searching for. Really, it is all about giving people what they want but with your own flair on top of it so you can bring people into your art," she said.
In 2018, Holmsnæs had the opportunity to dance and choreograph numbers for the second annual ABOUT YOU Awards, the first and largest award show for true digital creators among influencers. It's about personalities that stand out from the crowd, different thinkers who create completely new perspectives and have strong social added value. Holmsnæs was eager to be a part of this groundbreaking awards ceremony and perform with celebrated German rapper Bausa for several songs, including his hit "was du liebe nennst."
"Because this was in Munich, where I lived for many years, I was going to work with a cast where I already knew the majority of the people, which doesn't happen that often as I work in so many different countries. That was amazing because I was sure I was going to have a blast. I also love Bausa's rap music, he is a German rap artist and I was excited to be sharing the stage with him," said Holmsnæs.
Preparing for the performance involved a week of intensive training for Holmsnæs and the rest of the 20 dancers in the cast. Choreographed by Violetta Kromer and assisted by Johnny Vogratsavai, an old friend of Holmsnæs, she was working with a great team. Dancing to two, four minute songs, the performance offered a fun break from the rest of the show, which is otherwise very informative with many interviews. Holmsnæs and the rest of the dancers amped up the energy of the show, who put on a colorful and immensely entertaining performance with Bausa, and made up for a lot of the television time for the show.
"I liked being part of a tv production like this. Because it is Germany, they just know how to have everything under control, so nothing is left to chance, which is nice. At that point I came directly from India where things could be a bit more confusing. I was happy to be in a safe environment with people who knew exactly what they were doing, and that made the whole rehearsal period very efficient," said Holmsnæs.
Holmsnæs ended up having a lot of camera time for the awards, and as a lead dancer, was a key component of the show's broadcasting success. The dancing provided a much-needed entertainment element to the show, which ended up getting great ratings for the German network ProSieben, one of the largest in the country. Holmsnæs is proud to have been a part of this success.
"To be honest, before I said yes to this project, I did not know what ProSieben was. It is so often as a dancer you say yes to something and you don't even know what you are going to be a part of. When I then got to the rehearsal, I realized it was one of the biggest German channels and the show was going to air in prime time. At that point I felt a little bit nervous, but more than that I was just looking forward to it being on the air. Since then, so many people have approached me saying they really enjoyed the performance and I am so happy to have been part of a show with such great success," she concluded.