7 Ways To Improve Your eCommerce Performance Using Social Media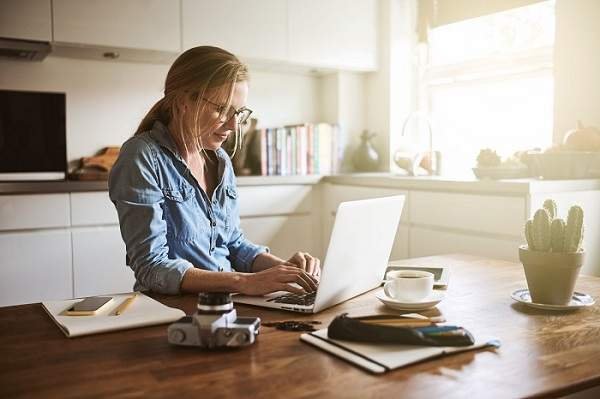 More than three billion people in the world use social media platforms for entertainment or business purposes. Finding a platform that suits you the most takes time. Especially because developers are investing in new updates and features that will attract new users. Are you a business owner and considering using social media to promote and grow your business? You will notice the impact of these platforms as soon as you start using them. You will be able to promote your new ideas and create a closer bond with your audience, but you will also be able to improve your eCommerce performance and set future company goals using new data.
However, keep in mind that marketing on social media is not as easy as it sounds. You will have to work hard to create an effective marketing strategy that will help you promote the content and make your brand more visible.
1. Promote content that is generated by your users
If you're trying to form a connection with your audience, it's vital to understand their needs. Most people need reliability, especially if they want to buy something from a company they have never heard of before. There is a way to connect with your customers and gain their trusts.
Share the content of your reliable customers and clients, so that the new audience can see the people who love your products. It doesn't matter whether you're selling clothes, cosmetics or jewellery. Your loyal customers will post new pictures on Instagram, and if they're satisfied with the products, they will tag you and leave a short review in the comment section. Ask them to share their photos on your profile page or feed, and they will be more than happy to participate in your marketing strategy. New clients and audience will appreciate the change, and you will be able to gain their trust.
2. Start using hashtags
If you want to improve your eCommerce performance, it's time to start using hashtags on social media. Hashtags describe your content. If your customers are searching for new products on their favourite social media platforms, they will use keywords or hashtags to find the products or service they need. Be creative and add relevant hashtags when you're writing new descriptions.
They will help you boost traffic and sales, and new people from all around the world will be able to learn more about you and your brand and decide whether they want to invest in new options. It's vital to use relevant hashtags because that's the fastest way to form new connections with your target audience.
3. Offer discounts whenever you can
Customers love discounts and gifts. Instagram is one of the best platforms for this method because it allows you to share simple content and reach hundreds of new people in less than 24 hours.
For example, you can share a post that announces a new giveaway. Offer free products, but write in the comments clear guidelines on how to enter.
Tell your audience that they should leave a comment on your picture and share your Instagram profile on their Instagram story. Most of them will do that, especially if you offer them a few products in return. Pay for Instagram post promotion as well, and share your content with other people in your area. Some of them will try to learn more about your brand and maybe enter the giveaway. You will gain more followers, and more people will hear about your brand.
4. Make it easier to shop on Instagram
Customers are impatient, and they are always looking for new options that will help them achieve their goals faster. If you're trying to sell your products to younger generations, it's vital to create an Instagram account and start selling your products on this social media platform. Share a link in your bio that will take your customers to your website. But, if you want to boost sales and notice the results faster, you have to start creating shoppable galleries that will help you improve your eCommerce performance.
5. Use business analytics to predict possible outcomes
There is a big difference between business analysis and business analytics. Business analytics will help you predict the possible outcomes and determine when is the best time to launch new products or start advertising them on social media. Use business analytics to complete your marketing strategy and reach your business goals faster.
6. Put your money into social media ads
The money you decide to invest in social media ads is not wasted. You will be surprised to notice how many new customers will start following your account. However, it's vital to choose your content carefully and deliver something new and engaging. Hire reliable graphic designers to help you create content that will motivate your customers to learn more about your brand. Always make sure that your promotional content is engaging and informative.
7. Create pages and joining groups
People want to belong somewhere and be a part of the community. You can create a variety of pages and joining groups on Facebook, and use them to promote your content and gain more followers and customers. Advertise your products on your Facebook page, but don't forget that you need to try hard and create engaging content that will keep your audience active and entertained.
Conclusion
Improving your eCommerce performance is not easy, but it's manageable. Focus on the right areas of your business and pay attention to your customers and their needs. Determine what they want to see and how to create stronger bonds, and you will be able to reach your business goals after only a few months of implementing your new marketing strategies.