If you are planning to visit the beautiful hill station for Mussoorie with your newlywed spouse or with family and children, then you need to know how to reach your destination safely. The small town of Mussoorie is well-connected to the different parts of the country.
How to get in?
Once you have made all your travel arrangements, do not forget to book the best luxury hotels in Mussoorie.
By bus
From Dehradun railway station, plenty of buses leave for Mussoorie. Two buses are said to go opposite ends of Picture Palace and Library, Mussoorie Mall and both are located at a great distance from one another. Hence, ensure catching the right one. For reaching Kempty Falls from Dehra Dun, catch bus from the railway station Hill Bus Services or take taxi. Buses heading for various destinations like Nainbagh, Barkot, Purola and Yamunotri can be looked at. The Library end can be reached by taking a bus and Kempty Bus stop can be walked to. Even you can get a ride a milkvan, taxi or bus to the place. Upon entering Kempty Village, toll tax is to be paid.
By taxi
There are plenty of taxis plying to Mussoorie. From Dehradun, Mussoorie is located at a distance of about 38 kms. By taxi, it takes about 1 ½ hours. Taxis also can be booked both to and fro from Delhi, which takes about 6 hours to reach Mussoorie. Rates per taxi are Rs. 1000 and extra by Rs. 50 for night charges. Shared taxi is also available accommodating about five passengers. Chartered or shared taxis can be found near Hill Bus Terminal section. The taxi union controls the rates, which is clearly displayed on the board outside the union office.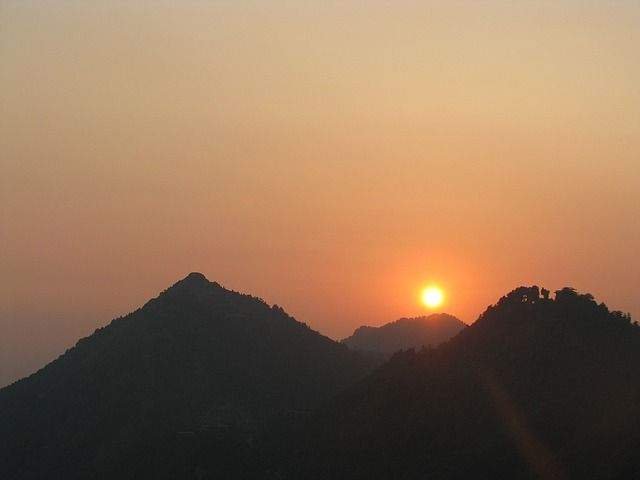 By plane
You can also opt to fly by plane to Mussoorie. Dehradun airport is the nearest airport, also called Jolly Grant Airport. Flights are available from all major Indian cities with stopover at Delhi. Regular flights are offered by the leading aviation companies like Air India, JetKonnect, Spice Jet and Jet Airways.
Get Around
You need to book the best hotel in Mussoorie to get maximum comfort and relaxation, so as to enjoy your trip. You can go on foot and get a close look at the city and its surroundings. The mall is not accessible to most vehicles to about 10pm.
By rickshaw
The Mall's flat section does allow fleet of rickshaws in operating in this area. You can take a ride from the Mall's Library end to the midpoint.
By Taxi
Taxis are not much useful within Mussoorie. If you plan to go to Landour with luggage, then a ride will be necessary. Taxis can be hired for outings and enjoy visiting places like Happy Valley or Kempty Falls. Taxi stands can be found at the Mall's both ends. Most locals do offer taxi services.
By GMVN
The 2×2 seater service is government operated and offers tourists with the option to enjoy the popular sight scenes in the region.
Booking ahead will allow you to enjoy your travel thoroughly.