Customer experience is the major factor that drives conversions on an eCommerce store. Any action can be considered as a conversion, be it in any form. Whether it is a click on your email, ad or newsletter signup. The conversion metric you should focus on is a purchase. The only way to make your eCommerce business successful is analyzing and understanding what is driving business performance. It is important to foster customer acquisition and loyalty to encourage conversions. In this post, I am going to share with you a list of tips that will help increase CRO on your eCommerce website. So, let's check it out: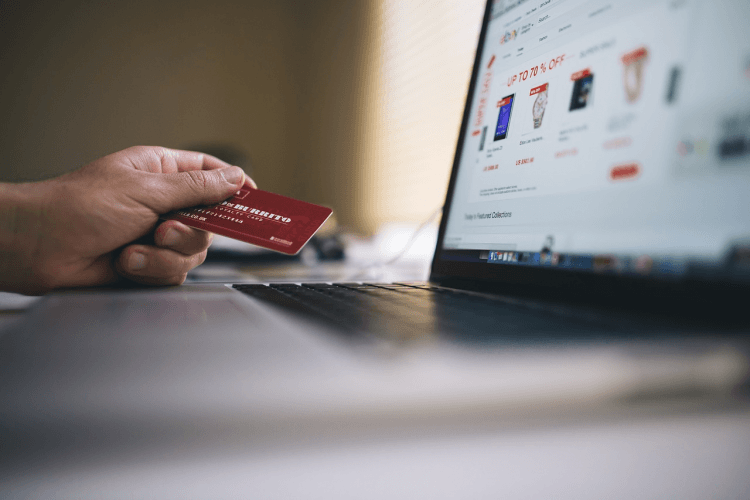 Crafting a stellar landing page
Landing page turns out to be an important converting platform. According to the research by Marketo, it is observed that 96% of visitors do not buy from you if they think that the content in your landing page is uninteresting, low-quality or poorly navigated. Therefore, it is advisable to invest in a landing page that is great in design. Similarly, a compelling CTA, referral programs and newly launched product line make the content more engaging. Adding product images, minimal content and a compelling CTA can increase conversions by multiple folds.
After crafting a landing page, start A/B testing different elements like headline, color, product images and so on to analyze the impact of conversions and bounce rates.
Optimizing search engine ranking
The report by Search Engine journal says, "93% of all activities begin with a search." if you have an online store that has limited area or is dependent on the local traffic, SEO is the ultimate solution. In the past few years, "Near Me" searches have raised on Google. This has made it compulsory for online businesses to adopt both long and short-term marketing methods. This will help increase eCommerce traffic. It is important to invest your efforts in doing keyword research of home page product and service pages.
Tools like SEMrush can be used to analyze the keywords on which competitors are ranking. Start optimizing website content and distribute backlinks. This will list your business on multiple directories and forums using location, product or service as the main keyword.
Product recommendations
Product recommendations lead towards 30% of eCommerce revenue. There are many eCommerce websites where you can find sections like"Deals recommended for you". These techniques compel customers to buy more.
Keep your email marketing ready
Emails are the best way to communicate with a business. There are 3 categories of email that you should ideally send your customers.
First is the greeting email that you must send your customer once he subscribes to the newsletter because this has become a norm for eCommerce websites.
Send emails to customers to alert them about the products they have left in the cart. This is an effective strategy to acquire sales. Your emails must have content that creates a sense of urgency about the product customers have left in the cart. In this case, you can either run a flash sale or offer discounted products. Such emails compel the client to complete the transaction.
Keep sending reengagement reminders time to time.
Go for a progressive web app
In order to make the mobile user experience more pleasant, Progressive web apps play a vital role. These days, almost 80% of consumers use their smartphones to browse through the store and explore better deals. Having a PWA saves them from the hassle of downloading an app. PWA sends notification on the device even if the web app is not functioning. It is also easily discoverable by search engines.
Closing Notes!
So, with these eCommerce tactics, you can easily scale up conversion on your eCommerce website. If there is any other strategy that worked particularly for your business, please let us know in the comment section below.
Author bio:
Clyde Ray is an expert PSD to Drupal developer working with an established Drupal web development company. He has special interest in writing on eCommerce web development trends. Not just these, the writer enjoys writing for technology, IT, fashion and numerous other subjects too. She has got experience in producing reader-friendly content.