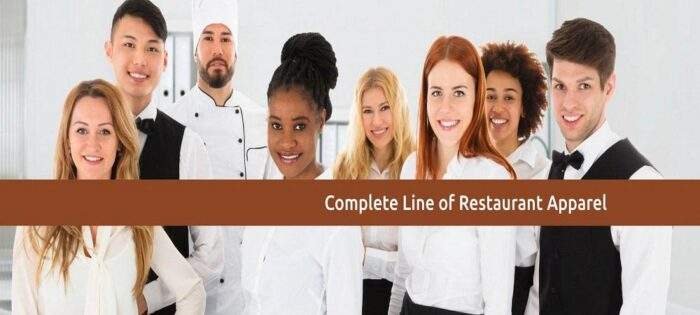 There are currently over 15 million restaurants flourishing and serving customers their most wanted edibles across the globe. Hence there is no doubt an undeniable need exists for every venture to remain alive and fresh in the present era to withstand the competitive forces that are present within the industry today. There are times when innovation and business-centric changes can pave the way for any eatery or cafe to outclass its rivals, thus generating a lot of traffic and visitors for their business. In this post let us see some of the most viable methods through which a restaurant or a food franchise can stay relevant during these current challenging times.
Train & Groom Your Wait Staff
One of the biggest factors that can propel your restaurant business to newer heights is how your wait staff treat the general people, customers, and visitors. There are several grooming and training courses online which you can apply for to improve their overall conduct and behavior with customers and prospects. They can learn to groom their appearances and develop smart manners through which to avoid confrontations with customers as well as resolve conflicts in an effective and efficient manner. The more properly behaved they are the more chances for the customer to remember them. Thus increasing the possibility of re-sale anytime soon. Customer service is by far the most wanted feature for all consumers. They look forward to being treated well and they remember people with whom they can develop a trust that soon transforms into a friendly bond that can last for a life time if nurtured using the right approach and direction.
Uplift the Face of Your Business Venture
At times it becomes clear that your place needs to uplift its facial value. No amount of cleaning or dusting can make your place look as good as new since with the passage of time even electronic items require a change. Here are some ideas for you to implement to make sure that your restaurant looks and feels fresh:
Try to replace your old lighting system with a new one. This doesn't simply bring a visible change in the environment of your place but also offers visitors to look for something new when deciding to eat at your place.
Paint jobs can be required to undo the damage done with time. Choose colors and themes wisely so that they do not go against the way you have pitched your brand to the general public.
Introduce a brand new and custom logo restaurant uniform. This will make visitors look at your staff earnestly to familiarize with them. The old uniform probably needs to be replaced anyhow. So invest in a new uniform for your wait staff to create a new vibe, feel, and look for your venture.
Announce new technology at your café or eatery that offers desirable convenience to people and customers such as TV screens, free access to Wi-Fi, indoor gaming area, and much more.
Upgrade your seating area, buy new furniture, decorate your interior with appealing and attractive frames, pictures, wall art, and much more.
Optimize the Usage of the Digital Realm
Technology and the internet have opened many locked doors for a ton of ventures out there. The same can be held true for your business as well and this is exactly why you need to try the following suggestions at the earliest of your convenience:
Never deny the power of social media as your online presence is heavily dependent on it. Create your restaurant pages and profiles on Facebook, Google+, Instagram, LinkedIn, and YouTube. Upload high-resolution videos and images to make it look more alive.
Develop and design an interactive eCommerce website that allows internet users to visit your domain directly and get to understand what you have to offer them.
Create a dedicated smartphone app for your business for both iOS or Android users.
Use email or phones messaging as a significant source for sharing information regarding your new and updated offers.
Share your newsletters and press releases through digital means.
Keep your customers update for any new developments regarding an upcoming sale or discount offer for festive seasons and those available on special days of the calendar.
We hope this post was able to offer you a better understanding as to how you can ensure that your restaurant or eatery business doesn't lose its appeal with time and remains fresh and alive in the eyes and minds of customers. For more questions and queries regarding the topic please feel free to let us know of your comments in the section below.