Basal metabolic rate refers to the amount of calories that one burns when the body is at rest or when no activity is carried out by the body. It can also be referred to as the amount of energy that the body utilizes while it is not indulged in any activity but is at rest. This is the measure of the energy that the body needs in order to carry out all the functions which are extremely essential in order to survive and keep the body actively functioning. Do remember, that the basal metabolic rate is the measure of the energy at rest.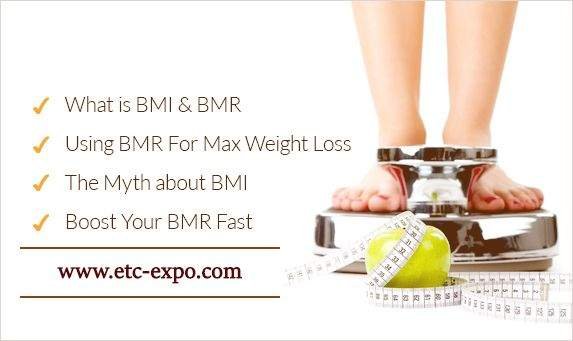 In basal metabolic rate the body is undisturbed. For the metabolic rate, the energy requirement is highly essential. Without energy, no metabolic process can take place in the body.

EXAMPLES OF FUNCTIONS FOR WHICH THE ENERGY IS REQUIRED:
The main processes for which the body requires the expenditure of the calories are, respiration, digestion, maintaining the body temperature, pumping the blood and breathing etc.

HOW IS BASAL METABOLIC RATE RELATED TO WEIGHT LOSS:
Basal metabolic rate is highly related to weight loss. It is said that you can boost your weight loss speed if you know your basal metabolic rate. Even when you are not doing anything but just carrying out your daily life activities, such as, watching television and etc, you body is still burning calories. Basically, the amount of basal metabolic rate gives you the awareness of how much calories you must intake each day. You can adjust your calorie level and that will help you know how much weight you can lose in what amount of time.
You can also accommodate some exercise in your daily routine. The exercise will help you burn more calories and burning the calories will help you shred weight.
HOW TO CALCULATE THE BASAL METABOLIC RATE:
The calculation of the basal metabolic rate is not complex or tough at all. You can easily calculate your BMR with the help of the online calculators that are available. The BMR calculator helps lower the chances of the mistakes and with in a very low time period, will helps you calculate the desired value.
WHAT ARE THE FACTORS THAT EFFECT THE BASAL METABOLIC RATE:
There are many factors which may effect the basal metabolic rate. Even if you are sick, it is said that you basal metabolic rate might change during your sickness. The factors that might effect the basal metabolic rate are all the ones that are essential for its calculation. For instance, height, age, gender, and etc all result in changing the body's basal metabolic rate. Even the genetics may effect your basal metabolic rate.
WHY IS BASAL METABOLIC RATE IMPORTANT:
Basal metabolic rate holds great importance. The BMR holds great importance, especially when it comes to losing weight. It gives you the idea of the consumption of calories and how much calories must be consumed in order to lose or shred the weight on the body.